Bonded Rubber Mulch Services by USA Safety Surfacing Experts

Bonded rubber mulch is a single-layer system made entirely of recycled rubber! To avoid displacement during use, this surface is kept together with the highest quality binder. Unlike dirt, sand, concrete, and wood chip counterparts, this reduces the need for continuous replenishment. Our bonded rubber mulch safety surfacing provides a unique and natural trail or path system as well as a playground safety surface. Bonded rubber mulch surfacing from USA Safety Surfacing Experts is a one-step pour that offers a cost-effective, long-lasting, clean, and sturdy alternative for any playground or park setting. It is also an excellent option for zoos, horseback riding/training centers, and heavily themed water play areas such as those seen at Disney and Universal Studios.
Its flexibility allows it to be paired with EPDM inlays to expand design possibilities. The bonded rubber mulch properties of our companies allow for sloping and piling. In compliance with the protocols and uniform requirements for collision Attenuation of Surface Systems around and under playground products, our companies bonded rubber mulch matches and surpasses shock gripping properties. Email Us As Soon As Possible For Installation, Pricing And Information.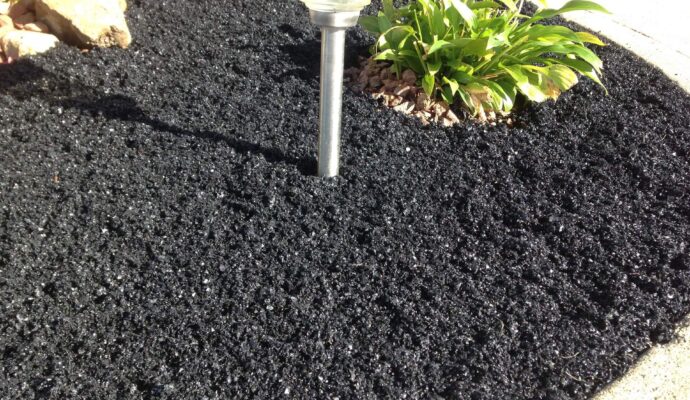 Purchase With Confidence
---
Our business stands by our pledge to provide materials that are safer for the environment and better for you. This ensures that our products are built to last and are backed by the industry's finest warranties. An Eco-Friendly Surfacing Solution Is Ideal For A Variety Of Applications. Aside from landscaping and playgrounds, our bonded rubber mulch has a wide range of applications. Rubber mulch is most often used as a dust-free, stable equestrian arena floor. The springy rubber mulch relieves joint and bone pressure in horses while increasing fall safety for riders.
Rubber mulch has also been used as a protected and reliable backstop at indoor and outdoor shooting ranges. The rubber mulch dampens the noise and absorbs the vibration of the bullet, decreasing the number of ricochets greatly. Rubber mulch is also beneficial to training courses. Rubber mulch is used in the navy, police academy, rope courses, and wall climbing. Due to its collision attenuation and shock absorbency ratings, it causes fewer injuries. Rubber mulch does not deteriorate like conventional wood chips and hence has a long-lasting, slip-resistant footing.
Frequently Asked Questions
---
Other Playground/Landscaping Materials Vs. Bonded Rubber Mulch.
Rubber Mulch has many advantages over regular mulch, wood chips, and other surfaces
Rubber mulch is rapidly becoming an industry standard as a safe option for industrial and residential playgrounds, as well as landscaping alternatives.

It outlasts conventional playground wood chips or dirt. The vivid colors do not fade and can offer up to 12 feet of fall cover, making it a perfect playground surface.

Rubber mulch can also be used as a landscaping product. It greatly decreases weed growth while allowing water and fertilizer to permeate the soil. It also prevents common garden pests from ruining your garden while not rotting, dying, or fading. Rubber mulch, unlike typical mulch, will not float or wash away in rivers or blow from high winds.

Rubber mulch is ideal for residential and commercial landscaping as well as playground surfacing.

The non-toxic mulch from our company can be used in many residential and industrial applications.

They can be surrounded by trees, shrubs, and flowers with shiny, colorful rubber mulch that will look great with your current landscaping.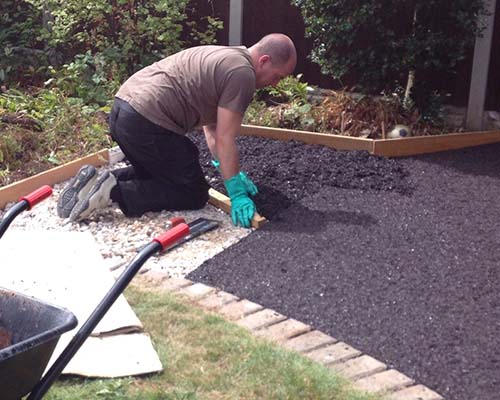 Our company offers high-quality rubber mulch at reasonable prices to customers worldwide.
Our mulch comes in a variety of shades and comes with a multi-year color lock warranty. Our mulch is 99.9% wire-free since it is made entirely of recycled tires. Please feel free to browse through our website to learn more about our suppliers and what we sell. We thrive on working closely with clients to keep projects on track and to help school districts, cities, and towns with fun playgrounds. When you inquire about our services, a member of our staff will contact you with answers to any questions you might have, as well as a free, no-obligation quote.
Below is our list of additional services:
We're a nationwide safety surfacing company. Click below to find our closest contractor near you
We at USA Safety Surfacing Experts offer the best safety surfacing services throughout the state of Florida. Below are the list of Florida cities we service: