#1 Playground Safety Surfacing Services in Homestead, Florida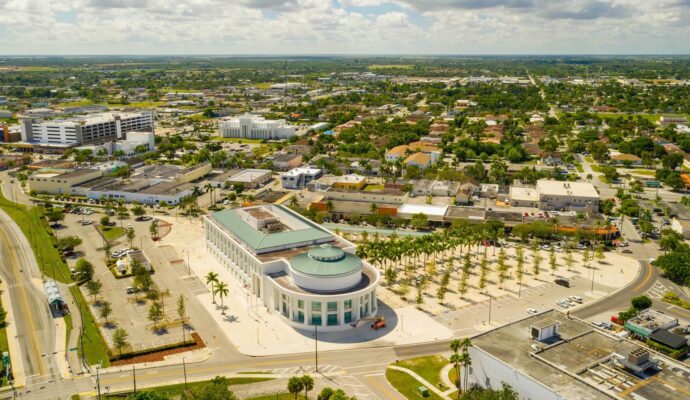 When finding a company, you need to check a few boxes. First, do they use top quality materials? Secondly, are they able to offer good installations? Thirdly, will they work with you around your needs? Finally, do they offer the actual service properly? Safety surfacing services aren't something to take lightly, so you want to spend the time finding the right people.
Although materials and their quality are crucial, the installation will play a huge role. This is for the longevity of the surface. Also, external factors influence the amount of time it ends up lasting.
This is why you need to put some priorities. Then focus on finding the right people for the task you have in mind. The right company in Homestead should be able to get you the best services.
At USA Safety Surfacing Experts, we assist you in choosing the right option based on certain factors:
The weather or climate in the city where it will be installed

Your budget for the project.

The final appearance or design you want to accomplish with the surface.

The area where it will be installed and its size.

Your preferences and requirements regarding shock absorption.

If you want some materials over others.
Depending on the service and request, some factors also play a crucial role. However, they have to be discussed once you let our team know about them.
With this in mind, you can either choose our general safety surfacing services. They are focused on the right advice and recommendations. Or you can opt for a more specific request.
The other services that aim for the specific surface you choose are available in our company. All of them offer the best support, and we will help you make a decision:
– Bonded Rubber Mulch.
We are proud to know how to work with bonded rubber mulch. This surface imitates traditional wood mulch, but unlike the original one, it offers even more shock absorption for falls. Other accidents that could take place are also properly reduced in harm. The earthy and natural designs or colors are maintained. We can install them in more areas than just playgrounds or city parks.
– Bonded Rubber.
This unitary surface saves time and effort. It dries quicker compared to other options and its drainage and porosity properties are outstanding. This, is usually used in areas or spaces where water and humidity are an issue. However, it can be installed wherever you need it by our team.
– Poured-In-Place Rubber.
This is a two layers surface. It has a base, one for support and the second one for protection. You will have a result that looks stunning and lasts a long time.
– EPDM Rubber.
Probably our most expensive option, but for good reasons. Also, it isn't actually super expensive as it continues to be cost-effective. Its longevity goes up to 50 years, and it is quite flexible. It can be installed on several existing surfaces and can be used in any type of climate since it adapts well to temperature changes.
– Rubber Tiles.
They are often used in residential areas. Also, you get the chance to have specific designs and colors. This is without having to sacrifice quality and safety.
– Synthetic Grass.
Landscaping is the main purpose of grass overall. This is especially true for the stun ethic option that lasts longer. It will offer you all the support and you don't have to worry about maintenance.
– Synthetic Turf.
We can offer you an artificial option that does not require watering, just like synthetic grass. It offers more support in terms of how the turf will provide a softer area.
What Cities Are Within Our Reach?
You can find our team in Homestead without a doubt. Here, we will offer you all the services and assistance you need. The best part? We work with both installations and maintenance. Thus, you bet we have you covered.
At USA Safety Surfacing Experts, we are able to offer our services to any resident and business in the area. However, we're also here for you for other cities and towns.
We want you to know our team is here for you. You won't have to continuously struggle for more services or professionals. All our experts are qualified and help you choose the best surface.
Do Our Prices and Services Depend on the Location?
Not at all. You can have the same service and everything at affordable rates.
If you contact us from Homestead or nearby areas, you get the same quote for the specific service you need. Just keep in mind that costs can vary for very small details. However, those details are based on the quality and specific surface you need.
Based on this, you can better understand what can make them vary and how you should consider the surface and services you need from us. Finally, you can learn more about each location, service, and quote by filling out the contact form on our website. You can also call us and have all the support needed.
Below is our list of additional services:
We're a nationwide safety surfacing company. Click below to find our closest contractor near you
We at USA Safety Surfacing Experts offer the best safety surfacing services throughout the state of Florida. Below are the list of Florida cities we service: