Safety Surfacing Services by USA Safety Surfacing Experts

Florida Safety Surfacing.
Florida Safety Surfacing provides all types of playground surfacing, such as poured-in-place rubber playground surfaces, poured-in-place rubber mulch, rubber mulch, and more. We offer only playground and outdoor surfacing materials of the finest quality. Aside from entertainment, the most crucial aspect of a playground is safety. Carefully and properly constructed playground surfaces not only improves the appearance of a playground but also ensures its safety surface.
Both our playground surfacing installations are carried out by accredited playground safety experts, who will ensure that your playground surface complies with all laws, including CPSC and ASTM. Florida Safety Surfacing installs a wide range of playground safety surfaces made by the finest manufacturers in the industry.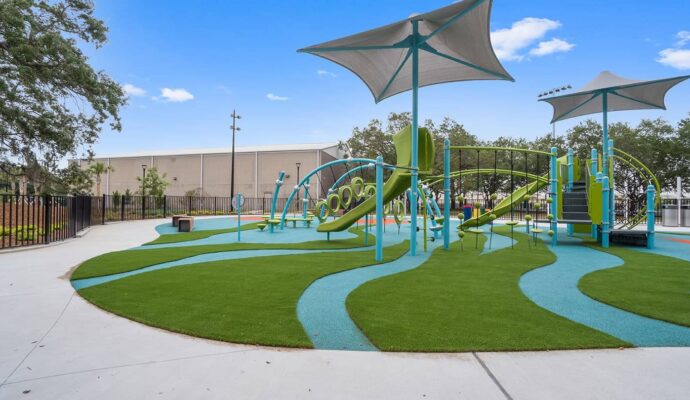 Certified Products.
Your playground will be unsafe if not installed by experts. Rubber mulch, poured-in-place rubber, and other materials are available to install playgrounds and other goods. Many of our surfacing materials are third-party accredited to follow consistency requirements.
There Is No Guesswork.
Florida  Safety Surfacing playground surfacing specialists will create the ideal surface for you and will consider every specification given by our clients.
Guaranteed Safety.
Many of our surfacing materials are reviewed to ensure that they meet or surpass all safety standards.
Installation Done By Professionals.
USA Safety Surfacing Experts certified and trained surfacing installers to guarantee hassle-free, competent playground surfacing installation. In many ways, we collaborate with planners, contractors, colleges, and municipalities to provide specialist construction and advisory services for playgrounds and outdoor recreational areas.
Rubber Mulch Surfacing. Rubber is a low-maintenance surfacing material that is ideal for playgrounds.
Surfacing Artificial Turf. Artificial turf is an outstanding low-maintenance playground surface. We offer the highest quality synthetic grass in the market, so when you deal with us, our turfs are greener. Florida Safety Surfacing sells and builds a wide range of artificial turf and synthetic grass blends for playgrounds, fields, dog parks, and other outdoor areas.
Poured-In-Place Rubber.  Poured-in-place rubber playground surfaces offer ADA-compliant safety barriers.
Bonded Rubber Mulch. Mixing rubber mulch with bonded rubber provides the best quality for poured-in-place surfaces.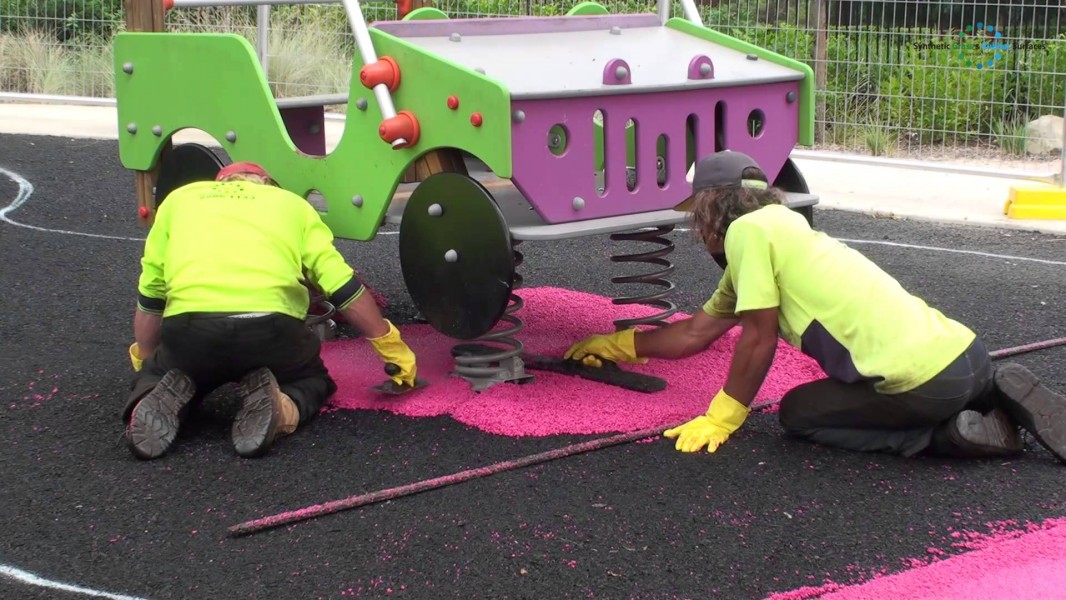 Who Are We?
Florida Safety Surfacing is your one-stop shop for all your playground and outdoor equipment needs. We have the expertise to assist our clients in completing their playground and recreational areas in a timely and competent manner. We take pride in being a family-owned and well-run playground organization that has been serving families and businesses around the country with exceptional customer services. We work on projects of all sizes and specifications, from small church playgrounds to massive public parks and other green areas.
Our Team.
---
We recognize that in our industry, people make or break a company. Our team is here to assist you at any stage of your project. We have the skills and experience to ensure the sustainability of your project. Our playground company has earned a reputation for being trustworthy, knowledgeable, and dependable.
What We Do. Florida  Safety Surfacing has the products and services you need. We will assist you if you only want to buy a playground or a shade frame, or whether you need safety surfacing added.
How Can Our Company Assist You? A virtually infinite range of specially built playground equipment from the industry's leading and most trustworthy playground suppliers.
Simple Online Quoting.  Our simple website helps you to browse all of our products and choose the option you want.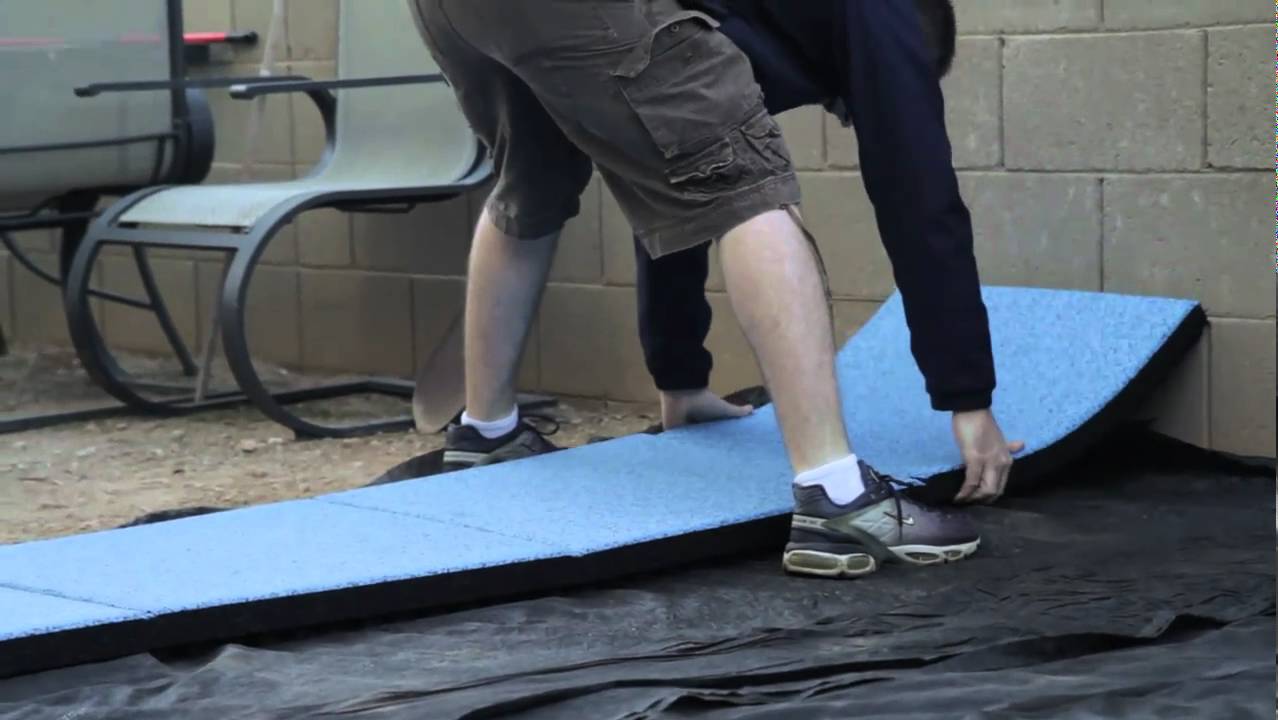 Expert Design Services.
We take our initiative when planning out the area we are about to surface. Our professional design and installation team will make sure that you will be satisfied with the result of your area when we have completed the work. We are not tied to any single manufacturer; so that we can provide whatever the customer needs. We have all-inclusive playground construction facilities. We fix all types of playground areas and rectify development problems, such as subsurface and drainage, playground surfacing, perimeter, protection, and containment, all under ADA, CPSC, ASTM, and NPSI regulations. Our Installers are NPSI Accredited.
Playground Safety Inspectors.
---
We specialize in playground design and construction. This ensures that your playground is properly installed the first time, every time. We pay close attention to ensure that all playground standards are met, keeping sure that our customers are safe and free of harm when kids play on our playgrounds. Florida  Safety Surfacing has any playground surfacing alternative available, such as poured-in-place rubber surfacing, poured-in-place rubber mulch, rubber mulch, artificial turf, and more.
Our Method.
---
USA Safety Surfacing Experts are playground and leisure specialists. We have worked on campaigns in all forms and sizes throughout the United States. We will be available to assist you with every aspect of your dream, whether it is a small purchase or a full-fledged municipal park. We will assist you with the planning, modifications, licensing, and implementation of the whole undertaking, which will be done by our expert team under one roof.
Step 1: Consultation.
Florida Safety Surfacing will spend time learning about your project, available space, users, budget, and requirements. We will use our expert knowledge to create a unique play experience to suit your needs. We also have an easy-to-use quotation system that will help you choose your surface and generate a quote easily. Email us today!
Step 2: Proposal and Revision.
Florida  Safety Surfacing will generate a quote for your project based on the knowledge you have given us. We will keep in contact with you and help you go over the quote to ensure that you are satisfied with it, as well as to answer any questions you might have. If you want to amend anything, inform Florida Safety Surfacing Services and we will make the necessary changes.
Step 3: Complete and Schedule.
The last step in our process is to finalize and schedule the project. Florida  Safety Surfacing would have all of the necessary documentation and funds at hand to complete the job. After that is taken care of, we will continue with purchasing the supplies, schedule the installation, securing permits, etc.
Below is our list of additional services:
We're a nationwide safety surfacing company. Click below to find our closest contractor near you
We at USA Safety Surfacing Experts offer the best safety surfacing services throughout the state of Florida. Below are the list of Florida cities we service: