#1 Playground Safety Surfacing Services in Winter Garden, Florida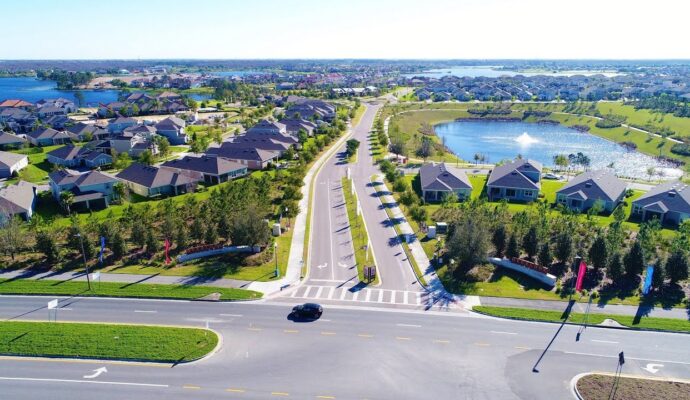 You want to prevent accidents and falls. However, if they are common, you can always have a safe surface to reduce injuries. Playgrounds, for instance, are plagued with them. Most children get hurt during falls from equipment or just while playing. You want to keep them safe, and safety surfacing services are the best way to do this.
USA Safety Surfacing Experts allow you to have all this done. Our team will help you install the best quality safety surfacing material. Our company offers safety surfacing materials such as synthetic grass, rubber tiles, and more.
If you want to go for it, there are several considerations. First, one should be clear about kids of what age will play in the playground. This will influence the material you use and the thickness. There should be a site review of surfaces underneath and near the playground equipment. The same applies to other spaces and not only playgrounds.
You can follow some of the next questions and determine what's best:
What is the depth required for surfacing?

Where should you place your surfacing?

What is the highest upper body piece or the highest deck height of the equipment? You want to fit the thickness based on this.

Does the material have a proven track record in similar climates or not?

Is the surface available right away?

What are the drainage needs of the space?

What is the impact attenuation for the space?

Are the standards of the American Society for Testing & Materials (ASTM) and CPSC guidelines fulfilled with the material?
If you consider this, the safety surfacing can be installed on almost all types of grounds that are hard and pose a threat. The materials will, however, influence most of the selection and what's best.
You can consider some options based on this:
Recreation park areas: The soft rubberized flooring will keep children safe while they are playing.
Playgrounds: Porous rubber surfacing like bonded rubber is great.
Nursery/ early year facility: Safety will be ensured with rubber tiles or similar options.
Primary schools: The kids will be protected from falls from the equipment with poured-in-place rubber.
Brewery/ puns leisure area: The surface absorbs noise and looks attractive regardless of what you choose.
The Services from Our Team—Or Materials Available
---
Poured-in-place rubber: It is a durable and long-lasting surface. Also, one of the most reliable and secure safety surfacing materials available in the market. It comprises two layers. One provides support. The other protects the first layer from external damage.
Rubber tiles: They are available in several textures and colors. You get amazing appeal without sacrificing quality or anything of the sort. They are soft and like a cushion underfoot. However, you must consider them for gyms and other fitness areas more than outdoors.
Bonded rubber: The bonded rubber used is single-density 100% recycled shredded rubber mulch. It is a unitary surface that brings great support and comfort.
Synthetic turf: you get the beauty of grass but with more resistance and less maintenance. They provide all-around activity and can be used in any season.
Bonded rubber mulch is an innovative and environmentally safe alternative to traditional wood mulch. You won't have the loose problem, and you spend less on maintenance as well.
Synthetic Grass: Whether you want artificial grass for playgrounds, lawns, commercial facilities, or similar spaces, bet on this option. It saves you time and money. Also, you don't have to struggle alone with the process.
EPDM Rubber: EPDM rubber's soft and spring nature makes it one of the most widely used materials, as it feels extremely soft underfoot. We can work on the installation and ensure the best result.
Why Contact Our Team at USA Safety Surfacing Experts?
Our team will provide you with all the service and attention you need. Our professionals have installed thousands of sq. feet from different materials and surfaces. We always try to deliver more than expected. This will convince you to choose us:
Excellent workmanship 
The employees in our company have all the knowledge of the details and work with utmost care on your property. It's because they've successfully handled hundreds of projects in the past.
Honest 
We care for our customers and what they get. We are truthful with them in every matter. It's the reason our professionals keep the entire process transparent. You won't have to worry about anything.
Customer satisfaction
People have been choosing us for the past two decades in Winter Garden. We promise clean and excellent results.
Designs 
USA Safety Surfacing Experts provides you with several surfaces, materials and designs. You can choose from dozens of options.
Affordable 
We work with affordable rates and make it easy for you.
Get a free quote with us today by calling or emailing our team.
Below is our list of additional services:
We're a nationwide safety surfacing company. Click below to find our closest contractor near you
We at USA Safety Surfacing Experts offer the best safety surfacing services throughout the state of Florida. Below are the list of Florida cities we service: