#1 Playground Safety Surfacing Services in Coral Springs, Florida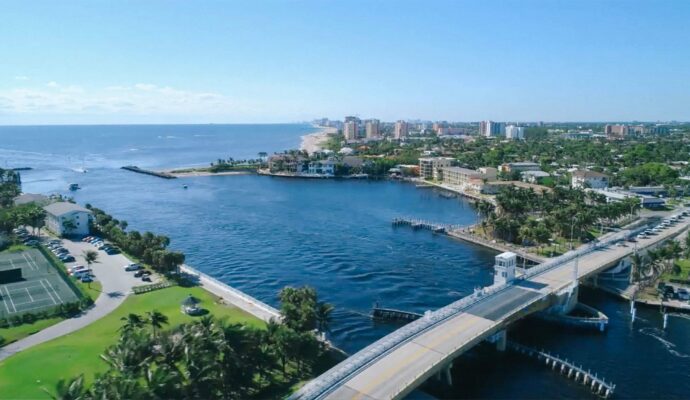 If you want top-quality safety surfaces, using the best materials will be required. This should be followed by the right professionals handling the installation properly. Otherwise, you will have to work on the project all over again. You want a safe surface that will last and work properly. For it, you need to align all the factors.
Also, there are many considerations. First, not all surfaces are made of the same, nor are their properties similar to one another. It is crucial to consider certain factors before making a decision and focus on how you can choose the right material:
Place where the surface will be installed.

The climate of the location—is Coral Springs.

The size of the area.

Budget available for the project.

The required level of impact absorption.

The appearance or design to be accomplished with the surface. How do you want it to look?
Other details need to be taken into account too. Those include longevity, durability, and maintenance. With us, they will be considered based on the client's requirements as well. However, the final option will be chosen based on the location's weather since not all surfaces can withstand temperature changes.
We have experience working with all types of materials and surfaces at USA Safety Surfacing Experts. You won't have to worry about us providing the right materials.
Regardless of which one you choose, we always use top-quality materials. Thus, you won't have to worry about quality.
With us, the installation of the surfaces is handled properly. This means we can offer the materials (surfaces) but also perform the installation without issues, allowing you to have a long-lasting, durable option.
For more information, you can read about all our services right below:
We install all materials and surfaces in playgrounds and other areas. We are not limited to just this usual space. Instead, we work with every option indoors and outdoors.
Rubber is the main material we use for the alternatives available. However, artificial grass and turf also have a spotlight.
Since we have been offering our services for over a decade, we have experience handling small and large projects. Some can take days or just a few hours, and in either case, still, guarantee outstanding results. You will receive longevity and durability all the time.
Each one of the options in our company meets standards in impact absorption, and the designs or aesthetics vary depending on the material and its presentation used for the manufacturing.
This option is a favorite due to the two-layers system. It offers great support and the best options for the business. If you have playgrounds, this can last way longer than other options.
The base layer is the main one and will provide all the safety and support. The second and final one is a wear layer that provides protection to the first one and gives the appearance and designs to the final result.
Our company offers bonded rubber as the first unitary surface we started to offer in our company, and it has a similitude to wood mulch. Since it is only one layer, it dries faster, and its installation takes place in no time. You can have it installed in a few hours and reduce all costs for maintenance.
The impact absorption it provides makes it safe for playgrounds. It is even used in general and indoor spaces due to its affordability and safety.
This type of surface is mainly used for indoor spaces. It has great patterns and designs, and you still get great support. However, it is not an impossible nor an awful idea to have it outdoors since it still provides great results and can look stunning.
You get to have a surface that is identical to wood mulch but without the difficulties of having it. Things like pieces separating or getting into children's eyes are not issues. You also get more durability and longevity with it.
The natural and earthy colors of the wood mulch can be obtained with rubber and it is not a problem. Our team will do the installation well so you can have the desired result.
Flexible, long-lasting, and of high-impact absorption. These aspects characterize this rubber surface. It can be used not only for playgrounds, sports centers, indoor spaces, or regular areas. It will also be useful for other properties and green areas.
We love it due to its flexibility and all the durability it brings to the space.
Commonly used for landscaping, grass offers everything you'd expect from the natural one. This is durable and can be maintained at very low costs.
Imitates real turf perfectly and more than being a landscaping surface, it focuses on providing extra support and shock absorption. This is why its main use is in sports centers and similar areas. Nylon and polyethylene continue to be the main materials we use and problems like watering or high maintenance will no longer be present.
Every surface and service from our company, USA Safety Surfacing Experts, is available regardless of your location in the city.
We will be there for you and focus on delivering the best installations. All our team will love to know more about you and what needs to be done.
Below is our list of additional services:
We're a nationwide safety surfacing company. Click below to find our closest contractor near you
We at USA Safety Surfacing Experts offer the best safety surfacing services throughout the state of Florida. Below are the list of Florida cities we service: