EPDM Rubber Services by USA Safety Surfacing Experts

The benefits of EPDM playground rubber surface
EPDM rubber surfaces are one of the ways to make your playground better for your children. You cannot stop kids from playing; however, playgrounds are often associated with injuries. Although it is difficult to fully eliminate playground injuries, it is understandable that parents are worried about their children's safety.
The majority of playground injuries are serious when the children slip on a rough floor
Hard surface accidents are reduced in playgrounds with EPDM rubber flooring. The fact that it is also non-slip ensures that the children will play fearlessly. Furthermore, when they do fall, the injury wouldn't be as bad as it would on hard ground.
Playgrounds in suburban neighborhoods can be inconvenient for the residents of surrounding houses
This is due to all of the noise made when playing and hopping about. EPDM rubber flooring can trap sound rather than ricochet the sound. The level of playground noise is greatly reduced as a result of this rubber flooring.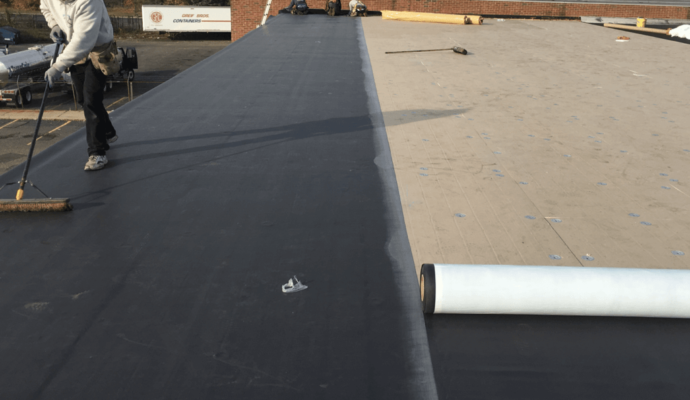 Installing EPDM playground rubber flooring will save you a lot of money
This is due to its high durability and ability to withstand trauma for an extended period before showing signs of wear and tear. In addition to other sports, it allows for skating and bike riding.
Children are particularly drawn to vivid and vibrant surfaces
EPDM rubber flooring comes in a variety of colors that can be selected depending on the tastes of your children. The colors are also a perfect way to personalize the playground.
EPDM Rubber flooring is not only easy to scrub, but it also needs no maintenance
It is also stain-resistant and does not swell when exposed to water. All it requires is light cleaning with water and mild soap regularly.
The use of harsh cleaning products would only accelerate the rate of wear and tear
Instead of using a vacuum for this rubber flooring, you would want to brush it with a broom. It works well because EPDM flooring repels dust.
EPDM Rubber Is A Synthetic Rubber
Since it is highly durable and lightweight, it has a wide variety of uses, including in trucks (where it is used for window and door seals as well as cooling hoses systems), cold rooms, non-slip coatings for decks, and playgrounds, and many others.
Natural Rubber Vs. EPDM
Natural rubber is the most mechanically robust elastomer. EPDM has a lower compression set, a higher tensile strength, stronger heat aging resistance, and high weathering resistance.
An EPDM Surface Will Last A Long Time.
In reality, with only minor maintenance, an EPDM surface will last for 50 years or more. New rubber formulations make these surfaces practically impervious to radiation and UV ray damage. They are weather tolerant and can withstand hail up to three inches.
It Can Withstand Moist and Bad Weather
It is the most waterproof rubber available and can withstand abrasion, UV rays, ozone, corrosion, and temperature. EPDM is seen as an environmentally sustainable alternative to conventional processes, as it is made from environmentally friendly materials and is implemented with little energy. The government and the International Kyoto Ecology Organization all recommend EPDM rubber surfaces. It is claimed to be the highest value for money renewable eco-friendly surface.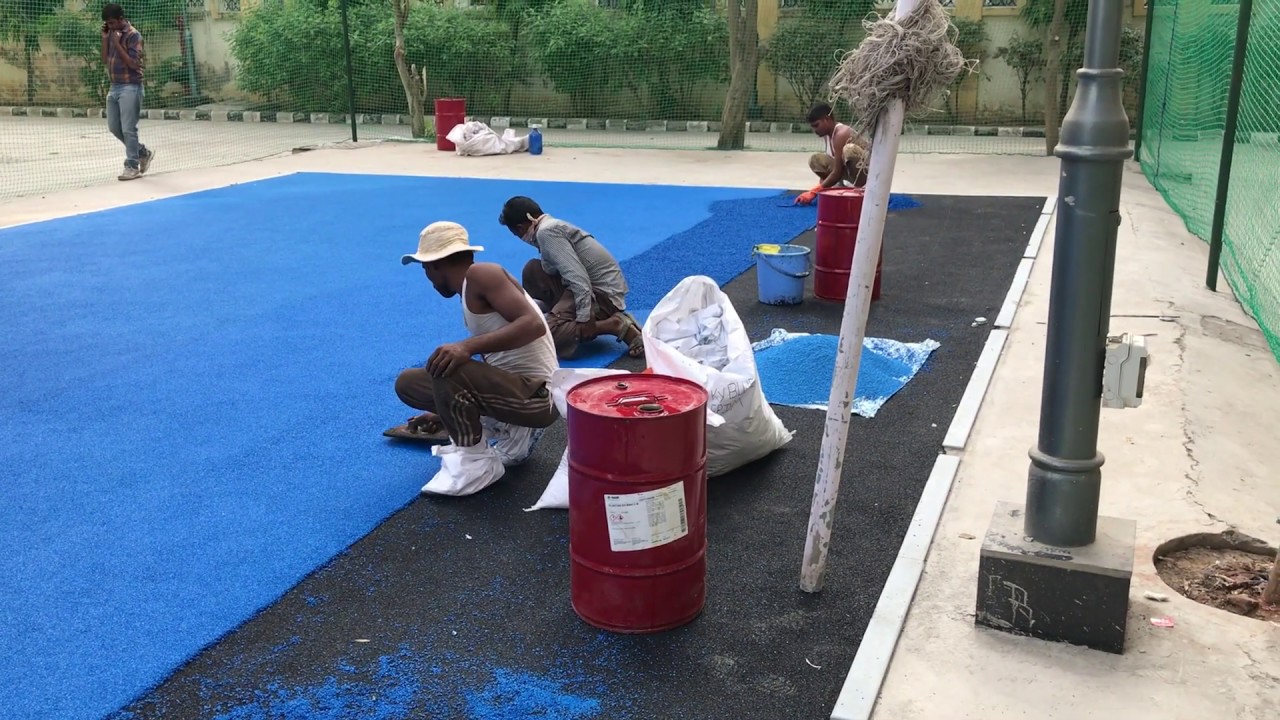 Why Should You Contact Us?
---
We use virgin EPDM rubber for the top layer because it is non-toxic and comes in a wide range of colors for limitless applications. The bottom black coating is made entirely of recycled tire rubber known as buffings. Additional EPDM Playground Applications. EPDM surfacing must be installed by a specialist. It is unrivaled in terms of aesthetic potential and wearability. EPDM rubber is smooth and elastic underfoot, cushioning the body's joints, and is very tough. EPDM is a surfacing device made on-site by mixing specially formulated resins and rubber crumbs. Based on the project's specifications, the rubber is hand-troweled onto the surface to a specified thickness. As a consequence, a seamless surface that can integrate patterns is developed.
This product is a designer's fantasy because it allows the smooth incorporation of company logos and color changes around the surface. It can be used both internally and externally, and it is particularly suitable because it is stain resistant, which makes it very easy to clean. EPDM rubber will be laid on existing floors as long as there are no design flaws in the existing surface. It is easy to mount, with 100 m2 laid in two days and ready for foot traffic in 24 – 48 hours.
Top Reasons For Selecting EPDM
---
EPDM membranes are an excellent option for almost all low-slope conditions
EPDM is a long-lasting substance with over fifty years of field success. EPDM is now determining the benchmark in the commercial roofing industry, thanks to substantial physical property benefits, warming advantages in the northern climates, along product technology advances.
EPDM has withstood the test of time in realistic environments
For more than 50 years, black EPDM roofing structures have been in existence, along with white EPDM roofing structures that have been used for more than 25 years.
EPDM has modern UV resistance, and its cross-linked nature also offers excellent heat resistance.

EPDM is the most dimensionally robust membrane, staying flexible even in subzero temperatures.

Numerous research and field experiences show that EPDM's weathering and elongation resistance result in high-level hail damage resistance.
The solar thermal advantages of black EPDM tend to lower heating costs in northern climates, which are usually 3 to 5 times higher compared to air-conditioning costs. Contemplative white EPDM aids in the reduction of cooling costs in hotter climates. EPDM's cross-linked nature allows it to withstand the heat of the climate. The dark-colored exterior of EPDM supports the melting of snow, ice, and dew, which can cause wet conditions on white layers. A black EPDM membrane reduces snow load on a roof and dries even faster than a reflective roof.
The solar thermal properties of black EPDM also aid in the reduction of possible condensation problems. Condensation in a roofing system will degrade the efficiency of paper insulation faces by compromising the bond between the insulation and the adhesive. Factory-added tape and pressure-sensitive flashings save time and increase seam strength and accuracy. Electrical seaming machinery depletes natural capital and is reliant on the applicator using the proper room, temperature, and pressure to prevent false or cold welds.
Below is our list of additional services:
We're a nationwide safety surfacing company. Click below to find our closest contractor near you
We at USA Safety Surfacing Experts offer the best safety surfacing services throughout the state of Florida. Below are the list of Florida cities we service: