#1 Playground Safety Surfacing Services in Fort Myers, Florida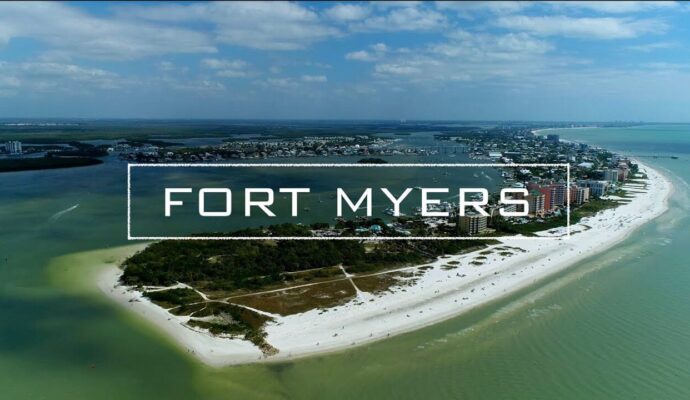 If you want the best results, focus on the materials and professionals you use. This will ensure you have top-quality safety surfacing installations on your surface. After all, using top-quality materials is not everything, but it does influence over 50% of the result. This is why you need to be careful about whom you employ. Otherwise, you end up with a poor installation in this process.
You also need to work on the surface itself. This is because having a surface that meets two requirements, appearance and safety, adds another difficulty. Usually, the previous spaces that require a safe surface only have one with great shock absorption properties but do not look good in terms of appearance. It can also be the opposite, and you probably need both.
You have many options for materials and surfaces. Take the time and find people who can provide you with actual help in this process. We want you to have all the support you need for this and more.
Our team at USA Safety Surfacing Experts can help you with every step. We consider the main factors before anything else:
The level of impact absorption required for the area where it will be installed.

Longevity and durability while considering the climate in the location.

The cost of the surface with the installation is included.

The size of the area where it will be installed.
You won't have to worry about appearance either. After all, once we have filled all the options and considered each one of them, the design is next. We want the best for the surface, so this includes aesthetics.
With us, you will be guaranteed a result that provides the desired safety and meets your requirements. You will have the best of both factors. But what can we do specifically for you to have the desired and perfect surface? We focus on general services as well:
Recommendations.

Assessment.

Advice.
Other needs, like repairs, replacements, installations, patches, and additional situations, are also included in our general services.
As for the rest, our available solutions are not focused on the general options but rather on the surfacing alternative you choose. This means that specific services will be provided depending on the safety surface to be installed.
We have seven options waiting for you at USA Safety Surfacing Experts.
Bonded Rubber.
This is the first surface we started to offer. It consists of this single-layer option that is more porous to other rubber surfaces and drains well in any area.
It performs amazingly, and you get a durable and comfortable surface for barely any price. You only need to work well with it for every detail.
Bonded Rubber Mulch.
It is a favorite because you can imitate the appearance of traditional wood mulch. This makes it a great option for those interested in stunning surfaces. The impact absorption properties do not disappoint either. You can obtain a natural and earthy color pattern as long as the installation is done properly.
In our company, we make sure to use top-quality materials to achieve stunning results in safety and aesthetics.
Rubber Tiles.
Heavy traffic and frequent high-impact activities are not an issue for this surface. In addition, its appearance is focused on geometric patterns that make the area or space stunning.
The only detail is that its use is usually recommended for indoor spaces. However, we can make it work outdoors as well.
Poured-In-Place Rubber.
If you want to have everything durable, this two-layer surface system provides extra absorption for falls up to 12 feet due to the base layer that can be up to 10 inches thick.
The base layer is the main part of the support and impact absorption of the surface. It can be used in any type of area and space. The second layer is the wear layer, which provides the final appearance. It also protects the base layer from any damage and external elements. The wear layer is only 0.5 inches thick and can be of any color and you can have different designs on it.
EPDM Rubber.
We love this surface because of its flexibility and long-lasting properties. This makes it a great option for the seasonal humid subtropical climate and how you need it in Fort Myers.
Temperature changes are not an issue and hot or cold weather does not really deteriorate the surface. For appearance, you have a wide variety of options available.
Synthetic Turf.
You can reduce your expenses with natural turf and get more support and comfort with the synthetic option. We use only turf made of nylon and polyethylene. And you also get the best installation from our team in the city.
Synthetic Grass.
More than being used for sports centers or spaces where high-impact activities take place, like turf, it is meant for landscaping. We will help you choose where each one should be installed and why. From there, we will take over the entire task for you.
Can You Rely on Us?
If you have safety surfacing needs, you can always come to us for all of them. We will be happy to accommodate what you need to complete.
Our company is available throughout the state, but mainly in Fort Myers for you.
You can learn more about USA Safety Surfacing Experts by just calling or emailing us. We would love to receive you and provide a free quote.
Below is our list of additional services:
We're a nationwide safety surfacing company. Click below to find our closest contractor near you
We at USA Safety Surfacing Experts offer the best safety surfacing services throughout the state of Florida. Below are the list of Florida cities we service: