#1 Playground Safety Surfacing Services in Bradenton, Florida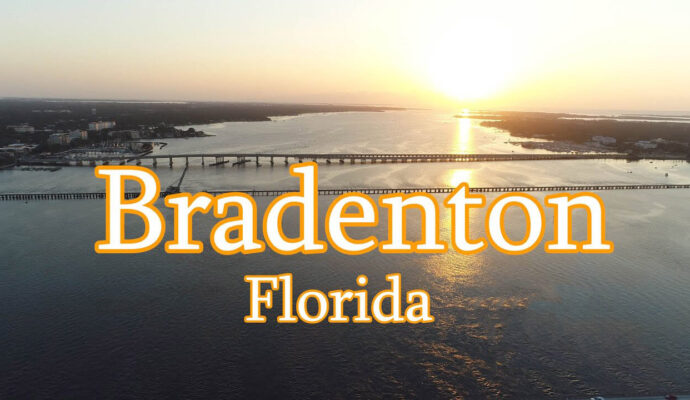 You want to find experts to help you with safety surfacing for your playground, school, or space. This will allow you to have a safe ground that will reduce any injuries and enhance the experience for everyone. However, there are several factors and considerations in this entire process.
USA Safety Surfacing Experts is a leading company that offers its services in Bradenton. We can be there for you if you need support and the best services. We know everything about safety surfacing, so you won't have to worry about a single aspect.
If you are unfamiliar with safety surfacing, it is simply a type of surface lying underneath and around the equipment in the playground. The equipment can include swings, slides, and monkey bars. The need for safety surfacing is to reduce the impact of falls when children are playing. You can, however, have it installed in more spaces and not only this one.
Along with safety, it is essential to keep the place bright and fun for the children. You also get to enhance other areas with the right design and material used for the surface.  
With this type of surfacing, once can create safe themed playgrounds, climbing frames, tunnels, water features, and much more. You can do it all feeling safer when one of them is installed.
The safety surfacing can be applied to more spaces, as mentioned before:
Playgrounds

Pool decks.

Walkways

Zoo

Athletic tracks.

Patios

Golf course path.

Amusement parks.

Industrial and commercial flooring.

Water parks.

Offices

Green areas overall.
Why Is It So Important?
For safety, that is. We all want to avoid injuries to the maximum extent. This is possible when we take the necessary steps towards it. Safety surfacing is one way to keep children safe and every user of the space as well. Safety surfacing is also important as it changes the appearance from dull to lively and bright. You get more for less money and get the best of both worlds at once: aesthetics and safety.
What Can We Do for You in Our Company?
We have a wide variety of services waiting for you.
This is probably our top option in the company. To keep it simple, the poured-in-place rubber system provides a two-layer system that comprises a 100 percent recycled SBR safety base layer. On the top of it is a colored ¾ TPV wear layer. It is mixed with low-odor polyurethane, which acts as a binder to achieve one of the safest and most durable playground safety systems. This type of poured-in-place rubber requires little to no maintenance. You can also have different designs and more durability.
It is the unitary layer that allows for more with little effort. You get an affordable surface lasting over 15 years without any issues or complications.
The synthetic grass we use is of the best quality. We ensure this by using nylon and polyethylene only. This allows us to ensure a durable and soft surface for landscaping or other purposes.
The interlocking rubber tiles offer great shock absorption and low maintenance properties. They have the power to withstand wear and tear to a greater extent. This is why they are often recommended for indoor spaces. However, USA Safety Surfacing Experts can make it possible if you want them outdoors.
It is a surface made of synthetic fibers constructed to look similar to natural grass. It is slightly different from synthetic grass due to how the blades are made and their purpose. Turf is often used for places with high traffic or high-impact activities.
Unlike wood mulch, bonded rubber mulch is an effective surfacing solution. It's a one-layer system created from recycled rubber which makes it safe. With this rubber option, you get the same looks and still have more comfort and safety.
You can use EPDM rubber if you want more durability and longevity. It is quite flexible and amazing for any space. You won't have to worry about repairs or replacements.
Why Choose Our Team at USA Safety Surfacing Experts?
We deliver only the best quality service and various surfacing services for our customers. You won't have to worry about our work but just focus on selecting the surface and material you want. We can also help you with this process by reviewing your requirements and needs.  
Our team is focused on providing the best. Whomever you ask, they will tell you how our commitment to long-lasting quality service stands at the top and delivers for you to have the best.  
Contact our team to have access to the best safety surfacing installations in the city and the entire state. We would love to work on the installation or any other service for your space.
Below is our list of additional services:
We're a nationwide safety surfacing company. Click below to find our closest contractor near you
We at USA Safety Surfacing Experts offer the best safety surfacing services throughout the state of Florida. Below are the list of Florida cities we service: