#1 Playground Safety Surfacing Services in Sarasota, Florida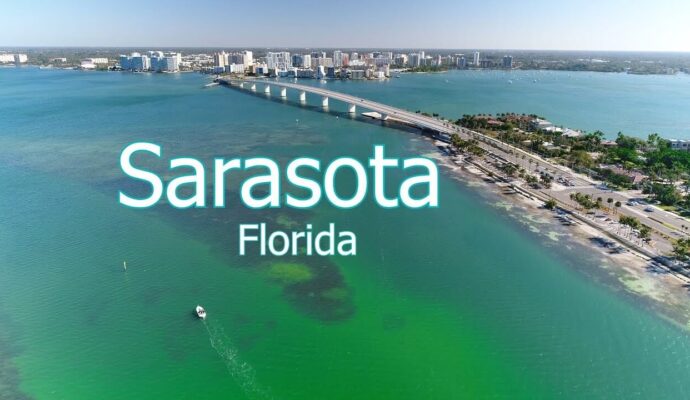 Nowadays, finding reliable people for safety surfacing installation is difficult. Most companies in Sarasota only worry about deals and money. Very few of them deliver the amazing results they offer. As a result, you are left with a lot of homework to choose the right people. If safety is what you want, USA Safety Surfacing Experts is here to help you. We are a reliable and experienced company in the industry with the best services.
We know how to use every safety surfacing technique proving benign and profitable to those using them. It helps in maintaining the splendid looks and environment. You also get your safe surface in no time.  
The safety surfacing can be installed anywhere. However, the main areas include playgrounds and schools to guarantee children's safety. Make sure you have all the help needed, and you shall have the best results to enhance their experience.
Our company uses the top quality materials in the market. Also, we are admired for our magnificent and phenomenal work. Our company features reliable, experienced professionals who deliver the best results. So, contact our professionals to book any safety surfacing service and read along to know more.
We have a list of services waiting for you:
Safety Surfacing services– you get our recommendations, advice, guidance, and help with every step. We want you to have all the support for the installation. This includes reviewing the selection and offering more services and help when needed. For example, if you want repairs or maintenance.
Poured-in-place rubber– PIP is one of the top services in our company. It is a double-layered safety surfacing that is mostly preferred in playgrounds, pool areas, play areas, and similar spaces. This is due to its availability in opulent and classic designs.
Bonded Rubber- Bonded rubber is a single-layered protective surfacing continuously available at affordable prices. It is quite different from the previous one, but it still offers great support and comfort.
Rubber Tiles- Rubber tiles are the easiest and most affordable options for rubbery and elegant looks. You get to install this surface in indoor spaces. However, our team also knows how to make outdoor spaces with it, so you enjoy the experience. We will use the best materials and ensure the installation is perfectly done.
Synthetic Grass– it is the best replacement for natural grass. It saves you time and money and gives you more beauty and comfort.
Synthetic Turf is used in lawns, stadiums, and similar places. It is similar to synthetic turf but is meant for high-impact activities and specific areas with high traffic.  
Bonded Rubber Mulch: It is famous for theme park or playground settings. You get to imitate the look of wood mulch but without all the loose issues it usually brings.
EPDM Rubber– Known for its flexible and tenacious nature, ethylene propylene diene monomer rubber is very useful. We highly recommend it for how recyclable it is and the quality of the surface in the long run.
USA Safety Surfacing Experts is here to help you with any step and installation. All you have to do is let us know how we can help. We would love to know more about your needs and the surface of your dreams.
Why Does Safety Surfacing Benefit You?
---
You get the safe environment no regular surface can offer. Pursuing safety Surfacing techniques would help you and your children or your clients feel safe. It's because safety surfacing layers, almost all, offer cushion and possess shock-absorbent properties. You can get both aesthetics and comfort with them.

Also, your place would look elegant and stylish, along with a safe and intact appearance. This is because those surfaces are available in appealing and alluring designs and colors. That is why many artists and offices recommend safety turfs and surfaces. It is all about the quality of the materials and the installation.

Finally, as the surfaces are made from synthesized, recycled, and certified materials, our safety surfaces are eco-friendly and health-friendly. You won't have to worry about pollution or harming the planet.
Contact USA Safety Surfacing Experts
Our team is here to provide you with the best services for safe surfacing installation. We are available in Sarasota and all nearby areas. In fact, you can find our team all over Florida in different cities. We would love to work with you and your space.
Our offerings are not focused on speculation. Our never-ending relationship with clients helps them maintain and preserve the products for a very long period. You also get our services for very affordable rates.  
Every surface includes a long-term warranty and guarantee pledge also helps us stand out. Our company uses the latest machines and techniques to deliver the best results quickly. Also, our services' affordable and cost-effective nature will make every project possible for you.  
Our team has well-trained, experienced, and certified members that always try to complete the work with preciseness and professionalism. Contact us today at USA Safety Surfacing Experts and get all the help you need for your space.
Below is our list of additional services:
We're a nationwide safety surfacing company. Click below to find our closest contractor near you
We at USA Safety Surfacing Experts offer the best safety surfacing services throughout the state of Florida. Below are the list of Florida cities we service: