Montana's Best Playground Safety Surfacing Company

Our company has become the brand that people trust when it comes to playground equipment design and construction, thanks to decades of successful projects and happy clients. As an organization, our primary goal is to create a positive atmosphere that fosters children's sense of wonder through creative designs while also addressing their desire for inclusive play, regardless of ability. To meet all of a child's needs and to create an atmosphere that allows all children to play together harmoniously, we integrate appropriate design concepts into our designs. Best USA Safety Surfacing Experts in Montana(MT) is the company you can trust to transform your play area vision into a reality. Everyone on our team, from our executive team to our construction workers, is committed to working with our clients to form a relationship that will benefit children and families.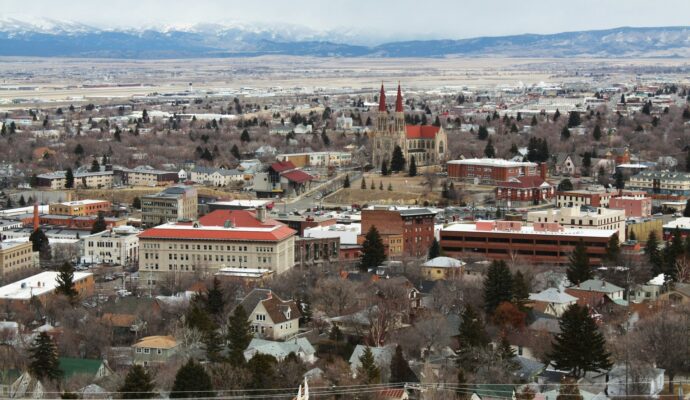 Safety Surfacing Services Billings (MT)
In terms of the total value, efficiency, and creativity, our playground equipment is unrivaled. When it comes to protection surfacing, we have a variety of options. Colorful PIP rubberized surfacing, such as interlocking playground bricks, playground sand, rubber nuggets, engineered wood fiber, and shredded rubber, are among the options.
Poured-In-Place Rubber Missoula (MT)
Poured rubber is a flat playground surface made up of tiny rubber granules that have been adhered together. It is not a lightweight material (like rubber mulch, wood chips, sand, or dirt). The more rubber surfacing you use, the more expensive it will be, but it will make your playground healthier and cleaner. Our low-maintenance, poured-in-place rubber playground safety surfacing is designed to last. In Montana (MT), our professional installers at Best USA Safety Surfacing Experts have completed poured-in-place rubber installations, including rooftops! Only the highest-quality EPDM granules are used, and our patented binders are UV-resistant and weather-resistant, making them suitable for Montana weather and seasonal changes. The material is mixed on-site and can be used to create a new playground entrance, retrofit existing play areas, or fill existing playgrounds with high-quality rubber surfacing that stays in place when in use.
Bonded Rubber Great Falls (MT)
Except for those who prefer the clean and formal look of tile, every style includes a security surface system. The use of blue and green rubber tiles in a park, for example, creates an ordered yet visually appealing look that draws the eye to the main attraction: the playground equipment. When it comes to designing and developing a playground, our solutions encourage designers and developers to think out of the box. They should recognize factors such as context, topography, community needs, and aesthetic appeal because of the variety of accessible surface structures. Each item can withstand the rigors of frequent outdoor usage, including UV ray damage.
Rubber Tiles Bozeman (MT)
Prefabricated rubber playground tiles are an alternative to poured rubber flooring for playgrounds, pool decks, and other safety surfaces. Rubber tiles with straight edges are simple to mount and have a consistent rubber board. They are fantastic indoor flooring options that come in a variety of colors and abstract designs to add visual interest. Tiles last a long time and are simple to replace if one falls. Corners, bevels, and ramps are some of the finishing options. Our rubber floor tiles are also simple to scrub, making them ideal for high-traffic areas. They are made of rubber interlocking and come in a variety of solid colors. Tile flooring is suitable for a range of uses, including gyms, playgrounds, and indoor areas. Our recycled rubber playground tiles are manufactured in the United States and have fall heights of four, six, and eight feet, which keep kids healthy. 2.5 tires are kept out of landfills thanks to rubber playground tiles.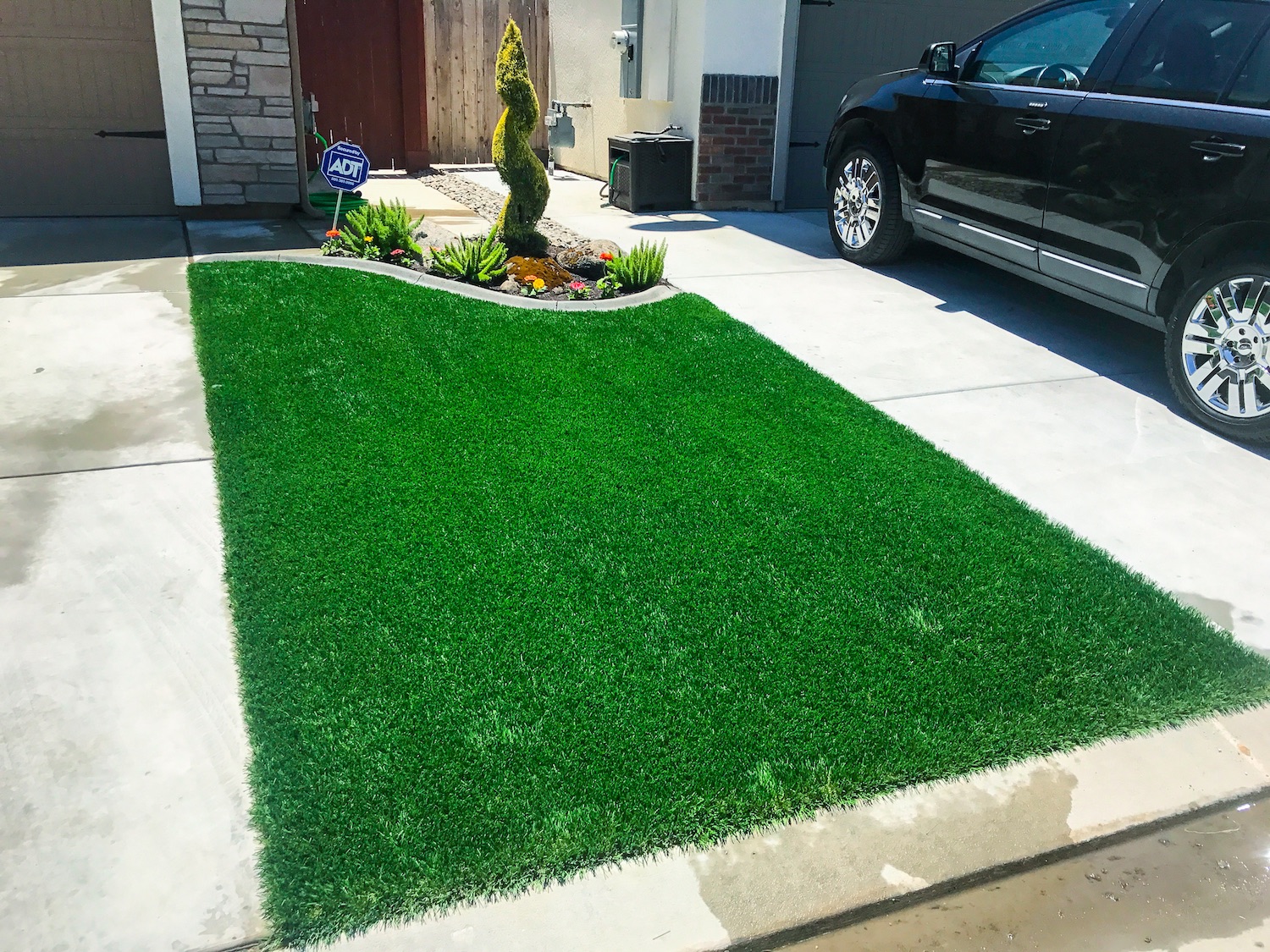 Synthetic Grass Butte-Silver Bow (MT)
Synthetic grass can be used as a play surface for children in several settings, including Synthetic grass is hypoallergenic and very easy to clean, making it appropriate for play areas for children because it is less muddy than real grass and more resistant to drops and small accidents than carpet. It is also perfect for allergy sufferers and there is no reason to be concerned about weed spores or dust mites. A good sturdy sub-base is needed for soil preparation – your artificial grass should always be built on an aggregate and smooth sand base. Clear 60-80mm of dirt before installing the sub-base and new artificial turf. This will guarantee an error-free download.
Synthetic Turf Helena (MT)
Synthetic fields have many advantages over natural turf fields, which include extensive maintenance, water, and chemical fertilizers. Synthetic fields have a more consistent playing surface and allow for games to be played around the clock. The fields last for several years if well maintained, and the additional benefits include saving water, money on maintenance, and pesticides. The most popular form of synthetic turf facility is football fields, but we also have synthetic baseball fields and multi-use fields. Many synthetic fields have been built, and many more are being constructed or planned. Synthetic turf may be installed on asphalt, dirt, or a well-compacted aggregate base. A cushion layer can be constructed with or without artificial turf. To receive a fall height score, it must have a cushion layer with a proper depth of approximately 2" to 4". The depth of the cushion layer is determined by the optimum fall height ranking.
Bonded Rubber Mulch Kalispell (MT)
---
Bonded rubber mulch is a one-layer substance that is completely made of recycled rubber! Bonded rubber mulch adds an aesthetically pleasing and natural appearance to your playground while having less maintenance than a poured-in-place surface. Bonded rubber mulch is non-toxic and safe to use around children and animals. According to the Consumer Product Safety Commission's (CPSC) playground safety surfacing guideline, rubber mulch is a suitable loose-fill surfacing material for use on commercial playgrounds. Wood chips, Pour n Play, sand, pea gravel, and other playground surfacing materials are secure, durable, clean, and less costly than bonded rubber mulch. Bonded rubber mulch is recommended by the EPA because it is ADA compliant, IPEMA certified, and safe for children and the environment.
EPDM Rubber Havre (MT)
---
Are you looking for a surfacing alternative for your neighborhood playground that is tidy, pretty, low-maintenance, and inexpensive? Poured-in-place playground surfacing is an excellent way to improve the safety of your playfield. This material is made up of tiny rubber particles that are applied in two layers for maximum defense. The pour-in-place rubber surface has a color layer made of EPDM particles on top and a shock-absorbing bottom layer made of bulkier rubber scraps. This method of surfacing is more attractive to those who want to save money on repairs and other extra costs. Unlike sand, mulch, and loose-fill rubber, this playground surfacing would not need to be raked or replaced. This long-term approach includes ADA accessibility, safety, and a range of exclusive color and design options.
Below is our list of additional services:
We're a nationwide safety surfacing company. Click below to find our closest contractor near you
We at USA Safety Surfacing Experts offer the best safety surfacing services throughout the state of Florida. Below are the list of Florida cities we service: