Best Products & Services by the USA Safety Surfacing Experts

We have committed ourselves to provide the best customer service possible while also offering affordable playground surfaces. We've expanded our services throughout the United States of America since we began, and we work hard to uphold our credibility as one of the best in the world. Since then, we've expanded to include experienced installation teams in major cities around the country. We continue to work closely with clients to keep activities on track and to help school districts, cities, and towns with fun playgrounds.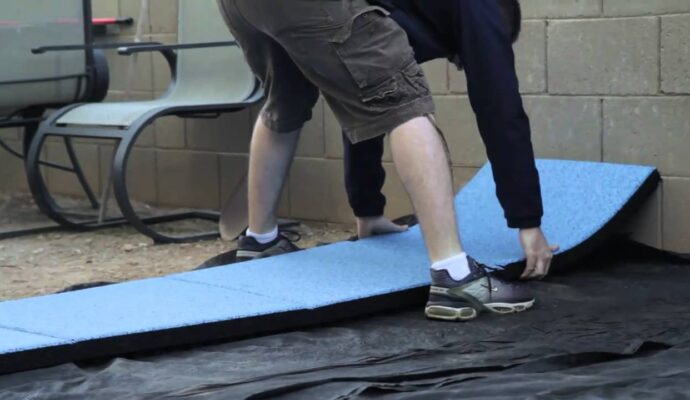 Safety Surfacing Services
Neighborhoods, colleges, and other organizations benefit from having an outdoor playfield. The right surface will increase your property's appearance while also improving reliability and safety. Are you looking for a professional company to construct your playground surface? Are you looking for high-quality safety surfaces for your play areas? USA Safety Surfacing Experts has dependable, experienced, and trustworthy expertise and experience. We've highlighted a few characteristics to look out for when hiring a manufacturer to install your play area, whether it's outside or indoors. We understand that you'll want a trustworthy, experienced group of experts to provide you with the service you're looking for.
Both the methods and the equipment used by our contractors are of the highest quality. We have all of the appropriate equipment to prepare your property for the best play area you can imagine. We have consultations for beaches, recreation centers, playgrounds, jogging tracks, hiking trails, and walking paths, among other things.
Bonded Rubber Mulch
Rubberized shred surfaces made from recycled tires are used in children's play areas. The rubber is crumbled into tiny pieces that look like wood splinters. The rubber chips are then adhered to one another and assembled in place, creating a seamless, permeable, and practical playground surface. For a variety of benefits, this unique surface may be installed in children's play areas and other outdoor areas.
Like wet pour, this bonded shred can be constructed in many dimensions. The depth selected will be determined by the CFH conditions of every apparatus in the recreation area. This is achieved by the application of safety guidelines to ensure the best possible safety for kids. In combat courses and climbing facilities in the United States, play area rubber shred is extremely common. The depth of the bonded mulch is determined by the Critical Fall Height criterion. The bonded shred will need to be assembled stronger if you have high-end equipment
EPDM Rubber
We are EPDM rubber crumb vendors, and we can quickly build playgrounds and pathways. Our wet pour flooring is available in a variety of colors and is both lightweight and durable. Our expert contractors can make changes to specifications to meet specific needs and standards. We offer basic black wet pour surfaces with rubber graphics built-in with bright colors and various styles since many people who prefer wet pour have a limited budget. This offers a safe and exciting experience for young people when remaining within financial budgets.
To read more about our EPDM rubber crumb suppliers and what we offer, please fill out the feedback form on our website. When you email us to ask about our services, a member of our team will respond with answers to any questions you might have as well as a free, no-obligation quote.
Below is our list of additional services:
We're a nationwide safety surfacing company. Click below to find our closest contractor near you
We at USA Safety Surfacing Experts offer the best safety surfacing services throughout the state of Florida. Below are the list of Florida cities we service: