Products & Services by USA Safety Surfacing Experts

We have committed ourselves to provide the best customer service possible while also offering affordable playground surfaces. We've expanded our services throughout the United States of America since we began, and we work hard to uphold our credibility as one of the best in the world. Since then, we've expanded to include experienced installation teams in major cities around the country. We continue to work closely with clients to keep activities on track and to help school districts, cities, and towns with fun playgrounds.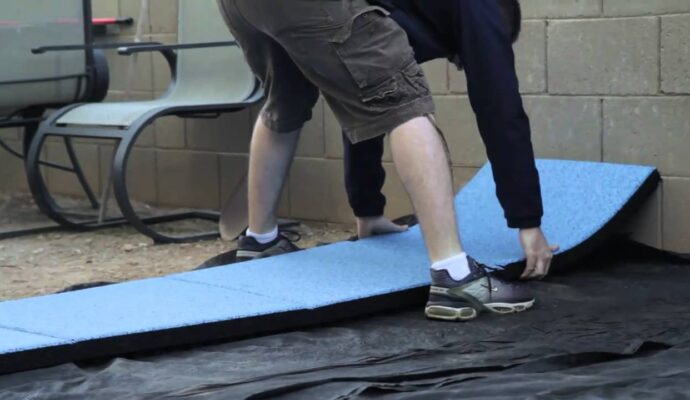 Safety Surfacing Services
Neighborhoods, colleges, and other organizations benefit from having an outdoor playfield. The right surface will increase your property's appearance while also improving reliability and safety. Are you looking for a professional company to construct your playground surface? Are you looking for high-quality safety surfaces for your play areas? USA Safety Surfacing Experts has dependable, experienced, and trustworthy expertise and experience. We've highlighted a few characteristics to look out for when hiring a manufacturer to install your play area, whether it's outside or indoors. We understand that you'll want a trustworthy, experienced group of experts to provide you with the service you're looking for.
Both the methods and the equipment used by our contractors are of the highest quality. We have all of the appropriate equipment to prepare your property for the best play area you can imagine. We have consultations for beaches, recreation centers, playgrounds, jogging tracks, hiking trails, and walking paths, among other things.
Poured-In-Place Rubber
Our company's vision is to install the best safety surface equipment available on the market. When it comes to having fun on the playground, nothing is more important for children's safety. Any play area must have protected playground flooring to shield children from injury. Artificial grass, rubber tiles, and pour-in-place solutions are among our protection flooring options, which can be customized for any use. Our safety solutions come in a variety of colors and designs, and they can be tailored to fit any room. Families should rest easy knowing that the experts at USA Safety Surfacing are working to bring smiles to your children and loved ones' faces.
Bonded Rubber
---
Another less expensive choice for our valued prospective customers is our bonded rubber. These are single-layer products with larger rubber sections (2-3 inches) that are applied by hand. They have a long-lasting urethane binder to provide an elastic and covered surface. Because of the larger scale of the rubber components, it is a porous system that involves water filtration. This is ideal for places where accessibility and aesthetics are needed, such as busy walkways or public parks. You will reduce the risk of washouts, deterioration, and tripping hazards while also beautifying the landscape by integrating bonded rubber into your landscape. These designs have a natural and soothing appearance since this kind of rubber device is only available in neutral colors.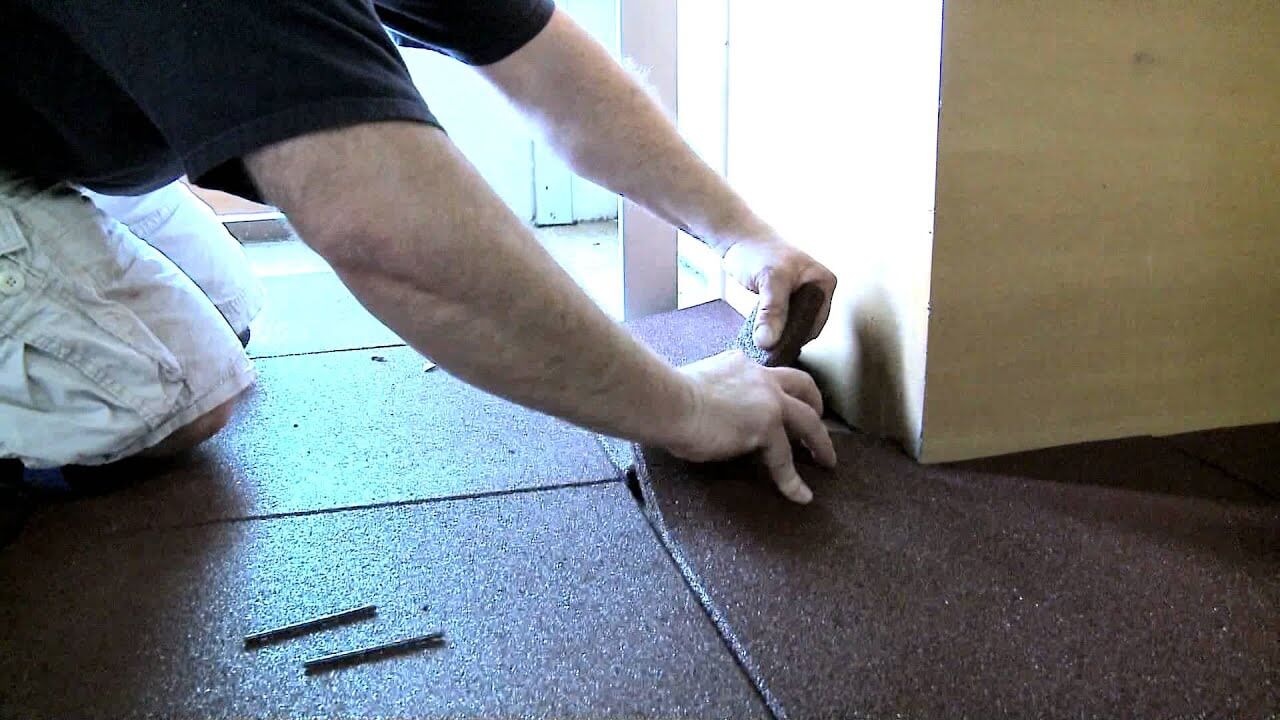 Rubber Tiles
---
For playgrounds, pool decks, and other safety surfaces, prefabricated rubber playground tiles are an alternative to poured rubber flooring. At USA Safety Surfacing Experts, we use 24′′ x 24′′ square rubber pad playground tiles that are highly robust. Rubber safety tiles come in a variety of colors and can be mounted in any pattern, giving you the freedom to be imaginative, making them suitable for recreational playgrounds and general safety surfaces. These are often referred to as "pour-in-place rubber mats." In any case, the 100 percent post-consumer recycled material is intended for use in playgrounds and other places where fall height safety is an issue, and while it complies with ADA specifications.
Synthetic Grass
---
The finest and most modern playground surfaces on the market are made by USA Safety Surfacing Experts'. Our hypoallergenic, eco-friendly artificial grass lets kids and families appreciate their playground experience by reducing hazards and optimizing aesthetics. We only want the best for our children when it comes to their well-being! We work tirelessly to create a synthetic turf product that meets the IPEMA's (International Play Equipment Manufacturers Association) standards. Furthermore, our CSA-approved fall attenuation means that your child can land safely on our cutting-edge synthetic turfs if they fall from a height of up to ten feet.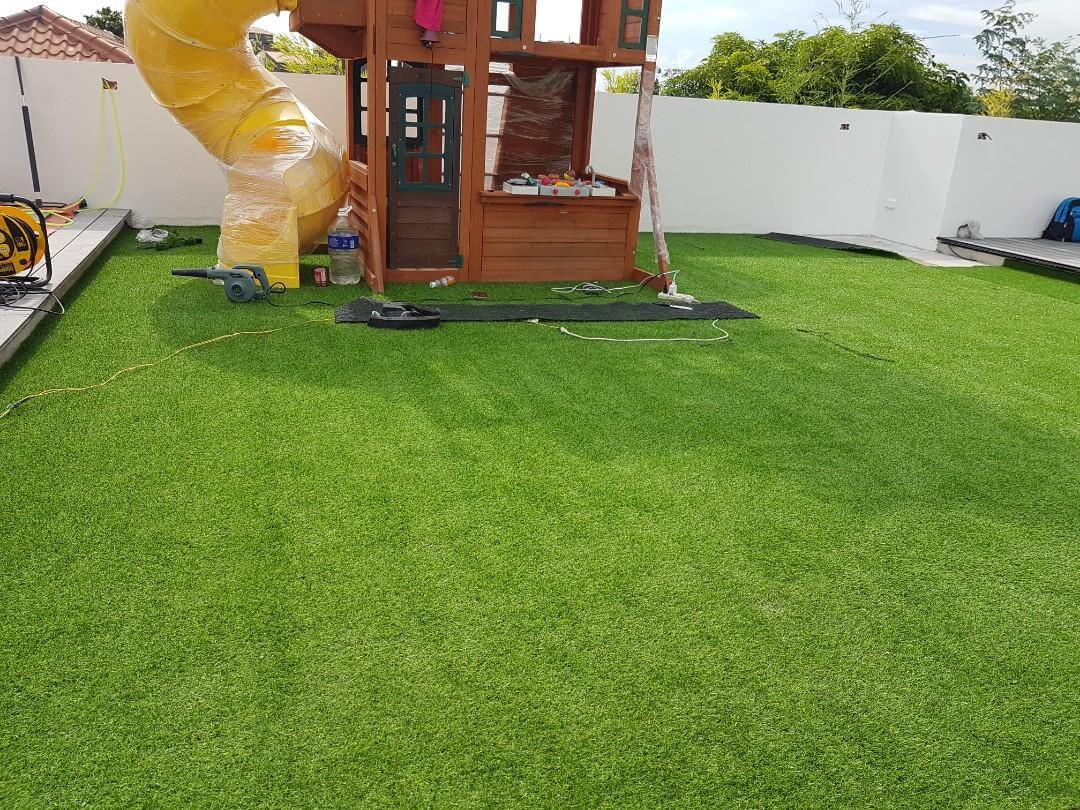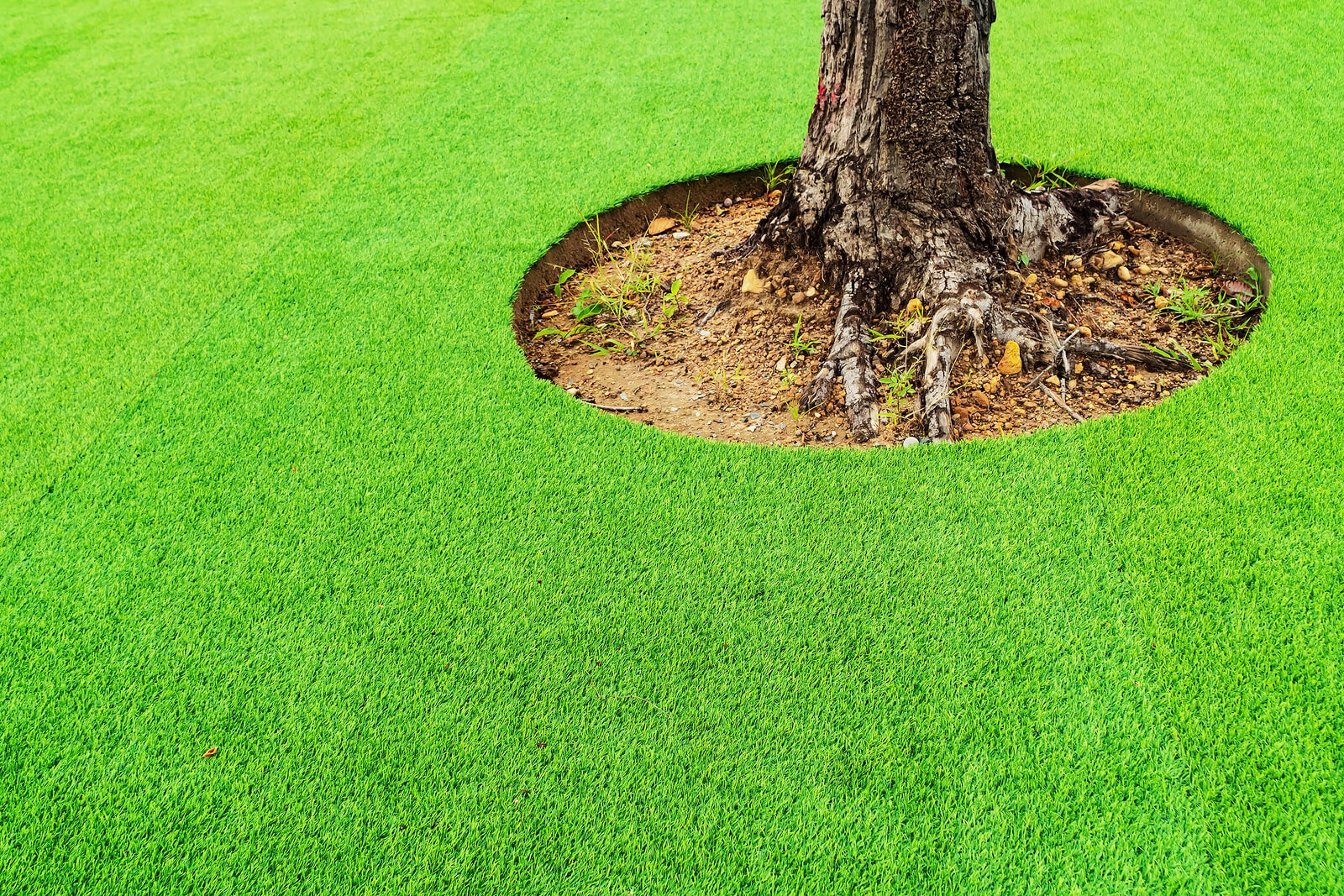 Synthetic Turf for Fun Area Nearby
---
Our artificial turf system is waterproof, which ensures that as it rains, water drains into the sub-base and false through, making it permeable and SuDS compliant. The synthetic turf standard can also be used to design and construct recreational golf greens for use in private parks, hospitals, and other locations. This is an excellent surface for garden play areas because it prevents the surface from becoming slippery in wet weather, saving time and effort for parents and guardians.
Bonded Rubber Mulch
Rubberized shred surfaces made from recycled tires are used in children's play areas. The rubber is crumbled into tiny pieces that look like wood splinters. The rubber chips are then adhered to one another and assembled in place, creating a seamless, permeable, and practical playground surface. For a variety of benefits, this unique surface may be installed in children's play areas and other outdoor areas.
Like wet pour, this bonded shred can be constructed in many dimensions. The depth selected will be determined by the CFH conditions of every apparatus in the recreation area. This is achieved by the application of safety guidelines to ensure the best possible safety for kids. In combat courses and climbing facilities in the United States, play area rubber shred is extremely common. The depth of the bonded mulch is determined by the Critical Fall Height criterion. The bonded shred will need to be assembled stronger if you have high-end equipment
EPDM Rubber
We are EPDM rubber crumb vendors, and we can quickly build playgrounds and pathways. Our wet pour flooring is available in a variety of colors and is both lightweight and durable. Our expert contractors can make changes to specifications to meet specific needs and standards. We offer basic black wet pour surfaces with rubber graphics built-in with bright colors and various styles since many people who prefer wet pour have a limited budget. This offers a safe and exciting experience for young people when remaining within financial budgets.
To read more about our EPDM rubber crumb suppliers and what we offer, please fill out the feedback form on our website. When you email us to ask about our services, a member of our team will respond with answers to any questions you might have as well as a free, no-obligation quote.
Below is our list of additional services: