#1 Playground Safety Surfacing Services in St. Petersburg, Florida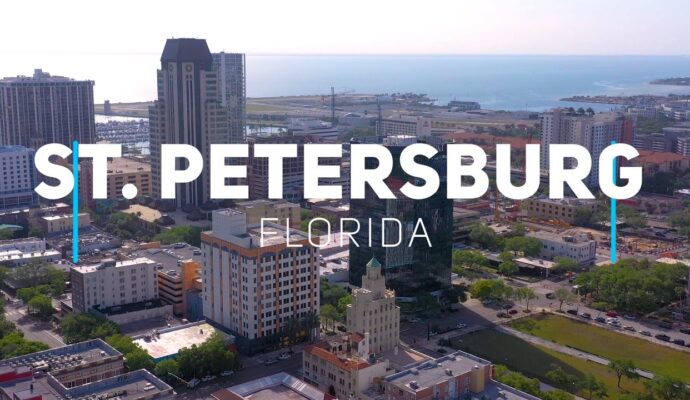 If you want to bring all the safety your way, you will need to invest in safety surfacing services. Having the right surfaces will allow children and everyone to enjoy spaces properly. This is if they are in playgrounds, parks, or any space. It is a matter of choosing the most suitable surface for the best performance. Thus, focus on finding qualified professionals to offer you all the needed services.
USA Safety Surfacing Experts is here for any of your projects and needs. Our company is a top business in the industry that provides quality safety services. You won't have to worry about a single detail. Our experts help select and install the right type of safety surfacing material for any spaces that require them.
Are you unfamiliar with this? Safety surfacing involves using some material to make the playgrounds secure for children. This can be applied to more spaces like sports fields, parks, and more. Safety surfacing is never limited to playgrounds, it's used in gyms, zoos, pathways, walkways, and the list keeps going. It is just about selecting the best materials and options for each space.
To ensure a space is safe, the process consists of installing a layer of safety surfacing material, usually EPDM rubber, syntenic grass, and bonded rubber. It will offer great support, comfort, and safety. Also, aesthetical appeal.
What to Consider When Choosing Your Safety Surface?
The safety surfacing materials should possess some features. This is why you must take the time to go over some factors we have listed for you:
Safety and Affordability: this applies to any place it is meant to be. Is it a middle school playground, daycare play area, or maybe a park? You should be sure of the budget and plan it accordingly. Playground surfacing is offered at a range of prices. It's essential to talk to your playground manufacturer or the organization. In our case, we will adapt the project to your budget.
Appearance: The look of your playground surfacing material is also important. It isn't the main factor, but it doesn't lack relevance. This is why we work hard with you to find one that offers safety and aesthetics. While choosing the safety surfacing material, the following factors need to be considered as well:
What is the material that comes under your budget?

Will the playground surfacing materials you choose match your theme and design?

What age groups is the playground going to accommodate?

Is it a playground where it will be installed? If not, be specific.

Is the surfacing material smooth enough to lessen injuries or accidents?
Our Services in St. Petersburg
We have some services waiting for you. Each one of them is mostly focused on the surface we can install for you:
Poured-in-place rubber
This is our favorite because it comes with a two-layer system consisting of a basement of 100 percent post-consumer SBR (styrene-butadiene rubber). This material is recycled, and polyurethane and a top layer comprise recycled postindustrial EPDM. It is UV-resistant. Thanks to the system, you also have more durability and longevity.
EPDM rubber
It is the most flexible and durable surface of all. Although it is a bit more expensive than the rest, it is still affordable. Also, our team uses just the best materials. This ensures the EPDM rubber surface will last for over two decades with little maintenance.
Bonded rubber
The bonded rubber is poured in place, but it works differently. It is a single layer and you get more for less money. It can be customized and provide a lot of aesthetically pleasing designs. It is all about the installation and proper process.  
Bonded rubber mulch
It is environment friendly and is made from rubber recycled from tires. You can imitate wood mulch without the problem of loosening pieces. It is durable, and the support is amazing as well.
Synthetic turfs
Synthetic turfs are mostly utilized in competitive sports complexes. You can also have it in playgrounds and places with high traffic. Our team only uses the ones made with nylon or polyethylene to ensure the best result.
Synthetic grass
Artificial grass is becoming increasingly popular in schools, nurseries, and academics. It is, however, mostly used for landscaping purposes.
Rubber tiles
Rubber tiles are a perfect option for both residential and commercial areas. However, we highly recommend installing them indoors. Unless you want them outdoors, you can let our team know.
We Are the Best Option for Your Services
Our company, USA Safety Surfacing Experts, is here to help you with every step. We want to ensure you are comfortable and safe with the surface. For this, we go over the entire process with you.
Also, our professionals are the best. Our expert workers are well-trained and have deep knowledge of the task they perform. The skilled professionals will measure make square inch with perfection and prevent any kind of future damage from occurring.
We use only ADA compliant materials and of the best quality in the market. When contacting us, you get:
Renowned name – We have been serving for a long time, and people recognize us by our quality work. We only deliver quality services and the best surfaces.
Affordable services – Our company offers every safety surfacing service at competitive prices. The rates adapt to your budget and what you can afford.
So, contact us today and get your quotation with us.
Below is our list of additional services:
We're a nationwide safety surfacing company. Click below to find our closest contractor near you
We at USA Safety Surfacing Experts offer the best safety surfacing services throughout the state of Florida. Below are the list of Florida cities we service: