#1 Playground Safety Surfacing Services in Sebring, Florida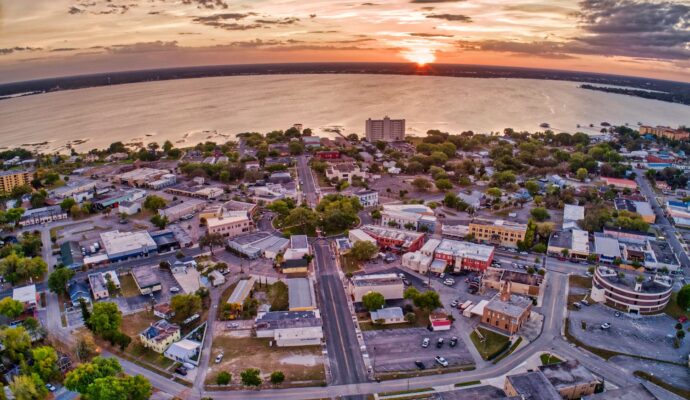 USA Safety Surfacing Experts is a company you want to have your safety surfacing done. Our team is experienced and qualified to work with rubber and all materials. Also, we use only the highest quality ones to guarantee a clean surface. This comes along with our amazing installation and full service. This is why we highly recommend relying on us.
We will work around your needs and make sure you don't have to worry about a thing. For this, you only need to call our team, and we will be there in no time.
Before you do so, this is what you should know about this service. Safety surfacing is a process where a material is put under and around the equipment present in the play area. It's basically installed over the ground to comfort the kids and reduce the fall impact. However, it can also be installed in more spaces. This includes schools, parks, and more.
If you're worried about the price, it isn't expensive. When asking about it, the basic answer to this is that there is no defined value for the cost of safety surfacing. This is so because the investment in surfacing can vary from one project to another and on different factors such as:
ADA Accessibility Requirements.

Critical Fall Height.

Type of Subfloor.

Type of Surfacing.

Size of Playground Structure and Measurements.
All materials change in price. Thus, you have to request a quote for specific options.
You Need to Care About These Aspects
The critical fall height is a top factor to consider. Put simply. It is a measurement that is defined as the vertical distance between a designated play surface and the surfacing. This acts as protection beneath it. This height is essential in determining the thickness or impact attenuation that a play surface must possess, as defined in ASTM F-1292.
The way it works is simple, the higher the height of the fall, the thicker the surfacing will need to be. This works because it needs to absorb the fall impact and provide adequate cushioning. The additional thickness of surfacing material needed is factored into the project's total cost. You need a budget for this reason.
Our company and experts will be happy to help with a quote. This will include all the details and what you need to comply with.
How Our Company Helps You
You can access any of these services below:
Poured-in-place rubber
It is a system with two layers. The bottom layer is recycled rubber, and the top layer is bonded rubber granules that provide ½ thick wear layer. It's commonly used in playgrounds, parks, and even residential areas. The idea is to have the bottom layer for protection and the top layer to protect the previous one.
Rubber tiles
They are beneficial as they provide a smooth surface once installed. You get an interlocking surface that works well for indoor spaces the most.
Synthetic turf
You get a comfortable and identical surface to natural turf. However, you must ensure you're working with the right materials and the best quality. We work with the right options and guarantee the best result.
Synthetic grass
Unlike the previous option, this is more for landscaping. Meanwhile, synthetic turf is for areas with high traffic or sports fields. However the materials used are the same, but the blades' designs vary.
EPDM rubber
This rubber is one of the most durable and accessible surfacing solutions. It is flexible and the thickness just goes well with everything.
Bonded rubber
It is a seamless and attractive surface that uses clean, shredded rubber recycled from tires. It is a single layer and offers great support at an affordable price.
Bonded rubber mulch
This rubber mulch is made from clean, recycled rubber tires and sold in various colors. You get to imitate wood mulch but without all the issues that come with it.
Why Our Company Is the Right Option for Safety Surfacing
USA Safety Surfacing Experts is a company that works for you and with you. Our team is a renowned group with lots of experience that provides genuine and reliable services. When you work with us, you're guaranteed to access all of the things below:
Experienced workforce: Our team of experts has been working in the field of safety surfacing for over a decade. You can rest assured they know what they are doing and what needs to be done.
Cost-effective:Our prices are basic. You will access amazing rates and get all the good experiences without spending a fortune.
Designs:you can access the variety of surfaces we have. It is about helping you choose the right material and design.
Huge variety of services: Whether it's EPDM rubber, bonded rubber, PIP rubber, bonded rubber mulch or synthetic grass, we can help you with all of them. We will be more than happy to comply with your request.
Contact us for a free estimate today for any of our services.
Below is our list of additional services:
We're a nationwide safety surfacing company. Click below to find our closest contractor near you
We at USA Safety Surfacing Experts offer the best safety surfacing services throughout the state of Florida. Below are the list of Florida cities we service: