Washington's Best Playground Safety Surfacing Company

Our main purpose includes a desire to market "green" goods to businesses and customers wherever we can. Surfaces that are built from natural, repurposed, or recycled materials are not only more practical but also less costly. To begin with, by using environmentally friendly materials such as natural and recycled rubber, we help reduce non-biodegradable rubber waste in the atmosphere. Every year, approximately 245 million tires are discarded in the United States. Our additives contribute to a reduction in the number of tires that end up in landfills. Second, since recycled products are less expensive than non-recycled alternatives, consumers profit directly from them. This has been a defining feature of our business, and it has served us well over the years. It is, in some ways, a source of pride for us. Customers prefer recycled materials, such as our interlocking rubber floor tiles, because they offer excellent safety and longevity at a low cost.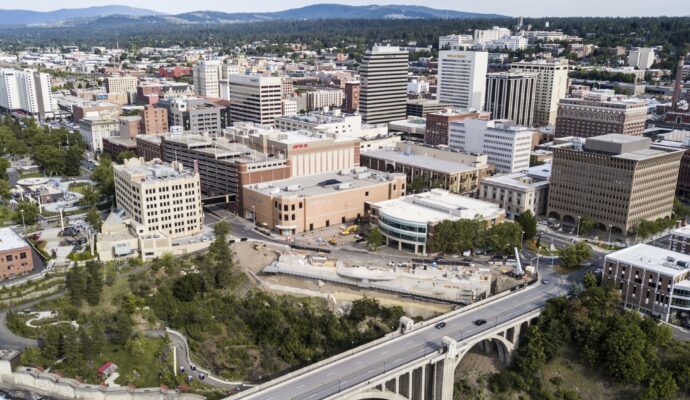 Safety Surfacing Services Seattle (WA)
---
With the assistance of our team, you can build a stunning new playground or upgrade an existing one. Using safety surfacing to keep the playground protected. Our products have all been approved and checked for playground use, and we are completely licensed and insured. Call us today for a free estimate. Look no further than our company if you need a range of safety surfacing options. Rubber surfacing is one of our low-cost fill solutions. Our fill options, rubber mulch surfacing, and rubber safety tiles all come in a variety of colors. Call us today to see some of the safety surfaces we've developed. Using certified safety surfacing products from our company to protect your playground. We have factory-trained and accredited installation services at Best USA Safety Surfacing Experts in Washington (WA). We will help you with every stage of the project, beginning with the design.
Poured-In-Place Rubber Spokane (WA)
---
The ability to customize the design of the top wear layer is one of the many reasons why our poured-in-place playground safety surface is so common. You can customize your playground surface by choosing from a variety of colors. Our poured-in-place playground floor can be customized with school colors, emblems, hopscotch, foursquare, and a host of other immersive designs and learning activities. In addition, we will build shapes, hills, and mounds to create a visually pleasing and immersive environment that complements the overall playground theme. Over hardwood, slate, laminated, or carpet, are all popular flooring choices in most areas, rubber flooring is the most protective and robust alternative. However, all of the rubber flooring options mentioned are vulnerable to harm from physical objects or environmental factors such as moisture and direct sunlight. The "fall zone," also known as the playground safety surface area, is transformed into a long-lasting, soft, thick, sturdy, and shock-absorbing surface that forms a padded foundation that allows children to play safely while preventing falls.
Bonded Rubber Tacoma (WA)
Bonded rubber is another common form of rubberized playground surfacing. This defense flooring can be used all year and has a much cleaner look than grass mats since it is laid on the original grass; it is ideal for those who have a wet grass play area during the rainy season. This form of surface is significantly less expensive than installing full wet pour EPDM rubber, and it prevents children from slipping and injuring themselves on playground equipment. Send us an email if you would like to learn more about outdoor surfacing. Soft play surfacing in nurseries and schools may protect children from injury if they fall or trip. Rubber bark chippings are bound together with PU polymer to make this playground flooring durable and porous, allowing water to drain and making it slip-resistant and suitable for all weather conditions.
Rubber Tiles Vancouver (WA)
Rubber flooring tiles have a wide range of uses. Rubber flooring tiles are very adaptable and can be used in a variety of applications. Rubber tile floors are made of long-lasting materials with a resilient and elastomeric texture. Rubber flooring tiles are particularly ideal for adults and children walking or playing in public areas such as playgrounds because of their durability. Rubber tiles are available in a wide range of colors and patterns, making them suitable for almost any floor covering use. Thicker mats, for example, are needed in commercial gyms and indoor exercise spaces, especially in weight rooms. Rubber tiles are a long-lasting floor covering that can be mounted almost anywhere and offers a safe surfacing choice. Rubber tile floors, which are available in a variety of colors, will also be a perfect thematic complement to your shop or showroom. Rubber flooring tiles are ideal for gyms, retail showrooms, and children's play areas.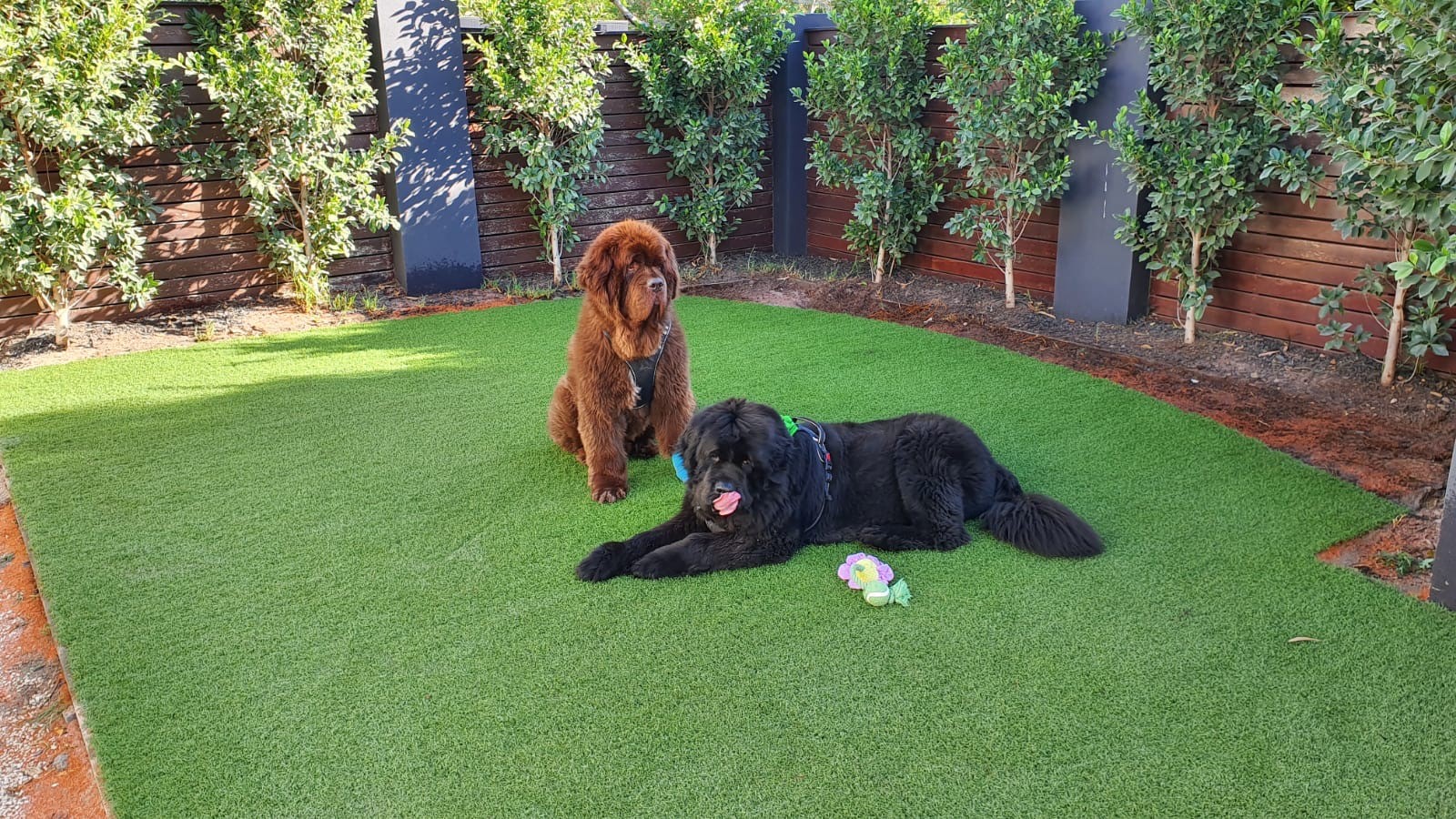 Synthetic Grass Bellevue (WA)
---
Businesses, schools, cities, and residents have cited advantages such as all-weather resistance, lower long-term costs, and improved public access as reasons for preferring artificial grass over natural grass. Residents have also lauded artificial grass for its environmental advantages, as it does not require pesticides, fertilizer, herbicides, or mowing. A property owner's best long-term landscaping investment is one of our high-quality synthetic grass systems. Look to Best USA Safety Surfacing Experts in Washington (WA), a recognized market pioneer in artificial surfacing, for the next wave of artificial grass for commercial or residential landscape uses.
Synthetic Turf Kent (WA)
---
Our synthetic turf has become a common surfacing solution for a variety of applications in dense urban environments due to its ability to be built on rooftops, over asphalt, concrete, and crushed stone for both indoor and outdoor applications. To incorporate more green space into their projects, landscape designers incorporate grass into several walkways, courtyards, and other areas, in addition to rooftop gardens and lawns. Synthetic turf is a long-lasting, low-cost investment that can be used in a variety of public and private sports and training facilities. Playgrounds, soccer fields, lacrosse fields, putting greens, driving ranges, multi-purpose fields, and batting cages are just a few of the uses for outdoor turf.
Bonded Rubber Mulch Everett (WA)
---
Rubber mulch is non-toxic, making it suitable for use in areas where children and pets are present. Rubber mulch is a suitable loose-fill surfacing medium for use on commercial playgrounds, according to a Consumer Product Safety Commission (CPSC) playground safety surfacing guideline.
EPDM Rubber Renton (WA)
---
EPDM is highly resistant to moisture material that can be used in both fresh and saltwater applications. When exposed to moisture, it resists permeation and degradation. EPDM is a popular choice for outdoor applications because it does not absorb liquids and is resistant to UV rays, ozone, and oxidation. An EPDM rubber playground's top-wearing course layer is made of a 1-4mm EPDM rubber crumb mixed with a polyurethane resin and lies on top of the base shock pad plate. EPDM rubberized crumbs are available in a variety of colors, including red, green, blue, purple, and pink. This gives you complete control over the entire project and the final look of your rubberized play area; however, since colored EPDM is more expensive, you might want to use black paint and add colorful wet pour graphics to make it more fun if used over a wide area.
Below is our list of additional services:
We're a nationwide safety surfacing company. Click below to find our closest contractor near you
We at USA Safety Surfacing Experts offer the best safety surfacing services throughout the state of Florida. Below are the list of Florida cities we service: