#1 Playground Safety Surfacing Services in Fort Lauderdale, Florida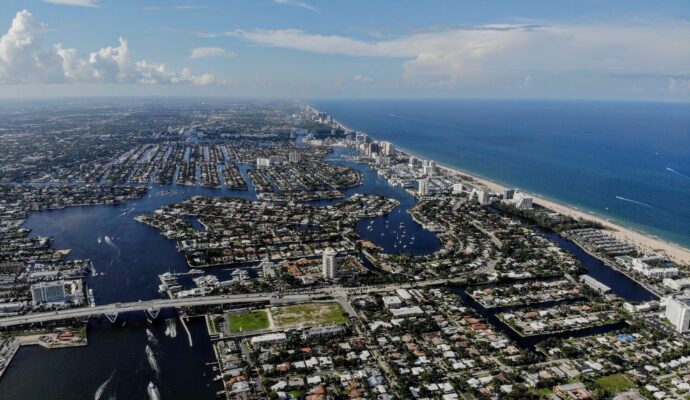 Having the best place for children, adults, or anyone that will recreate requires the right surface. This is why you must prioritize working with safety surfacing installers that can provide you with the best solutions. The goal is to ensure you have a safe surface that reduces impact and prevents falls from being serious. This is quite required in playgrounds and sports fields. However, there are many considerations, including:
High-quality materials need to be used for manufacturing the surfaces and their pieces.

Quality installations that will do justice to the materials and provide the desired result. Otherwise, the result will be poor and the opposite of what is needed.
Out of the factors, the quality of materials tends to be the most important factor to consider. This is to achieve an outstanding result and have a safe, safety surface. However, the quality of the installation will determine 50% of the durability and longevity. Thus, both play important roles in the process.
Our company, USA Safety Surfacing Experts, can offer both elements and guarantee the surface is safe. The one you get installed in your space will be the best for appearance and functionality.
Each one of our surfaces is meant to be safe before anything else. We understand aesthetics are also crucial for most people. However, we will have them as the second priority. Therefore, expect each one of our alternatives available to fit certain standards in appearance but mostly offers great support and safety.
Our company will work hard to determine what is the best surface for your space. We need to make sure you have everything in mind and help you choose the right material. Not all materials are right, regardless of the space, after all.
We will start providing services by offering advice and recommendations on the best surface for the area. While doing so, we will have these considerations in mind:
Your budget for the project.

The appearance or design you want to obtain.

If it is an indoor or outdoor space.

The impact absorption level required for the activities to be performed or falls to prevent.

The type of material you prefer to use.

The whole purpose of the surface is beyond safety.

How you want to tackle the process.

The size of the space or existing surface.
Who Can Request Our Services?
If you need safety surfacing installation, you can reach out. Our list of services includes essential solutions. All of them meet the needs and projects of 90% of the residents in Fort Lauderdale. In fact, we want to increase this to 100%. Since we mention this percentage, it is natural to expect our services to be available for both residential and commercial clients.
We don't have limits either, and wherever you are, we will get there. Therefore, location is not a limit. We are aware of how much people need us in the city and nearby areas.
That being said, you can just contact us via email or phone. We will be there for you and provide the best for your space. Make sure to let us know how you want us to help.
What Services Can You Access?
We have a short list of eight services. However, they include everything you need for your space and project. We will focus on guiding you when choosing the one you truly need:
Installations, maintenance, repairs, providing materials, and all the aspects related to safety surfacing are here. We will work with you and ensure you don't have to worry about anything.
Although it is used for landscaping, it has great shock absorption and durability. It is often used for decorative purposes as well. Our team provides only high-quality options made of nylon and polyethylene. We provide installation for any type of space, and it has amazing support for all areas. We want you to also reduce costs in maintenance and the initial investment.
It is meant for sports fields or high-traffic spaces. It is quite the same as synthetic grass in materials but more durable and resistant. You get the best of both worlds with our help and the best materials for synthetic turf.
It is a favorite because it imitates traditional wood mulch. It also makes the surface more long-lasting and durable, plus exceptional impact absorption. The loose appearance is obtained without having to deal with the disadvantages that usually come with it. You will get the natural look without sacrificing anything but only winning more.
It is a top option we always recommend. This is because it is a unitary surface that dries quickly and provides outstanding drainage properties. It is also a porous surface compared to other rubber options.
Flexible, long-lasting, and durable. We always recommend it due to its versatility and durability. You get a surface that can last over two decades easily. Of course, this is thanks to our materials and the installation of our experts.
The two-layer surface offered by our company consists of a base and a wear layer. The first provides support and safety. The second one covers the first and protects it from external damage and weather conditions.
Geometric patterns in different colors are the natural appearance of this surface. It is often used in indoor spaces. However, we know the secret to make it efficient and useful outdoors. You only need to ask, and we will get it done.
All our services at USA Safety Surfacing Experts are available throughout the city and even the state. You can count on us by just calling or emailing our team. We would love to help you with every step and detail.
Below is our list of additional services:
We're a nationwide safety surfacing company. Click below to find our closest contractor near you
We at USA Safety Surfacing Experts offer the best safety surfacing services throughout the state of Florida. Below are the list of Florida cities we service: