FREE Quote from the USA Safety Surfacing Experts

USA Safety Surfacing Experts is a trusted provider of playground equipment design and construction. As an organization, our goal is to make our clients happy, by providing excellent quality services and products. When we work on our projects, we keep in mind the very reason you'd want our services. So if you're looking to buy a synthetic grass surface for your kid's play area, we think of everything that will make your children happy. Or whether it's for a commercial property, we will provide high-quality surfaces that will suit any work environment. When it comes to total value, creativity, and efficiency, our playground equipment is unrivaled in the market. We have a variety of options when it comes to safety surfacing. Colorful PIP rubberized surfacing, interlocking playground bricks, playground sand, engineered wood fiber, rubber nuggets, and shredded rubber are just a few of the options.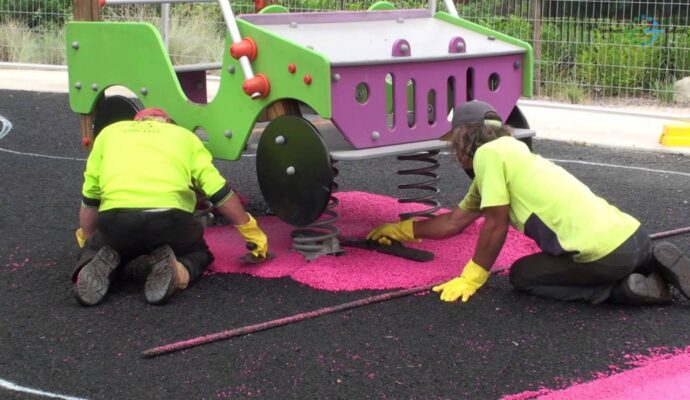 Quality Safety Surfacing
Our poured-in-place rubber playground surfacing is durable, low-maintenance, and costs less than other alternatives. USA Safety Surfacing Experts has completed poured-in-place rubber installations all over the US! We only use the highest-quality EPDM granules, and our binders are designed to withstand UV damage and strong weather, making them suitable to endure any type of season.
When it comes to designing a playground, our solutions encourage designers and architects to push the boundaries of their creativity. Because of the variety of surface structures available, they may take into account factors such as meaning, topography, neighborhood needs, and aesthetic appeal. Each of the products can also withstand the rigors of heavy outdoor usage, including UV ray damage. We sell prefabricated rubber playground tiles, which are an excellent alternative to poured rubber flooring for playgrounds, pool decks, and other safety surfaces. Our tiles are long-lasting and simple to repair if one should become damaged.
We provide Synthetic Grass and more
Synthetic grass may be used as a surface for children's play areas in a variety of places, they're hypoallergenic and easy to scrub, making it suitable for kids' play areas because it is less dusty than natural grass and more prone to drops and minor injuries than carpet. It's also ideal for people with allergies when there's no need to think about grass spores or dust mites. Contact us today, to get in touch with one of our experts. Our synthetic grass has many benefits over natural turf fields. They can last for many years if well treated, and they save you money on a long-term basis, such as, are saving water, money on maintenance, and fertilizers.
At USA Safety Surfacing Experts, our bonded rubber mulch is a single-layer product made entirely of recycled rubber! Bonded rubber mulch will give your playground an aesthetically appealing and natural feel while also requiring less upkeep than a poured-in-place floor.
Contact us today
---
If you are searching for a surfacing option that is clean, beautiful, low-maintenance, and affordable for your local neighborhood playground, poured-in-place playground surfacing is a brilliant way to guarantee you that. Contact us at USA Safety Surfacing Experts right now for more information or if you're looking to install one of our quality products.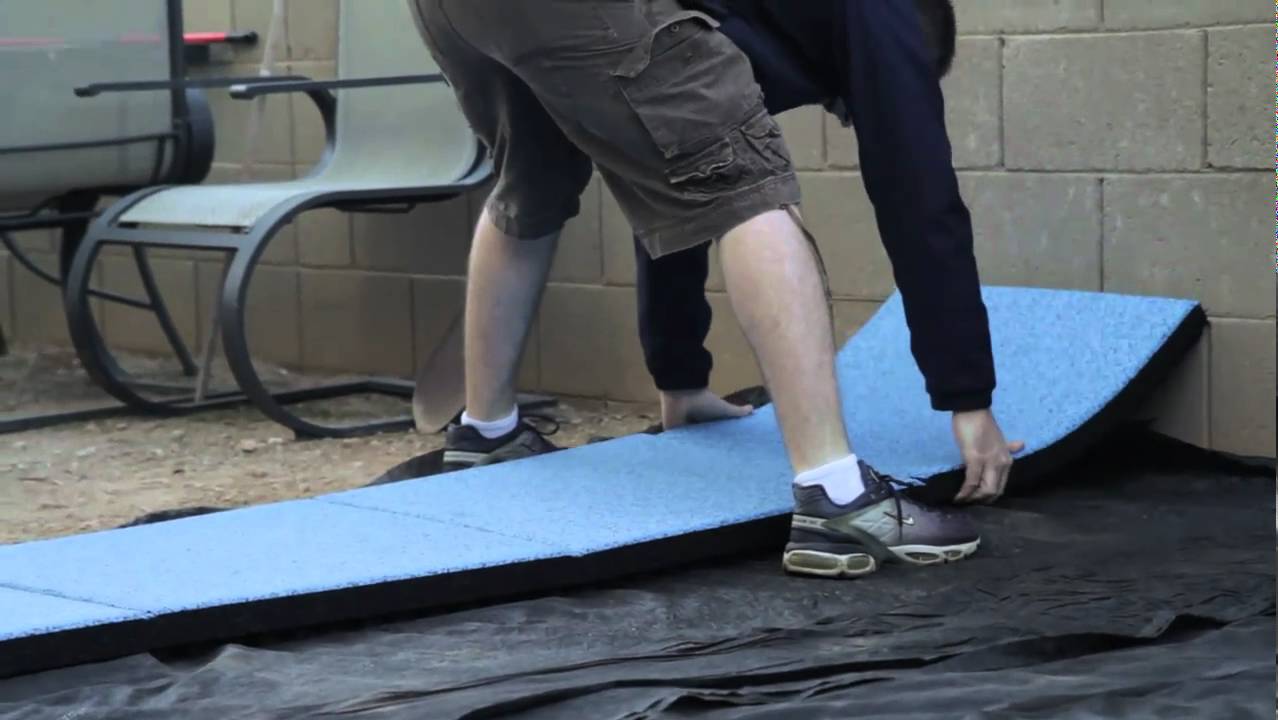 Below is our list of additional services:
We're a nationwide safety surfacing company. Click below to find our closest contractor near you
We at USA Safety Surfacing Experts offer the best safety surfacing services throughout the state of Florida. Below are the list of Florida cities we service: