#1 Playground Safety Surfacing Services in West Palm Beach, Florida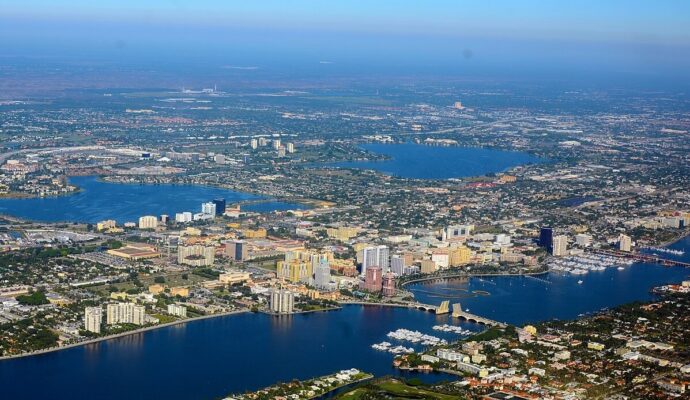 It would help if you were careful about whom you hire for safety surfacing installations. Most companies in West Plam Beach promise top results but few deliver. This is why: take the time to review the options. Make sure they offer quality materials and that the installation doesn't fall behind. Also, you will need guidance and recommendations in this process. Thus, you want people who can provide you with all the information needed.
For instance, not all safety surfacing options available in the market can provide the desired level of shock absorption. You will need to choose the one that is required in the space you have. This applies regardless of the area where they might be installed. This is mainly due to the quality of the materials used but the installation performed also plays an important role.
Again, take the time to deal with everything. Especially when considering new options, replacements, starting new projects, or just choosing new surfaces. You will need to think carefully and work around your process. This will save you time and money.
Among the options and factors to consider are longevity, durability, appearance, and price. They are the main influence during your choice of the surface itself.
To avoid worrying more than you should, contact USA Safety Surfacing Experts. We allow our clients to choose from 7 different types of surfaces that meet two specific standards:
High-quality materials.

Great impact absorption.
This means you will rest assured that the surface installed is what you need and also of the best possible quality in the market.
We will make sure you keep the aesthetics second when thinking about safety first. This includes considering the shock absorption properties.
You can contact us for any of these seven options for materials and surfacing:
Poured-In-Place Rubber
This surface works amazing if you have some weather conditions to consider. The surfacing alternative allows flexibility in the design since one layer is meant for protection and protection. In other words, it is a two-layers surface.
The base layer: provides the support and impact absorption you need for the surface. Unlike other options, it can be up to 10 inches thick. Everything depends on the installation.
The wear layer: protects the previous one from weather and any external element. It can also be customized in color, shape, and design.
It can be used in both indoor and outdoor spaces. You only need to adjust the thickness properly and based on the support needed.
Bonded Rubber
It is quite the opposite of the previous surface. This is a unitary surface, which brings more benefits like better drainage. It is also more porous.
If you have doubts about when to use it, we help you. Bonded rubber is used in areas where humidity and water are common. For playgrounds in West Palm Beach, you can use them without problems. Its appearance resembles wood mulch—not entirely. But you also have more options for designs.
Bonded Rubber Mulch
The specific appearance is completely similar to traditional wood mulch. This is why it is so popular; you get the same look and loose design. However, the impact absorption is much better. Also, the loose characteristic does not negatively influence playgrounds as pieces won't fall apart. You can still get the same colors and tones. Everything will be in our hands, so you get the perfect result.
Rubber Tiles
The geometric pattern is what drives most people to its use. However, it should be properly installed to get the most out of the process. You will need our team to customize the design and also bring all the benefits. Low maintenance, cheaper investment, and more. We will be there to get you all of them.
EPDM Rubber
It is one of the top options in our company, for many reasons, that is. Those include how flexible, long-lasting, and low maintenance it is. These are the characteristics that describe this type of rubber surface the most. It also adapts well to temperature changes, drains well, and can be used indoors and outdoors. You will get the most out of your investment with its versatility.
Synthetic Grass
It is a favorite to replace the natural one. This is because it lasts longer, requires less maintenance, and brings you more benefits. Some include more support and safety. We will use only top-quality materials if you decide to use them for your space.
Synthetic Turf
Like the previous option, it is used in the same areas as parks and schools. However, sports fields and places for high-impact activities are preferred. Synthetic turf is more resistant and allows for more activities.
We Are Here to Help You
Our USA Safety Surfacing Experts team wants to provide you with the best results. We will be there to support you during installations and maintenance.
All of the surfaces above along with the materials, will be handled by our team. With us, you won't have to worry about anything. Our team provides all the guidance, support, and hard work needed for the task.
We will help you with the installations in West Palm Beach regardless of the place. You can count on us and request our services today. We would love to help you with bonded rubber, synthetic turf, or any other material.
Allow us to be there and we shall deliver the best.
Below is our list of additional services:
We're a nationwide safety surfacing company. Click below to find our closest contractor near you
We at USA Safety Surfacing Experts offer the best safety surfacing services throughout the state of Florida. Below are the list of Florida cities we service: