#1 Playground Safety Surfacing Services in Palm Bay, Florida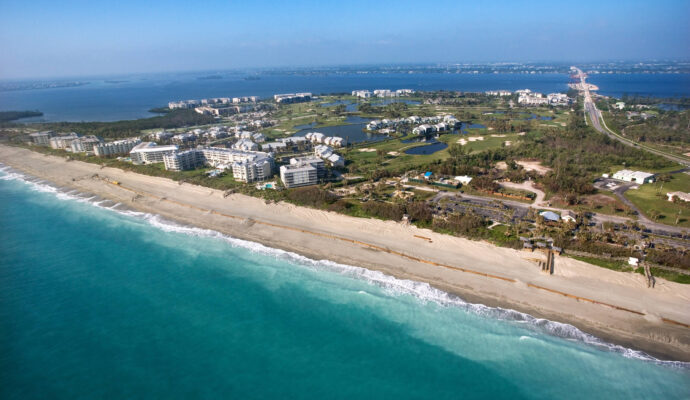 If you worry about your children, focus on proper safety surfacing services. Most of the companies available in Palm Bay won't be able to meet your needs. This is usually due to how they work and the materials they are using. Therefore, take the time to learn more about the people you decide to hire. If you need some help, here's some guidance on what problems you must avoid:
The company or professionals are unable to use high-quality materials for the types of surfaces offered. Many of them decide not to use them.

The quality of the installation is poor. It ends up influencing your surface's quality.
For reliable services, USA Safety Surfacing Experts is able to offer a wide variety of alternatives. We will make sure safety and aesthetics can be possible at the same time. When you contact us, we consider all the important aspects:
Your location and the weather conditions.

The size of the area where the installation is required.

If a specific design or appearance must be achieved.

Your budget for the project.

The level of impact absorption needed for the surface.
We will always help you with everything. Our professionals will start by assisting you in assessing the area. They will get to know your preferences and requirements and suggest a type of surface based on them.
Our Services in Palm Bay
You can find all the required services for safety surfacing. This includes installation and several options for surfacing:
– Safety Surfacing.
We know how to work with both indoor and outdoor spaces. And although we will provide recommendations based on the area. We will do our best to follow your preferences.
During this process, safety is our main priority. All our surfaces can provide a great level of shock absorption for falls and common accidents that tend to occur in playgrounds. We want to make sure you're not missing a detail.
We have several teams ready to help you. For this, you only need to call or email us for more information.
– Poured-In-Place Rubber.
This is probably one of the most popular surfaces. This two-layers surface provides extra support and impact absorption for playgrounds. It is low maintenance and saves you time.
The way these surface works is with one layer that is a base one that provides the safety aspect to the entire surface. The second layer, the 'wear' one, protects the base layer from any damage. This layer provides the appearance and design. It is not limited to only a few colors; several patterns and styles can be accomplished.
You can use them in different spaces and playgrounds. It is all about working with the right options.
– Bonded Rubber.
Out of all the options, this is the one we often recommend. It is the most popular unitary surface available in our company that dries quicker than others. It has a great drainage feature and is extremely porous.
It is often installed in playgrounds and pool areas. This option is installed, and due to its popularity in Palm Bay, it is not weird for us to work on its installation.
For more details, it is all about the beauty and the impact absorption it offers. Just make sure you get the right installation with us.
– Rubber Tiles.
Most of the tiles are often installed indoors. Although they can be installed outdoors, our team highly recommends being used indoors. Otherwise, they can last less based on the weather in the area.
Our team usually installs them in residential and commercial gyms. They are usually the first areas where they are installed. The tiles can last long in this way and offer great support and comfort.
You can have us deal with the durability and longevity features.
– EPDM Rubber.
We highly recommend this surface or material for all playgrounds. It is the most flexible and long-lasting surface and gets you to value for your money. It can last up to 5 decades with very low maintenance. Its flexibility provides great impact absorption for any space and area. Besides flooring, it can be installed on other existing surfaces.
– Bonded Rubber Mulch.
This unitary surface can easily imitate wood mulch for more support and offer a safer result. This is not only for the impact absorption property but also since the loose appearance will not be an issue. All the pieces will not get into people's eyes. Also, the colors that are focused on natural and earthy ones can create a normal but outstanding design.
With us, you will be able to get customized results. Our professionals are able to combine the different colors and install them not only in parks but in any space you need to.
– Synthetic Grass.
It is the most affordable and long-lasting option to substitute natural grass. It is even better. It also provides shock absorption due to the benefit of not needing watering or high maintenance. It is more popular than real grass itself.
To ensure quality, we use high-quality materials like nylon and polyethylene. This will guarantee over 20 years of use without issues.
– Synthetic Turf.
Over synthetic grass, you want artificial turf for a high volume of foot traffic areas. It offers more support and impact absorption than the previous one due to its solid and tough surface. This makes it more suitable for sports centers, fields, and playgrounds and has a more functional purpose.
Make sure to call our team at USA Safety Surfacing Experts for any of the previous services. You will get the best support and assistance for safety surfacing services. We are here waiting to know more about your project.
Below is our list of additional services:
We're a nationwide safety surfacing company. Click below to find our closest contractor near you
We at USA Safety Surfacing Experts offer the best safety surfacing services throughout the state of Florida. Below are the list of Florida cities we service: