Playground Safety Surfacing by USA Safety Surfacing Experts

A playground is a fundamental part of childhood, and also children can learn critical values such as brotherhood and inclusivity. A playground also provides a learning space where children learn to fall and rise. As long as their safety is ensured, a playground counts as standard and essential for their growing years. Reach out to USA Safety Surfacing Experts,and they will advise you on several factors which will help you choose a safe playground. Meanwhile, it would be best to consider some of the factors before installing a Playground Safety Surfacing.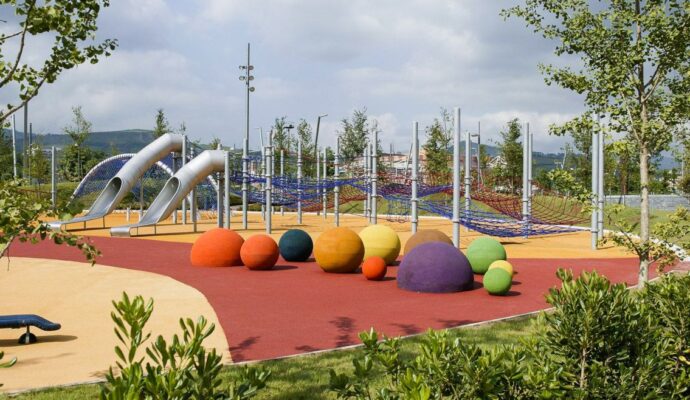 Playgrounds are the best place where kids and even adults can spend their leisure time. However, without proper safety, the playground surface can prove to be quite risky. It's because if kids fall on the hard surface or ground while playing, the ground transfers the impact to the body, causing more damage. This is why playground safety surfacing is important. It's an effective process that can help your kids stay safe while playing. A protective material is laid on the hard ground in the playground surfacing, which acts as the barrier between the hard ground and the body falling over it.
This barrier is usually a shock-absorbing material that is soft to walk on. It absorbs the most impact of the fall and reduces the fall impact to a minimum. USA Safety Surfacing Experts is one of the top safety surfacing companies that can help you with playground safety surfacing. Contact us now to book an appointment.
How can safety surfacing material offer protection?
When the material is laid on the surface, it acts as a cushion to anyone who falls over the ground. This way, the impact is reduced, and so is the extent of the injury.
Safety surfacing materials
You should always opt for the right safety surfacing material. The right safety surfacing materials can significantly improve the protection offered. Here are some safety surfacing materials that are effective for playground safety:
---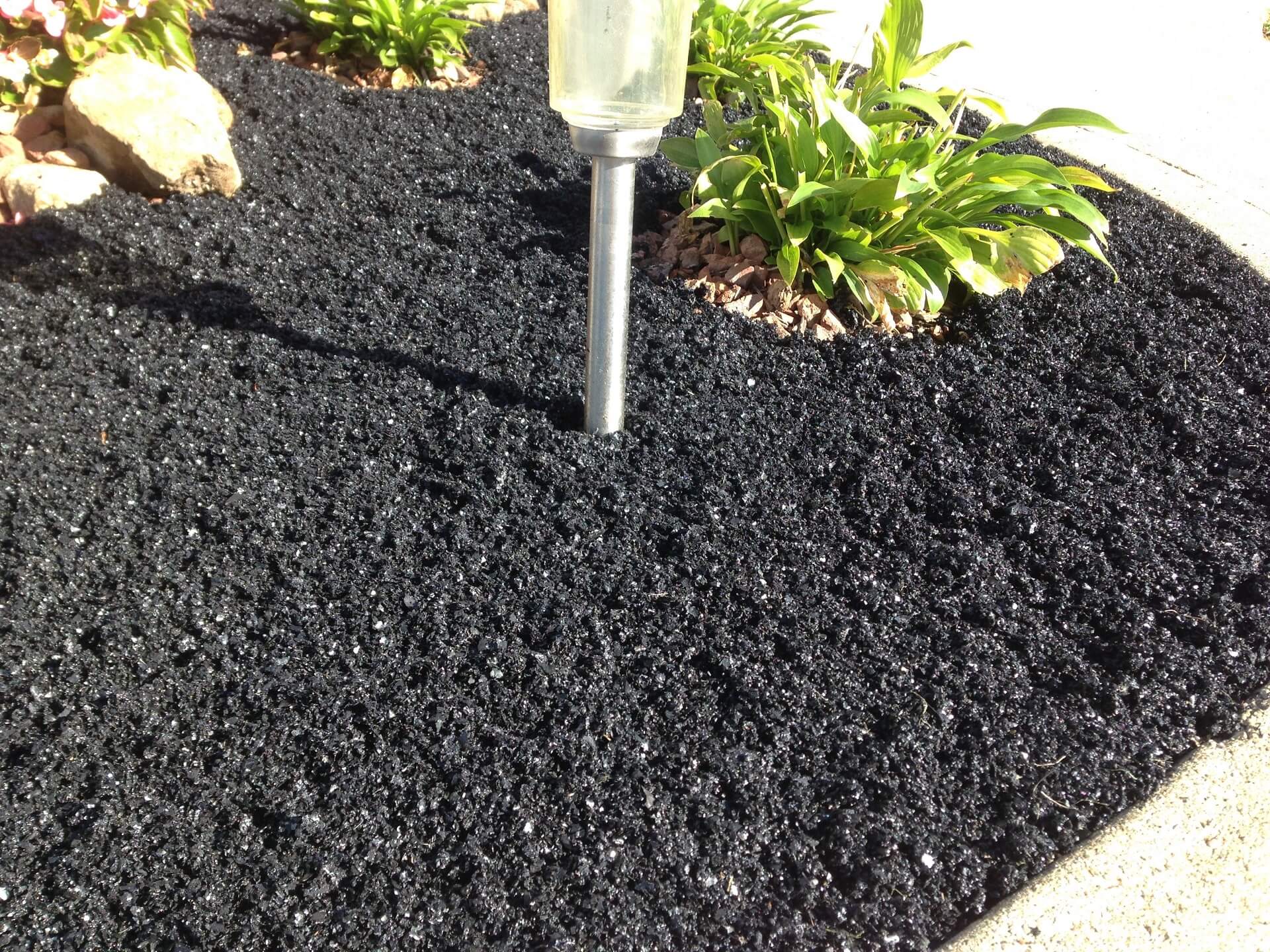 Bonded Rubber Mulch
Bonded rubber mulch is made from shredded rubber and looks quite like wood or asphalt mulch. However, as wood and asphalt mulch displace from its original position, it needs replenishment. It's the reason bonded rubber mulch is preferred in high-traffic regions such as playgrounds.
Bonded rubber mulch is bound by a strong binding agent which keeps it from displacing. It acts as a good shock absorber and offers decent protection to kids and probably anyone walking over the ground. It is available in different colors, which further makes it attractive to look at.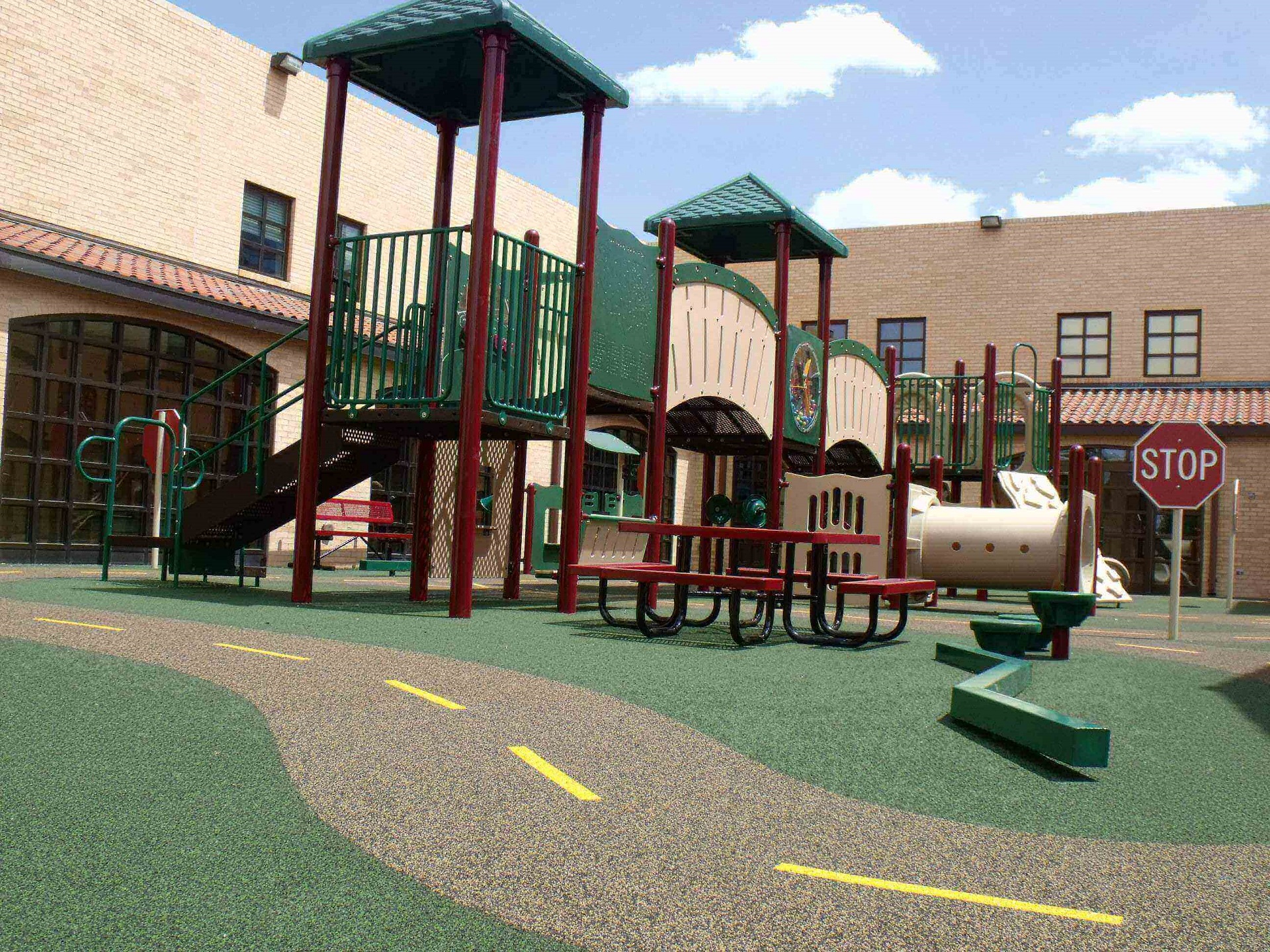 Poured-In-Place Rubber
PIP rubber is another reliable safety surfacing material suited for playgrounds. Its made from recycled and synthetic rubber and is completely environmentally friendly. As the name tells, it is simply poured over the playground and hand-trawled for a smooth finish.
PIP rubber is soft to walk on, looks beautiful, and offers amazing shock absorption. It means it's completely safe for kids who tend to fall every few minutes. With PIP rubber, you can create bright patterns, which kids often love at playgrounds.
Contact USA Safety Surfacing Experts now!
---
When it comes to playground safety, one thing that matters more than the material is the installation. If you get the material installed from an inexperienced constrictor, it's highly likely that it won't offer any protection. It's the reason private, and public playground managers contact us.
Our safety surfacing experts have installed thousands of square feet of safety surfacing materials over playgrounds. We know how the process is effectively completed. Also, we're affordable and deliver the best results within the given time.
Below is our list of additional services:
We're a nationwide safety surfacing company. Click below to find our closest contractor near you
We at USA Safety Surfacing Experts offer the best safety surfacing services throughout the state of Florida. Below are the list of Florida cities we service: