#1 Playground Safety Surfacing Services in Brandon, Florida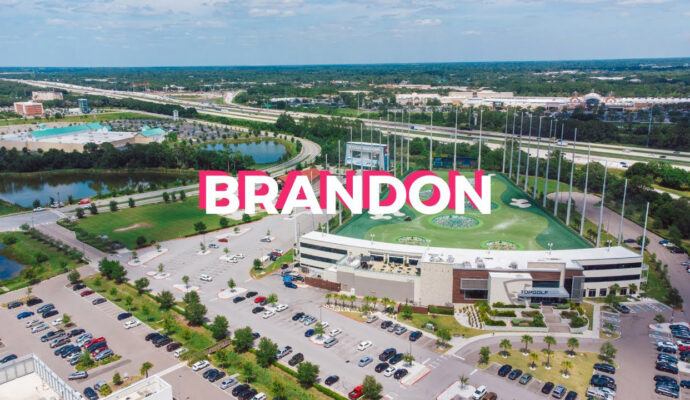 Working on your safety surfacing installation is key. That is if you want to ensure all children are safe in your playground. Adults and just people overall could also use the surface in other spaces. It is all about ensuring the area is safe, comfortable, and stunning. You will need qualified people who know how to work with the materials accordingly. Otherwise, you will end up with a poor installation and result.
For playgrounds, the service is even more crucial. This is because children are often careless and frequently fall on the ground. In order to ensure the safety of playgrounds, safety surfacing is a must. It is also considered in schools and parks for the same reason. However, the different types of surfaces will play a role in all this.  
USA Safety Surfacing Experts can help you with every step of this process. We are a top company that provides safety surfacing services across Florida. You can find us in Brandon, but we are also based in other cities and areas. You will have our experts and qualified personnel wherever you are.
What Does Safety Surfacing Mean?
It is simple. Safety surfacing is the process where a protective layer of protective material is installed over the existing flooring. The material used for it is often rubber or synthetic grass and turf. Those offer great balance and support, and you also get the comfort and aesthetics needed.
The whole purpose is safety. It serves as a means to protect your child when they fall while playing from a certain height. It is versatile and can also be used for decorative purposes in houses, offices, and other places. They come with many additional benefits, which make them a desirable choice. You can use it in more spaces based on your chosen surface and material.
Do You Need Safety Surfacing for Your Space?
---
If you want to comply with all these requirements or get these benefits, then yes:
Safe
With the extra grip offered by safety surfacing, the chances of falling, slipping, and injuring oneself are greatly reduced. Someone could fall or strip. Still, the injuries won't be serious, thanks to the surface's support. Moreover, it does not emit harmful chemicals that can cause damage or irritate the skin. This is why it is preferred for children or just anyone.
Low maintenance and long-lasting
The safety surfacing materials are practically free of maintenance. You won't have to water synthetic grass or turf all the time. rubber is also quite easy to clean, and each surface doesn't require much attention.
What Safety Surfaces Can We Install?
---
Poured-in-place rubber
Poured-in-place rubber surfacing, also called the PIP, is widely used nowadays. The main places where it is installed include:
Schools

Parks 

Daycare center
The raw material used for making this consists of SBR (Styrene-butadiene rubber) and a wear coat of EPDM (ethylene propylene diene monomer). The final result is quite durable. You also get the two-layered system for more support and protection.
Synthetic grass
The synthetic grass used these days is nicely blended with high-quality fibers. It is made so the entire surface lasts decades without watering it. You don't have to worry about any maintenance and it pays off for your landscaping.
Bonded rubber mulch
It is a unique combination of processed rubber granules designed to protect children from falling on the ground. You can imitate the design of wood mulch. However, it is even better as you have more safety, and loose pieces won't be an issue. Unlike wood mulch, bonded rubber mulch is not subjected to decomposition and compression. Hence it is a good choice to make for homes, playgrounds, or parks.
Rubber tiles
The rubber floor tiles offered by us are everything you need. Flexible, versatile, durable, and long-lasting. Thanks to our attention and support, they can also be used outdoors and indoors.
Bonded rubber
Bonded rubber is a layer we love using. It is a highly accessible, attractive, and seamless surface available for parks and playgrounds. They are porous and allow water to percolate. Thus, there is no issue of water clogging that arises. It occurs in a variety of colors that are essential for making the area aesthetically pleasing.
EPDM rubber
EPDM stands for ethylene propylene diene monomer. This surface is a bit more expensive than the rest, but that is because of the performance. It can last for over two decades and is quite flexible for any type of space.
Synthetic turf
In the area of sports, surface turf is commonly used. You can use the same one made of nylon and polyethylene. The best aspect is that it offers more durability and support compared to the real thing.
Why Choose USA Safety Surfacing Experts?
Our company is always here to take on any challenge. We want to make sure you have the perfect surfaces for all your spaces. Some that are safe, durable, and stunning.
We have a team of professional safety surfacing experts who have impressive experience. Our team helps individuals select the best kind of safety surfacing material according to their requirements. Also, we only use safe, environment-friendly, and ADA-approved products which come with a warranty.
Contact USA Safety Surfacing Experts today to have your free estimate!
Below is our list of additional services:
We're a nationwide safety surfacing company. Click below to find our closest contractor near you
We at USA Safety Surfacing Experts offer the best safety surfacing services throughout the state of Florida. Below are the list of Florida cities we service: