#1 Playground Safety Surfacing Services in Boca Raton, Florida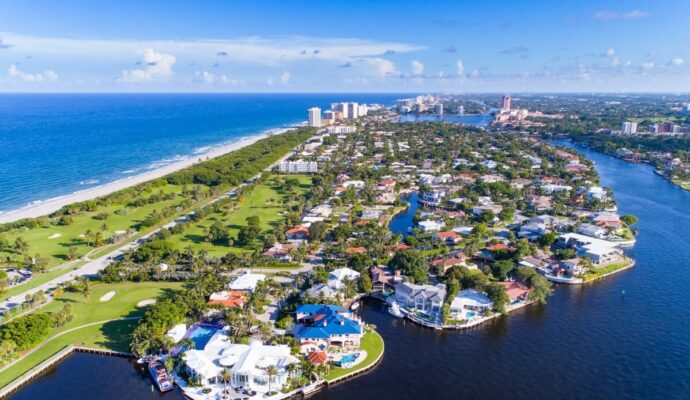 Guaranteeing children and all users are safe in your playground or fields is crucial. Otherwise, people won't come back, and injuries aren't something you want for them, either. However, safety surfacing services to prevent them are hard to find. Most companies in Boca Raton just care about the money they get, not about providing proper services. Our team at USA Safety Surfacing Experts is different. We care about you and what needs to be done.
Although materials can be expensive, we only use top-quality ones. Still, you get affordable rates for all types of surfaces and rubber options.
This is why you need to find us to get the best services in the city and state. We will be there for you and deliver the top materials and installations you need.
Our company and team understand the importance of having a quality safety surface that provides long-term shock absorption and support. After all, long-term results and stability are required for everyone to enjoy. We work with quality materials for each option in our company.
Among the materials, rubber is the main one we use for our surfacing alternatives due to its impact absorption properties. Also, because of the designs that can be achieved and the durability and longevity, it offers. It doesn't matter what presentation it comes to or what we're using.
The best part about using it is that rubber is 100% recycled. This makes it affordable, and a great option for low maintenance and reduces expenses around repairs or replacements.
Other options available are made of nylon and polyethylene, which offer durability and longevity of up to 20 years or more. However, they are for synthetic turf and grass only. This is why it isn't always used depending on the space.
For more information about our team, you can have our work on these surfaces and materials:
Our team works with a wide variety of surfaces. For Boca Raton, the most popular one is this two-layers surface. PIP rubber is the first rubber surface we started to offer over a decade ago. The base one is the layer that provides support and impact absorption. Then, the wear layer that protects the previous one from any damage and sets the final appearance and design.
Compared to the previous one, this unitary surface is less expensive and offers great support. Its drainage and porous properties allow it to be installed in both outdoor and indoor spaces. This is possible without you worrying about longevity and durability.
Its appearance imitates the wood mulch and is even better than its longevity and durability. This is why most people choose it over the real one. It is quite traditional and very requested in the state. You get the best of everything with it.
This is the versatile option we offer in Boca Raton. It is a durable and long-lasting surface available in our company. We highly recommend it for areas where temperature changes are common, or an extra durable surface is required. Playgrounds and sports fields are the favorites for this material.
Rubber tiles are quite popular because of the geometric pattern that characterizes the surface. They are quite common in gyms and indoor spaces. It is suitable for outdoor areas but can underperform due to the climate. We work hard to prevent them from wearing out easily.
The quality of its shock absorption properties and design are outstanding for specific spaces and also remain with our installation.
This option is made of nylon and polyethylene. It is identical to the natural one, and you even get a better surface. It offers durability and longevity. Low maintenance is also possible.
Similar to the previous surface due to the materials used, but used for most high-impact activities and spaces. You will get the best for low maintenance.
Safety Surfacing Services.
We cover everything: installations, maintenance, and repairs. We will make sure to take care of the surfaces and offer you the best solutions. You won't have to worry about anything.
How to Access Our Safety Surfacing Services
We are offering services to everyone in Boca Raton. You only need to call or email us for the service and surface you need.
You can expect the best attention from us and all the top-quality surfaces. This is thanks to how we use the best materials and focus on delivering top installations. We will make sure you don't feel disappointed, and you will get the result you need.
We are always here for you. Boca Raton is a place where our rubber surfaces are quite popular, and we understand you are looking for both safety and aesthetics. Synthetic turf and grass are also top options for everyone.
The costs or prices include the installation and are divided per sq. ft. You are welcome to request a free quote using the form on our website without distinction of your location.
We would love to have you over. Keep in mind that our USA Safety Surfacing Experts team offers guidance and recommendations. We help you make the right choice and work with the installation and maintenance later.
Below is our list of additional services:
We're a nationwide safety surfacing company. Click below to find our closest contractor near you
We at USA Safety Surfacing Experts offer the best safety surfacing services throughout the state of Florida. Below are the list of Florida cities we service: