#1 Playground Safety Surfacing Services in Naples, Florida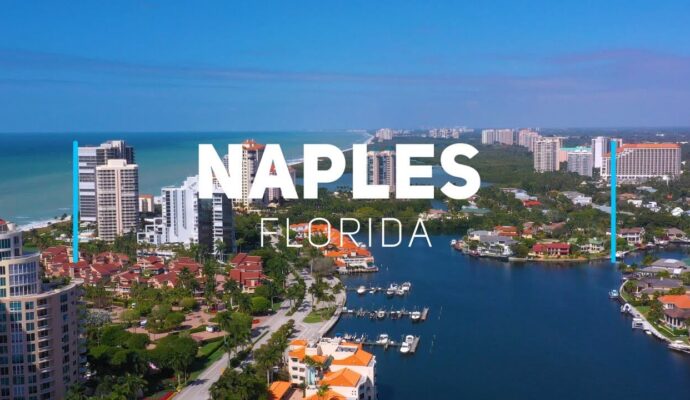 If you want a safety surface installation, you want to take the time to find the right people. The company you end up hiring usually needs to offer high-quality materials and great installations. For this, make sure to take the time to consider all the options in Naples.
At USA Safety Surfacing Experts, we want to be the solution to all your problems. We are a well-informed and experienced company with every surfacing alternative available. The previous aspects and requirements are considered when offering any of them to you. We are here to help, not to bring more problems your way.
This is why when you install a new surface or replace an existing one, we will make sure to be smooth and offer all the support you need.
Other factors will also be considered in this process. This includes climate, budget, preferences, design, and more. This will allow us to get you the perfect surface.
In our company, we already have long-lasting and durable surfaces available. Since all of them are made of high-quality materials, you won't have to worry about choosing a specific one. However, the previous factors can influence the final result. The main two aspects—materials and installation—are the ones to consider the most.
You won't have to worry about anything. We have quality surfaces, but we need to determine anything that could reduce their performance in the long term. With this in mind, can you have access to our services and assistance?
You can contact us if you are in Naples or any other area in the city and state. We will focus on providing you with all the support you need.
We are not limited by location since we are a nationwide company with over a decade of experience. We always aim to suit your needs and accommodate them as much as possible.
What services are available? You can request one based on the type of surface or material. You can also focus on the general solution you need from the list below:
Safety Surfacing Services
We can handle it all. This includes all the solutions related to installations, repairs, replacements, and assistance in choosing a new surface. Our team of experts will handle all needs that could arise from surfacing requirements.
We have been working with both outdoor and indoor spaces. This is why you can count on us for any need and area.
Regarding the quality of the surfaces, you can access them from our company; they are top-notch. We make sure to only work with quality materials, after all.
Our surfaces vary in the level of shock absorption offered. This is why you must know that not all of them are structured or installed similarly. This tells us why we will help you choose the one that suits this need and purpose the most before considering other requirements.
Bonded Rubber
This is the first service we started offering. The unitary surface will offer you everything for very low prices. You also get less maintenance to get done, and you won't have to worry about quality. Bonded rubber has it all.
We have installed it in over 100 different spaces. We make sure you have the right one in place with the specifications to ask for.
Bonded Rubber Mulch
This option is durable and long-lasting. It also helps to imitate the traditional and loose appearance of wood mulch. However, when it comes to support and impact absorption, it is better than the wood option. The reason lies in the material's quality; overall, the loose appearance will not be an issue.
Earthy and natural colors are also maintained, usually used in any space you want.
EPDM Rubber
Our company works with a wide range of rubber options. However, among them, EPDM is probably our favorite. It guarantees great durability and longevity. It can be a bit more expensive than the rest, but the long-term benefit is worth it.
Rubber Tiles
We highly recommend this option for indoor spaces. This is because the tiles perform better indoors than outdoors. However, we can help you if you have outdoor spaces to cover with it.
The geometric pattern of rubber tiles fits the aesthetic you want, while the rubber offers safety. Should you use it for any of the alternatives? Yes, but just keep in mind the possible results.
Poured-In-Place Rubber
This two-layer surface offers a layer that protects and the second one protects the first layer. This system ensures the surface ends up lasting way longer.
We install it perfectly and ensure you have everything in place.
Synthetic Grass
Real grass is one of the favorite features for most homeowners and commercial owners choose. For a very good reason, by the way. The grass doesn't need watering and the maintenance cost is quite low. It is also more durable and comfortable.
At USA Safety Surfacing Experts, we only use high-quality materials like nylon and polyethylene. This ensures the grass will be top-notch.
Synthetic Turf
Solid and tough is the final surface obtained with this synthetic option. You get great support for high-impact activities while synthetic grass is more for landscaping.
Just like synthetic grass, it is made of the previous two materials and reduces the expenses for its maintenance. You get the same benefits but for different purposes.
All our services are available in Naples and in the state of Florida. You can call or email us, and we will accommodate your needs.
Below is our list of additional services:
We're a nationwide safety surfacing company. Click below to find our closest contractor near you
We at USA Safety Surfacing Experts offer the best safety surfacing services throughout the state of Florida. Below are the list of Florida cities we service: