Maryland's Best Playground Safety Surfacing Company

Our expert team has years of experience and has been educated in the most modern techniques to install Safety Surfacing, which we combine with the most recent products available. Our team at Best USA Safety Surfacing Experts in Maryland (MD) has decades of collective experience in the rubber installation industry.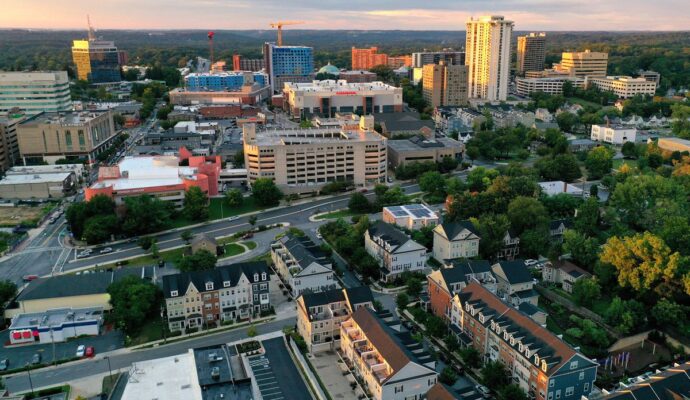 Safety Surfacing Services Baltimore (MD)
Mulch and turf are only two of the materials we use in our designs; each part serves a particular purpose. They are both visually appealing and long-lasting. The surfaces are sanitary, long-lasting, and durable. Our mulch is available in a variety of colors, giving each play area an organic and natural look. It is possible to color-match the commodity to existing or expected equipment. Our turf is appropriate for use in high-traffic areas such as playgrounds. All of our playground surfacings are designed to be durable, low-maintenance, and cost-effective. Our professional installers have completed projects, including rooftops, in Best USA Safety Surfacing Experts in Maryland (MD). We use high-quality EPDM granules, and our proprietary binders are designed to withstand UV damage and the elements, making them suitable for a wide range of weather and seasons.
Poured-In-Place Rubber Columbia (MD)
Our poured-in-place playground safety surface is the most robust and dependable product on the market. Our two-layer poured-in-place playground barrier surface is made of high-quality materials and our playground material is non-toxic and environmentally friendly, and it can be easily modified to suit any playground safety surface project's design, safety, and architectural requirements. Rubber flooring is a durable flooring solution that protects against a range of environmental and physical hazards. And our team provides the state of Maryland (MD), with high-quality rubber flooring that is always affordable. Our surfacing is versatile enough to be used in many settings, including playgrounds, entranceways, exercise fields, walking trails, and everywhere else, and it also offers a non-slip, soft, and appealing surface. While this surface was originally intended for playgrounds, its benefits have been recognized and it is now widely used in other fields.
Bonded Rubber Germantown (MD)
These surfaces are favored by playground safety tiles because they have a more level surface, as well as a variety of other advantages that vary depending on how the facility is used. Furthermore, outdoor recreational surfaces come in a range of colors, enabling you to precisely fit your bonded rubber to your playground. This flooring is ideal for those looking for low-cost rubber playground protective surfaces that emphasize children's protection while being durable enough to last for years due to its porous characteristics and non-slip properties. If you are interested in getting this slip-resistant protective surface installed at your local school, nursery, or kindergarten, please contact us straight away. We have a diverse portfolio of projects, and our team will gladly provide you with affordable pricing and case studies, as well as assist you in finding something within your budget.
Rubber Tiles Silver Spring (MD)
Others call these "pour-in-place rubber pads." In any case, the 100% post-consumer recycled materials are intended for playgrounds and other areas where fall height protection is an issue, and it can be built to meet ADA requirements. Learn more about the ADA-compliant safety surface flooring for which we have been employed. Rubber tile flooring is a long-lasting, clean, and stable flooring option that is suitable for gyms. Long-lasting floors are used in indoor climbing gyms and wellness gyms. Rubber is a durable flooring material that can handle the weight of dumbbells and lifting devices, as well as the effects of high-intensity workouts and weight loss classes. Rubber flooring tile padding will greatly improve the current surfaces of your commercial gym or home workout room.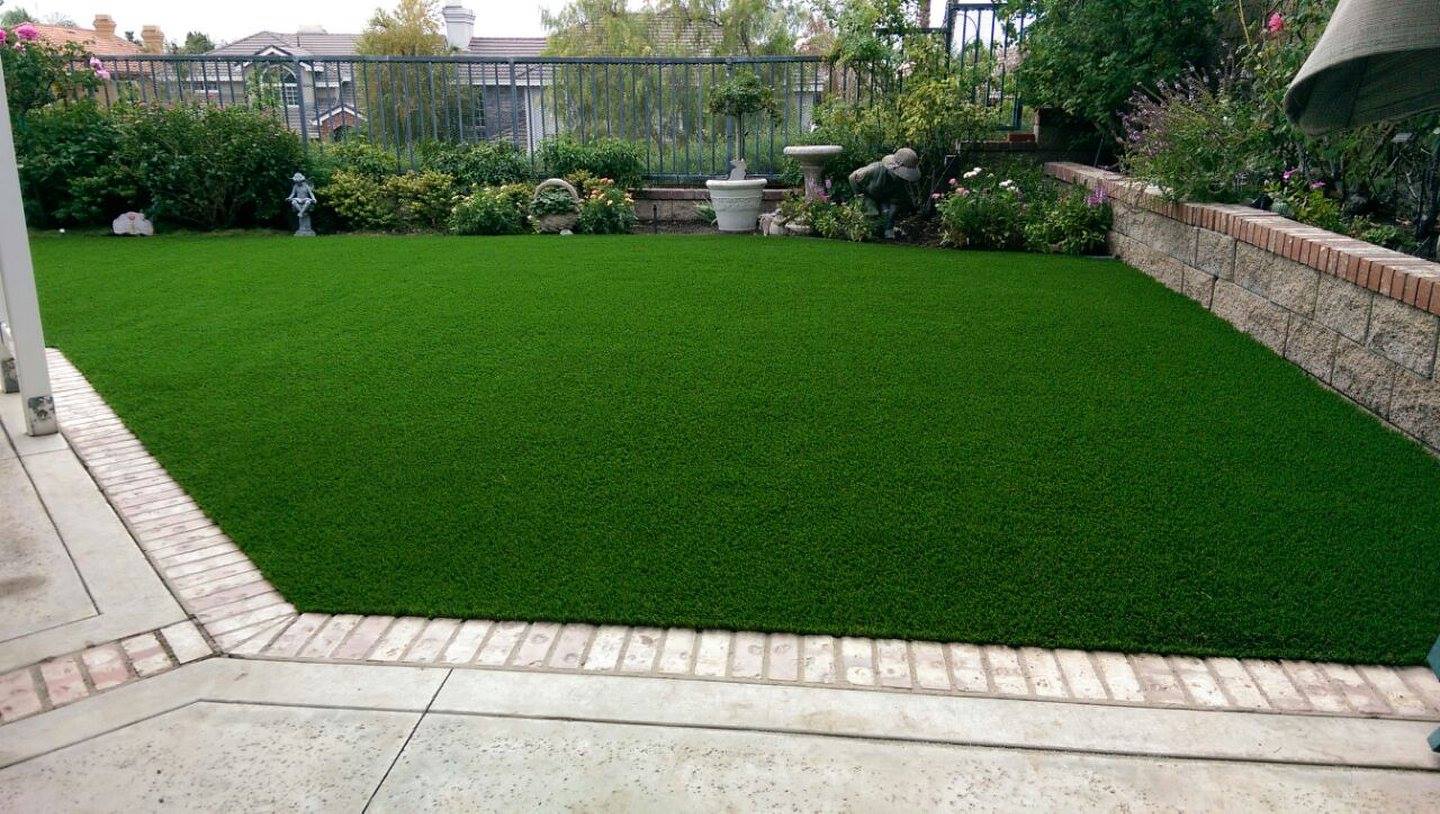 Synthetic Grass Waldorf (MD)
---
We have everything you need for stunning, low-maintenance landscaping, pet, or sports projects, from design to construction. Many of our artificial grass products have guaranteed longevity for decades, showing that they are designed to last. We employ a patented installation method that involves layering and mixing in-fill for optimal drainage, ensuring a long life in your state's harsh weather. Our company uses a remarkable new synthetic fiber that is made using an advanced polymer approach and lifts the artificial grass bar to new heights. From surface design to edge-to-edge quality creation, our talented team ensures that people's yards, parks, putting greens, sporting fields, or rooftop terraces remain breathtakingly beautiful season after season. Our company will design a lush green lawn for a home, a rooftop garden for a 50th-floor penthouse, a play area for children and pets, or even acres of industrial scenery.
Synthetic Turf Ellicott City (MD)
---
Our company installs synthetic turf playground surfaces in a variety of commercial and recreational playfields with three primary objectives in mind: child protection, environmental risks from surfacing materials, and cost control. The long-lasting, professionally sealed leisure surface complies with all CPSC regulations and is ADA/ABA compliant. The surface is ASTM certified and complies with national safety requirements. In addition to its healthy play features, our playground and playfield grass has exceptional aesthetic qualities. The soil, unlike mulch or shredded rubber, is green, welcoming, and lush. Children value a grassy, long-lasting, and safe play area. Pesticide and fertilizer users, as well as facility owners and parents, will no longer have to fear being exposed to or coming into contact with harsh chemicals found in pesticides and fertilizers. We built our synthetic turf with a high-flow drainage system to make it more comfortable for pets.
Bonded Rubber Mulch Frederick (MD)
---
Rubber Mulch is a great playground safety flooring choice because it is both dependable and long-lasting. Since it looks fantastic when mixed with grass and trees, it is often found in grassy areas to give them a country look. This flooring can be installed on most forms of flooring, including a new grass floor, with the help of a professional. Traditional play bark chips require some upkeep to remain level, and they must be replenished as they compress and decay. Our bound mulch system is an excellent choice for play area safety surfacing because it is made of high-quality material and is associated.
EPDM Rubber Glen Burnie (MD)
---
EPDM is the only usable moisture-resistant rubber, and it's commonly used for weatherstripping and lightweight padding. EPDM weatherstrips are highly weather-resistant and impermeable fabrics that are commonly used on windows and doors in homes and automobiles. EPDM can have long-lasting applications due to its resistance to harsh environmental conditions and causes. EPDM wet pour rubber is a form of spongy flooring that is used for play surfaces in many schools and nurseries. The wet pour flooring's impact-absorbing properties make it safe for young children who can trip when using the play facility. Rubberized EPDM flooring is available in a variety of colors to suit a wide range of design preferences. We can also combine black wet pour with colored graphics to create a lower-cost facility that performs similarly. There is no steel, wood, harsh chemicals, or other irritants in this substance.
Below is our list of additional services:
We're a nationwide safety surfacing company. Click below to find our closest contractor near you
We at USA Safety Surfacing Experts offer the best safety surfacing services throughout the state of Florida. Below are the list of Florida cities we service: