#1 Playground Safety Surfacing Services in The Villages, Florida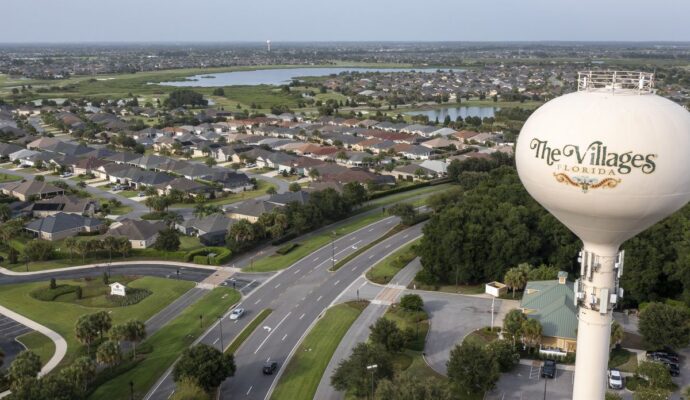 Playgrounds should be the safest places for children. However, many people seem to skip the whole process of safety surfacing nowadays. This only leads to more injuries taking place along with the accidents that are common in the area. USA Safety Surfacing Experts want to change this by offering top-quality safety surfacing services. We want you to worry about what surface you have and why. This also applies to more spaces such as schools, offices, parks, and so on.
You don't want to expose children and people to danger. Not if it is avoidable with proper installation and the right surface. Therefore, put some thought into this and take the time to work on it.
Our company worries about everything. You won't have to move a finger if you at least contact us and leave everything to our team. We have over two decades of experience and can always offer you the best services.
For those unfamiliar with it, safety surfacing is the usage of protective materials that are non-toxic and safeguard the user from injury. In this process, a layer of protective material is installed over the existing hard or tough ground. This protective layer is soft and displays shock absorption properties that make it safe for kids. You want to have this for all spaces where accidents can be frequent.
Safety surfacing is necessary as children should be protected from falls during playing. They can also be used in parks or other spaces such as outdoor areas or sports fields.
Now, remember that safety surfacing comprises choosing the material and ensuring that some additional safety conditions are met. Some of them are mentioned below:
Commercial playgrounds must use materials that comply with ADA standards.

The commercial playgrounds must be firm.

It should also be made from supportive safety surfacing materials that can hold and support wheelchairs for accessibility. 

Before installing rubber flooring, the existing plant material should be eliminated. 

Cleaning of weeds from time to time is required to make the area clutter-free.
How Does Our Company Assist You with Safety Surfacing?
We have a list of services waiting for you. You can request any of them based on the surface you want to install:
Bonded Rubber: It is our favorite option. This surface comes with a unitary layer system that provides a long-life durable option for any recreational area. It is a wonderful choice for achieving a natural look, along with the advantages of a unitary surface. You can have a durable and long-lasting option for quite a low cost.
Poured in Place Rubber: It is one of the widely used materials for playground safety surfacing. The system is popular due to the two-layered system it consists of:

Base layer: it is recycled rubber that has been taken from used tires.

The top layer is a mixture of rubber and a binding agent known as polyurethane.
The first layer provides support. Meanwhile, the second one protects the base layer from any damage and brings the final design.
Rubber Tiles: Rubber tiles are known for their quality of being resilient and durable. They are available in numerous shades, designs, and patterns. However, they tend to perform better indoors due to the interlocking system. However, USA Safety Surfacing Experts know how to work with them in outdoor spaces.
Bonded Rubber Mulch: It is chosen when the flooring should be flexible and affordable. They are soft and provide a convenient floor for the children to land on. The bonded rubber mulch uses great materials and you can imitate wood mulch without all the complications.
Synthetic Turf: They are used in sports playgrounds as well as in playgrounds. It is durable and soft. It also eliminates the hassle of maintenance. You only need to make sure it is made of nylon or polyethylene. This isn't a problem if we're the ones helping you.
EPDM Rubber: This type of flooring proves to be a very effective and resilient type of flooring. This material is resistant to ozone, UV, and extreme weather conditions, making it a perfect fit for playground applications. You get a flexible and versatile surface when you bet on EPDM rubber.
Synthetic Grass: Synthetic grass is likely to create an environment wherein you can create an interactive playground environment. It is mostly used for landscaping but still offers great support and comfort.
Why We Are the Best Option for Safety Surfacing
USA Safety Surfacing Experts is a company that cares about every detail. We are the biggest safety surfacing manufacturers and installers in America. We are one of the top safety-surfacing companies, offering a wide range of materials that are popular among clients for high strength and premium quality. We will be there for you from the very beginning.
The materials we use are always at the top. They will ensure you have a stunning and clear surface for decades.
We also have a dealer network that allows us to offer the best. We will find the right materials, and tools, and you bet our experts are only waiting to know about you. USA Safety Surfacing Experts is here to stay and provide the support you need.
Call or email us for a free estimate. We would love to work on the installation or maintenance in your hands.
Below is our list of additional services:
We're a nationwide safety surfacing company. Click below to find our closest contractor near you
We at USA Safety Surfacing Experts offer the best safety surfacing services throughout the state of Florida. Below are the list of Florida cities we service: