#1 Playground Safety Surfacing Services in Lakeland, Florida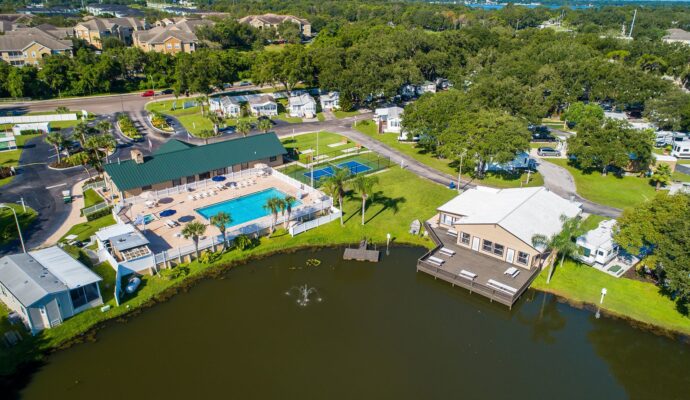 You need to create a safe space for all children. This is why you want to invest your time in safety surfacing. But for it, take the time to find the right people. Otherwise, you will end up with a poor result. Our team at USA Safety Surfacing Experts can help you with every step. We know what it takes to install a top-notch surface for your playground or other areas.
Our company has it all for installation and maintenance. We offer several services in safety surfacing throughout the city and even the state. Our company has several options when it comes to safety surfacing to choose from. EPDM rubber, synthetic turf, and bonded rubber mulch are some common examples. You have all the options available.
For those unfamiliar with it, safety surfacing involves installing a safety material to ensure the safety of people in general and children in places like playgrounds. It is about keeping the comfort and usual performance yet with more safety in place.
How Much Should You Spend on This?
You usually spend about $10.000 to $30.000 on the service. However, everything depends on the area's size and the type of material you choose. Not everything is certain in this situation.
You need to worry about the quality of the materials too. Otherwise, you can spend less, but you will invest more in the long run. Therefore, worry about how you get the entire surface done by people who understand the price. You want to get a result that ensures everything.
The average calculation should include the quality of the material, the installation, and extra requirements. From there, you can better understand how much you should spend.
Our Company Helps You with Everything
We can give you all the estimates you need for the following services and materials we have available:
Poured-In-Place Rubber
It is a favorite due to the low maintenance it comes with. This poured-in-place rubber is the option to look for everything that is affordable. It's a great choice for parks, daycare centers, and public and private schools. The poured-in-place rubber safety surface can be customized to the designs, and you don't have to sacrifice quality.
It is fully ADA-compliant as well. Other laws and regulations are also covered with the surface. It is all about the rubber used for it and the installation.
Bonded rubber mulch
Like wood mulch, bonded rubber mulch is a commonly used loose-fill playground surfacing material. You can imitate the same look, but you won't have loose pieces all over your place.
Bonded Rubber mulch is mostly preferred over its wood counterpart due to its excellent drainage and dust-minimizing qualities. You also spend less on maintenance when compared with the option. It is all about the proper installation, and our team handles it quite well.  
Bonded rubber
This rubber is all about a single layer. It consists of clean recycled, shredded rubber coated and mixed with a polyurethane binder. The bonded rubber is known for its strength and durability. You get an amazing surface for usually over 25% less than the price of the rest.
Synthetic turf
Playgrounds and sports fields that use this alternative to natural grass can promote year-round activity on safe and secure surfaces. It is low-maintenance, and you get a lot for the same. You won't have to water it often and can have the full comfort experience.
Synthetic grass
The synthetic grass available at our company is safe and comfortable. It is made with nylon or polyethylene and you get full support. It's all about using the right brands and relying on us for the installation.
EPDM rubber
EPDM rubber is one of the options we highly recommend. It is the best accessible surfacing material which is available in the market. This rubber safety surfacing has a number of advantages as compared to the traditional surfacing system. It is flexible and versatile. It can also be installed at varying thicknesses so as to achieve the desired fall height. It thus protects your children from falls.
Rubber tile
We make sure to install this interlocking system with the utmost care. You get amazing designs and the safety the rubber tiles offer.
Why Choose Our Team at USA Safety Surfacing Experts?
We believe in providing high-quality services at affordable rates. We don't want you to spend a fortune on everything when it's not necessary. We have been working in the field of safety surfacing for over a decade. You can bet we worry about the quality and your satisfaction.
Once you collaborate with us, you will experience the best quality services. Our customers have trusted us in the past, and many reasons are there in their opinion, such as-
Excellent workforce

Customer satisfaction

Genuine and honest

Best-quality material usage

Beautifully designed 

Uniqueness in every project

Well-communicated professionals and representative

Insurance policies for the customer
Choose our team at USA Safety Surfacing Experts and you will make a wise decision for your surfacing. Working with us will help you achieve the best safety surfacing services in the country at affordable prices. So, contact our surfacing experts now and book your appointment. Get your quotation today. We will be happy to serve you.
Below is our list of additional services:
We're a nationwide safety surfacing company. Click below to find our closest contractor near you
We at USA Safety Surfacing Experts offer the best safety surfacing services throughout the state of Florida. Below are the list of Florida cities we service: