#1 Playground Safety Surfacing Services in Cape Coral, Florida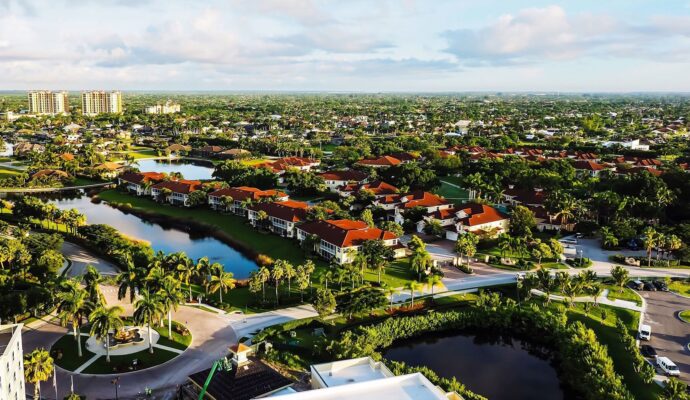 If you want the best results, you will need the right people for the surfacing. USA Safety Surfacing Experts is here to help you with every step. Safety surfacing installations are our main service. This is along with maintenance and repairs for any type of material.
It's never easy to choose whom you will hide. Mostly due to the wide variety of companies and professionals in the state. Finding them will not be the problem, but rather choosing the most suitable one that can deliver the desired results. Therefore, you want to take your time and learn about us for the best possible result.
Our company can offer you fair and quality services to ensure you can have a safe surface. Aesthetics matter to us in this process. But after guaranteeing the safety of the option, we will move on with the appearance.
In the end, you want a mix of everything and balance in what you prioritize. You want a surface that looks good but also provides the impact absorption needed. This can be tough due to the circumstances and materials used for most safety surfaces. However, we use rubber as the main one. Thanks to this, you have the best support and design of all. And the support provided will not disappoint, although it varies depending on your chosen option. We ensure nothing will be out of place.
To help you choose the surface you need, we will go over all these factors:
The specific location where it will be installed.

The size of the existing surface or the space where it will be installed.

Your budget available and how much you are willing to spend additionally on maintenance or repairs in the long-term.

Desired appearance for the surface.

Shock absorption properties are needed for the type of activities to be performed or the traffic density.

The climate in the location influences the longevity and durability of the surface.

How much time do you want to invest in the installation?
Our team will help you, and we will go over all your considerations as well. We want to know if you have any particular needs or not.
What Surfaces Do We Have for Installation?
Our services aim for the options we have available. This means you can choose the specific surface from the services we have for you in Cape Coral. However, we also have general safety surfacing services that cover needs like:
Repairs.

Replacements.

Patches.

Installation.

And preparation of the existing surface.
The rest are indeed focused on the surfaces we offer for everyone:
They are one of our favorite options. However, they are frequently used in indoor spaces since climate conditions can affect their durability. Still, we can make them work outdoors as well.
The design is what usually standouts. However, you can get amazing support and everything part of shock absorption needed.
Highly recommended because of its versatility. Also, for its flexibility and long-lasting benefits. It can be used for more than the flooring or the main purpose of the other surfacing options we have.
It is cost-effective and stands for all temperatures and their changes. Cape Coral is where you want to install it if you don't want to suffer from the usual changes and if you want something that will last decades.
This is one of the most popular services. Bonded rubber is our first unitary surface, and it's usually used for spaces where a porous and surface with great drainage is needed. Pools or even city parks are mentioned among the places where you can find them the most.
The durability and longevity go up to a decade or 15 years, and you get a lot more for low prices.
It gives you everything around looks and safety. You get to imitate the traditional wood mulch appearance and its loose characteristic. This is without having to deal with high maintenance or pieces going around due to their separation from the main areas.
The earthy and natural colors are maintained. It is possible to use it in all areas where usually green surfaces are welcomed.
This is our two-layer surface that provides extra impact absorption compared to the previous options. It is more suitable if you're trying to prevent great harm from falls up to 12 feet and similar accidents.
The base layer is what provides so much impact absorption and great support. Meanwhile, the wear layer protects the base one and achieves great designs.
Often used for landscaping and to replace real grass. The natural option often requires a lot of maintenance, produces many expenses, and watering makes it not too eco-friendly. The synthetic grass will bring the opposite and even better support.
You get to experience the turf without all the expenses. However, it is less soft than grass since its main use is for sports centers and areas where support for high-impact activities and movements is required.
Where to Find Our Services
We are available in Cape Coral and also throughout the state. USA Safety Surfacing Experts is here for everyone trying to access safety surfacing services in the area. We want to support you and provide you with every detail.
Make sure to contact us for all your needs and we will be there to accommodate them.
Below is our list of additional services:
We're a nationwide safety surfacing company. Click below to find our closest contractor near you
We at USA Safety Surfacing Experts offer the best safety surfacing services throughout the state of Florida. Below are the list of Florida cities we service: