#1 Playground Safety Surfacing Services in North Port, Florida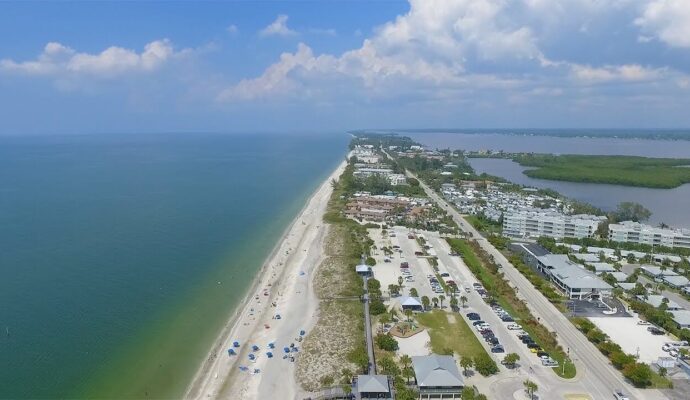 You want to install safety surfacing to prepare your spaces for children and all users. These surfaces are the only ones that can reduce injuries and all harm from falls and accidents. In most playgrounds and schools in North Port, most people have them. You don't want to be the exception.
However, you need to find qualified experts that can help you with this entire process. Otherwise, you will have a disaster as a surface by the end of the day. This is why we highly encourage you to have the best professionals and use top-quality materials.
USA Safety Surfacing Experts is a reliable company in North port that'll help you with the most effective safety surfacing services. Our professionals have years of experience in the safety surfacing industry. So, contact us now and book an appointment. You won't be disappointed with the services we can provide you along with the assistance.
What Services Do We Offer?
---
Safety Surfacing Services: we will handle everything related to installations, maintenance, and repairs. You can also count on us for any type of advice and recommendations. Make sure to request this one if you have general requests for our team.
Poured-In-Place Rubber: It is a popular surface in our company. Put simply. It is a wet pour rubber flooring, generally preferred for daycares, outdoor playground flooring, schools, public parks, and similar spaces. It is durable and aesthetically pleasing. Due to unlimited design availabilities, customers often feel convinced to invest in the same. We love working with it as a two-layers system.
Bonded Rubber is one of the best alternatives to conventional rubber surfaces. It is affordable, and you don't have to worry about maintenance. It is established in a single-layer system to give a natural appearance to your ground. Because of its excellent drying property, it doesn't allow microbes to flourish over its surface. Its installation is also done in no time.
Rubber Tiles: If you are looking for indoor areas safety surfaces, this is the main option. It is stunning, comfortable, and has amazing durability with everything.
Synthetic Grass: It is a fascinating surfacing option nowadays. It saves you the hassle of maintenance, and you get a surface that lasts much longer on its own compared to the real thing.
Synthetic Turf: Synthetic turf is popularly used on football, hockey, and tennis grounds globally. Also, for any area or space where high-impact activities take place.
Bonded Rubber Mulch: It offers a unique natural trail system. You get to imitate wood mulch with it and have better support and comfort.  
EPDM Rubber: This surface allows you to easily establish equipment like swings, slides, and more on playgrounds. It is a bit more expensive but definitely worth the investment.
Playground safety surfacing enhances the players' performance and adds aesthetic value to the surroundings. You want everyone to enjoy the day and be safe. Therefore, don't underestimate the relevance of this service for your own space.
Remember This Before Hiring Our Team
---
You must have the main factors for selection in mind. First, you want a surface that lasts and it is durable. No questions about this. Also, it should be safe for the athletes to avoid any kind of unwanted injury on the sports field. A good quality product is, of course, a return on the investment. 
In addition to this, the product should withstand extremes of weather conditions. The installation and how it is done are followed. With us, you won't have to worry about details like this since we only use the following:
Top quality materials and tools.

We handle the installation in the best way possible in the industry.
For further queries, contact us. We would love to know more about you and your project.
What Surfacing Should You Have for Your Playground & Space?
Although modern playground surfacing seems to be a huge upfront cost, it is way more beneficial than the traditional one. With the modern option you get more protection and durability. You won't have to change the surface in a few years but rather in several decades.  
Unlike a surfacing system like synthetic grass, synthetic turf accumulates a very small amount of dirt and dust. You only need to brush or wash it a bit. Then, it is all good to go again.
In most cases, the traditional system may promote bacterial or fungal growth over its surface. This can further affect your health and well-being. Modern techniques have come up with various advances in the field of playground surfacing.
Draining, drying and many other properties make it exceptionally good for consumers. So give it a thought and choose your desired product. You want to have modern options, and we will help you with this project.
USA Safety Surfacing Experts Is Here for You
We provide all the surfaces and materials you need for your space. This includes the different materials and installation services.
We encourage not only security and affordability but originality as well. Our experts are trained to incorporate traditional touches into new ones with perfection and dedication.
This is what you must know about our company:
We assure guarantee and warranty on the product.

Our company features an experienced working staff.

We are a well-known certified team across the nation.

Our services are quick, smooth, and immediate.

We don't charge high prices. We care about your budget and affordable rates.
We always want to offer you the best services. Therefore, contact us to have our team work on your surface.
Below is our list of additional services:
We're a nationwide safety surfacing company. Click below to find our closest contractor near you
We at USA Safety Surfacing Experts offer the best safety surfacing services throughout the state of Florida. Below are the list of Florida cities we service: