#1 Playground Safety Surfacing Services in Jupiter, Florida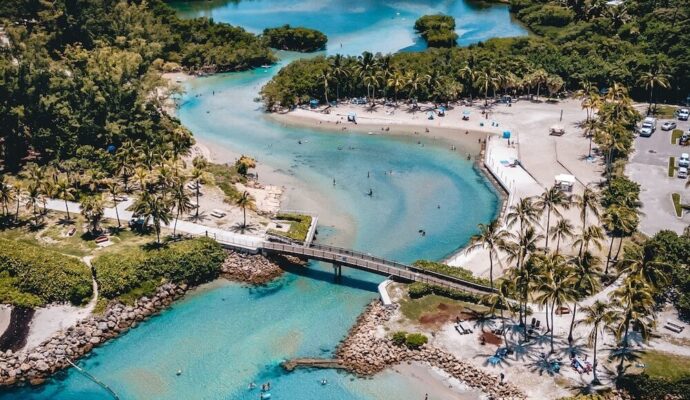 You need to ensure the top quality materials for safe surfacing installations. This is so the quality of the surface isn't compromised. Also, this is what allows you to have a durable and actual safe space. Those who will handle the installation play another important role since poor services lead to poor results.
At USA Safety Surfacing Experts, we will support you in everything you need. We know nothing but the best. We only offer top-quality surfaces by using top-quality rubber, nylon, and polyethylene. Although they do not determine 100% of the quality of the final result and surface, they indeed play a great role.
With us, you won't have to worry about the installation either.
Make sure to contact us for your needs. When you rely on us for your surfacing project, the quality of the materials is not the only aspect guaranteed. The installation, which can take place in both indoor and outdoor spaces, will be done perfectly.
If you have doubts, we still have a lot more to offer.
First, our company is able to assist in every surfacing project. We also work with different materials and types. We will also get to your location and work around your needs. We can deliver all our services, making it easier and simpler to have professionals handling the task.
Second, we will provide advice and recommendations. Our task doesn't begin with just selling the material but rather guiding you. Although all our surfacing options are durable, long-lasting, and good-looking, some are better based on some factors.
The temperature changes or average climate.

The client's budget.

The desired appearance is to be obtained during the surfacing project.

The size of the area where it will be installed.

Short- and long-term objectives: longevity, durability, impact absorption.

The budget for long-term maintenance.
Finally, you can count on us be it for a playground or other spaces. We want to be there for you and ensure you're all covered.
What Services to Request in Our Company
You have all the help you need right here. We focus on installation, but maintenance is also possible with us. We would love to have your space all ready and you won't have to move a finger.
With this in mind, we have several services waiting for you:
We do it all. Be it installation or any request regarding surfacing for your spaces. We will handle it. You can rely on us for any protection and safety project. Our professionals can work around it and guarantee outstanding results.
Probably one of the most popular materials for safety surfacing. This surface consists of 2 layers: the base layer provides the support and impacts absorption properties. Then, the wear layer protects the base one. It also offers great designs and the look you need for the area.
It is cheap, affordable, and comfortable. This is why our most requested unitary layer resembles wood mulch. Its properties allow a great impact absorption. It also reduces the harm to children from falls up to 12 feet. Less maintenance and lower costs are also possible with it.
If you like natural looks, this is the option. Its appearance resembles 100% the traditional wood mulch. You will even get better results thanks to the bonded rubber durability. This makes it the first reason why residents choose it in Jupiter.
If you need versatility, consider EPDM rubber. It is a flexible and long-lasting surface that can be used for flooring in playgrounds and outdoor spaces. Indoor spaces also benefit from it with our installation and quality materials.
You can install them in all indoor spaces. With our team at USA Safety Surfacing Experts, you can also have them outdoors. Since we only use top-quality rubber tiles, the durability won't be compromised.
You get this stunning option to have even more support and safety than the natural one. You can have the best turf in the city installed by us.
Just like turf, it provides support and impact absorption. However, it is commonly used for landscaping more than activities. It can still be installed in outdoor spaces with high-impact activities.
We Only Use the Best Materials for Safety Surfacing
For all our services, you can expect the best. In the surfaces we offer, rubber is the main one we use for almost every surfacing option in our company. However, since we also offer grass and turf. They are made of the best nylon and polyethylene.
We hate using basic plastic. This is why we only seek and get the top-quality synthetic turf and grass in the market.
This is why you can expect the best from us. We include nylon and polyethylene in the synthetic grass and turf pieces available. They will guarantee support and impact absorption for over a decade—we usually expect them to last for over 18 years. Watering nor high maintenance are required and this saves a lot of time. You won't have to worry about repairs often, either.
For the rest, rubber is the best material you can choose. Our decision to use the material lies in its durability, longevity, and the fact that it is 100% recycled. In the granule's presentation, it can help us to obtain any of the previous surfaces. Other types and presentations are also available.
Make sure to contact USA Safety Surfacing Experts for more information. We will give you insight into what we use and don't use. Thus, you will be able to make well-informed decisions with our team's help.
Below is our list of additional services:
We're a nationwide safety surfacing company. Click below to find our closest contractor near you
We at USA Safety Surfacing Experts offer the best safety surfacing services throughout the state of Florida. Below are the list of Florida cities we service: