Rubber Tile Services by USA Safety Surfacing Experts

Prefabricated rubber playground tiles are an alternative to poured-in-place rubber flooring for playgrounds, pool decks, and other safety surfaces. USA Safety Surfacing Experts use prefabricated rubber pad playground tiles that come in a variety of square tile sizes that are very durable. Rubber tiles are available in a range of colors and can be mounted in any pattern, allowing you to be imaginative, making them ideal for recreational, playground, and protective surfaces. Some people refer to these as "poured-in-place rubber mats." Nevertheless, the 100 percent post-consumer recycled material is designed for playgrounds and other places where fall height protection is a requirement, and it can be built to meet ADA specifications. We provide handicap-accessible safety surface flooring too, contact us now to learn more about them.
At USA Safety Surfacing Experts, we are dedicated to delivering the best customer experience possible and we work hard every day to provide our customers with high-quality, long-lasting surfaces. Our company provides excellent construction services, but most importantly, we provide our clients with a shock-resistant surface, non-slippery, which can help further protect kids from injury. We are always happy to support and assist you with your rubber surface flooring wishes.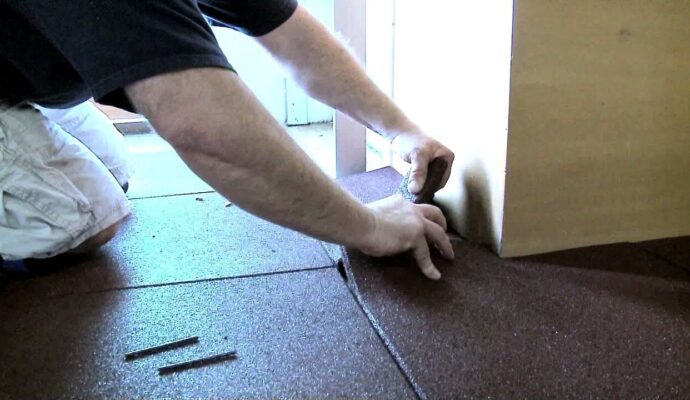 Rubber Tiles For Playground Surfacing:
So you have decided to build a playground, but you are not certain what kind of surfacing material would be ideal. You are thinking about the fundamentals: cost, aesthetics, protection, maintenance, etcetera. If you have discovered prefabricated rubber tiles for your playground area, then congratulations, you just thought of an excellent solution, especially for small and comfy areas. Although poured-in-place rubber is our preferred material, Rubber Tiles for playgrounds are an excellent alternative, particularly for rooftop playgrounds. Contact us now to address all your important questions.
Playgrounds Rubber Tiles
Pros And Cons
Rubber tiles are common because of their safety features. When fully mounted, they are shock absorption. The American Society for Testing Materials (ASTM), the organization that establishes industry safety guidelines, assures that the tiles we use are suitable for falls ranging from 6 feet (for 2.5-inch rubber tiles) to 8 feet (for 4.25-inch tiles).
All our products are ADA compliant
This ensures that they are wheelchair-accessible and suitable for children with physical disabilities and restrictions. So, if you want to build an inclusive playground for all children, this is one of your best options.
Ideal for those who are chemically sensitive
Parents and business people should be concerned with rubber tiling triggering a reaction in people who have skin sensitivities or allergies. At our business, we only use quality rubber tiles, made from natural materials and EPDM rubber (which helps the surface resist cracking due to extreme temperatures and weather), and SBR rubber (which helps the surface stay flat and supple). Steel, wood, harsh chemicals, and other irritants are not present in these components.
They're safe
One of the main reasons we recommend rubber tiling for places that would be installed in moist/wet places — such as a pool deck or a playground that's situated in an area that receives a lot of rain — is its non-slip properties. Because of the porous aspect of rubber tiling, the surface does not become slippery if soaked with moisture.
Cons:
If not properly mounted, the grooves/edges of the tiles can be a tripping hazard.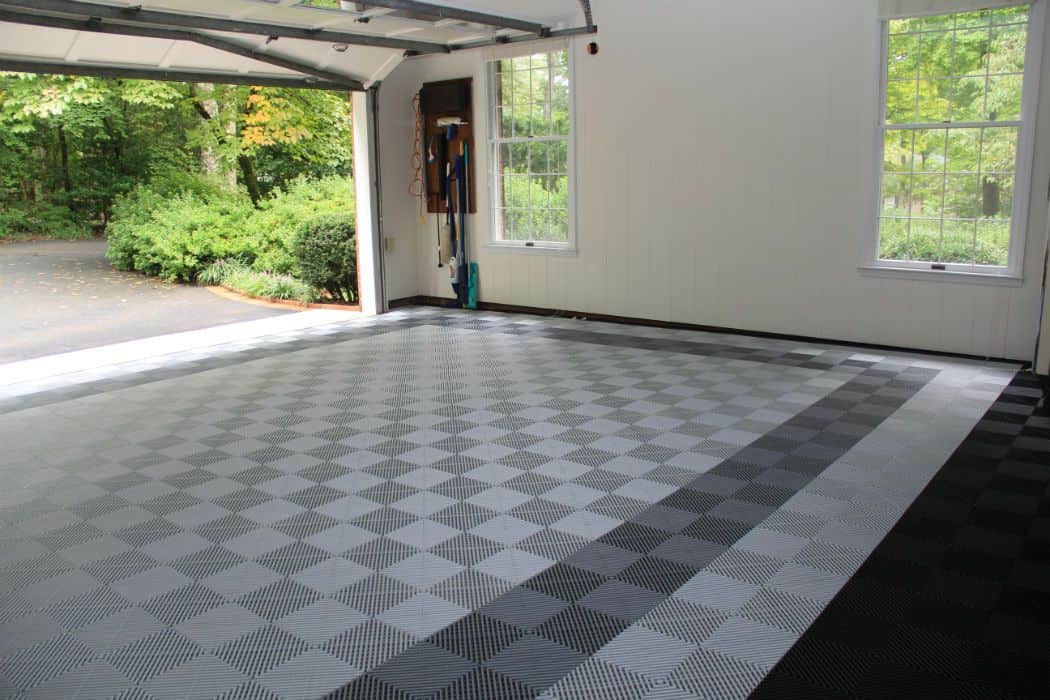 What Is The Purpose of Playground Rubber Tiles?
When children are playing, the rubber adds protection in case an accident happens and a kid trips and falls. These materials are often used in the vicinity of wooden equipment such as trim trails. They are intended to prevent children from injuring themselves while preserving their natural appearance.
What Is The Safest Playground Flooring?
Rubber playground tiles are one of the safest playground products. They are tough to break and they stay in position, so you will not have to think about the surface shifting out of position as playground mulch does. Rubber flooring is thought to be safe. In particular, 110 research studies on recycled rubber have been conducted, and none of them have related health risks.
Is It Possible For Rubber Playground Tiles To Become Hot?
Concrete, dark-colored plastics, and rubbers are more prone to reaching hot temperatures. Any child can get burnt by playground surfaces, and children under the age of two are especially vulnerable.
Is It Necessary To Wear Shoes?
Like many other surfaces used on playgrounds, such as gravel, concrete, metal, and plastic, can become sticky when exposed to direct sunlight. Our organization actively advises children to wear shoes while playing or walking on any rubber surface, regardless of brand or surface condition.
Professional Playground Rubber Tilers
---
Our rubber playground tiles are suitable for all kinds of play areas for children. Rubber Tiles work well around swimming pools and indoor gym facilities because of the thickness of each mat and the shock-absorbency of the granulated rubber content, these tiles make playground areas better for kids. Rubber playground tiles can be used in a variety of settings, over many types of materials, including carpets, pavements, and tiles. The tiles are often quite simple to clean and can last for a long time if properly cared for.
We Use Recycled Rubber
---
Our recycled rubber playground tiles at USA Safety Surfacing Experts are made to be an impact-absorbing surface. Tiles may be laid on pavement, gravel, or a compacted granular foundation. Water can flow through and around the tiles due to their porous shape. The tiles are an excellent choice for creating a protected deck, patio, or roof terrace, and they can also act as a sound and vibration dampener.
Recycled rubber brings a few benefits to the table: it is environmentally safe, rubber is very durable, and recycled products are cost-effective. Our fabrics and components meet stringent requirements and certifications. A few characteristics to look for when hiring a manufacturer for your fun area, whether outdoors or indoors, are listed on our website. You'll want to have confidence in the technicians' expertise, product consistency, and leadership skills, also for their customer support. Please see our product site for more information about our credentials and requirements.
Below is our list of additional services:
We're a nationwide safety surfacing company. Click below to find our closest contractor near you
We at USA Safety Surfacing Experts offer the best safety surfacing services throughout the state of Florida. Below are the list of Florida cities we service: