Missouri's Best Playground Safety Surfacing Company

Our products can be quite confusing and difficult to comprehend, but we at Best USA Safety Surfacing Experts in Missouri (MO), and our friendly and knowledgeable team will assist you in selecting the best alternative for your needs! We understand that looking at our product line may be daunting, but our experts are here to assist you. Since we believe in providing outstanding customer service, we have made it our mission to educate and inform customers about our rubber products. When ordering a surface for a play area, there are many factors to consider, including size, shape, function, and architectural features, to name a few. Our technical staff has years of experience and is trained in the most cutting-edge techniques; we combine these skills with the best products available. Our team has decades of collective experience in the rubber installation industry.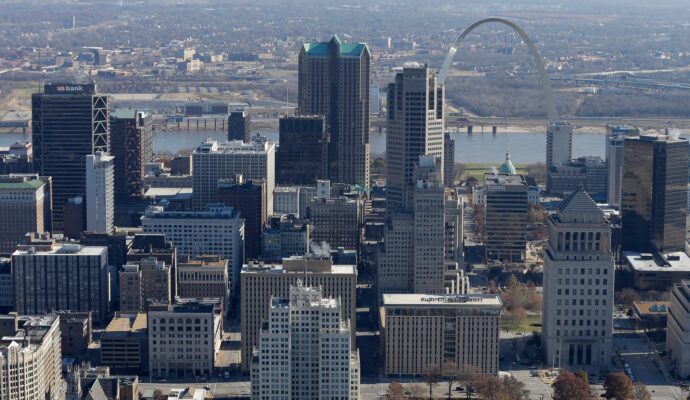 Safety Surfacing Services Springfield (MO)
We use a variety of materials in our projects, including mulch and turf, all of which are intended to perform a specific purpose. Both are visually appealing and long-lasting. The surfaces are hygienic, long-lasting, and robust. Our mulch is available in a variety of colors, giving each play area an organic and natural appearance. All of our playground surfaces are designed to be long-lasting, low-maintenance, and affordable. Our expert installers have worked on projects all over the state, including rooftops! We only use the highest-quality EPDM granules, and our proprietary binders are UV-resistant and weather-resistant, making them ideal for your state's varied weather and seasons.
Poured-In-Place Rubber Independence (MO)
The most durable and reliable playground safety surfacing product on the market is our poured-in-place playground safety surface. The highest quality raw materials go into our two-layer poured-in-place playground protective surface. Our poured-in-place playground safety surface is non-toxic and environmentally friendly, and it can be easily customized to meet the architecture, safety, and aesthetic requirements of any playground safety surface project. Rubber flooring is a long-lasting flooring choice that guards against a variety of environmental and physical threats. Our firm specializes in rubber surfaces, and we aspire to provide them, as well as other high-quality rubber flooring options.
Our surfacing is adaptable enough to be used in a variety of places, including playgrounds, entrance ways, fitness fields, walking trails, and more, while also providing a non-slip, soft surface. While this surface was designed with playgrounds in mind, its benefits have been recognized, and it is now commonly used in other areas.
Bonded Rubber Columbia (MO)
Playground safety tiles prefer these surfaces because they have a more even surface, as well as a variety of other benefits that differ depending on how the facility is used. Furthermore, the outdoor recreational surfaces are available in a variety of colors, allowing you to match your bonded rubber to your playground perfectly. Because of its porous qualities and non-slip properties, this flooring is suitable for those searching for low-cost rubber playground safety surfaces that emphasize children's safety while being sturdy enough to last for years. If you are interested in having this slip-resistant safety surface installed at your school, nursery, or kindergarten, please contact us straight away. We have a wide number of projects available, and our staff would be happy to provide you with expert advice on pricing and previous case studies, as well as help you find the option that suits your budget.
Rubber Tiles Lee's Summit (MO)
Others refer to these mats as "pour-in-place rubber mats." In any case, the 100 percent post-consumer recycled material is intended for playgrounds and other locations where fall height protection is a concern, and it can be installed to ADA standards (ADA). Learn more about our ADA-compliant ADA-compliant safety surface flooring. Rubber tile flooring is a durable, easy-to-clean, and solid flooring choice for gyms. Indoor climbing gyms and fitness gyms require durable floors. Rubber flooring can withstand the weight of dumbbells and lifting equipment, as well as the shock and impact of high-intensity workouts and dropping weights. Rubber flooring tiles have a lot of padding, which will help protect the existing surfaces in your commercial gym or home gym.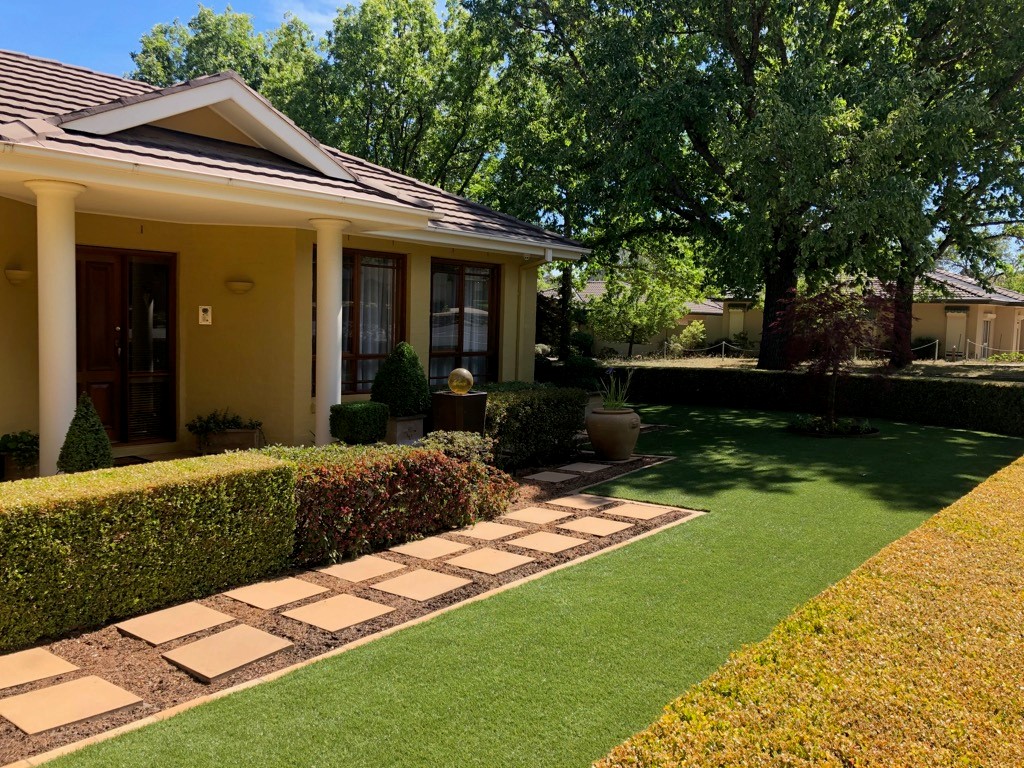 Synthetic Grass O'Fallon (MO)
---
From design to installation, we have everything you need for beautiful, low-maintenance landscaping, pet, or sports projects. Many of our artificial grass products are guaranteed to last for decades, indicating that they are designed to function and last. We employ a proprietary installation method that includes layering and mixing in-fill for proper drainage, ensuring a long life in your state's harsh environment. Our company uses a remarkable new synthetic fiber that is manufactured using a revolutionary polymer process and takes artificial grass to new heights. Our professional team manages everything from surface design to edge-to-edge quality construction season after season, ensuring that people's yards, parks, putting greens, sports fields, or rooftop terraces remain breathtakingly beautiful. Our company will create a lush green lawn for your home, a rooftop garden for a 50th-floor penthouse, a safe environment for children and pets to play, or even acres of industrial scenery!
Synthetic Turf St. Joseph (MO)
---
Our company installs synthetic turf playground surfaces in many industrial and suburban playfields, with three key considerations: child safety, surfacing material environmental threats, and cost management. The robust, fully enclosed recreational surface meets all CPSC requirements and is ADA/ABA compliant. The surface is ASTM-approved and complies with federal safety regulations. In addition to its healthy play characteristics, the aesthetic value of our playground and playfield turf is unrivaled. Unlike mulch or shredded rubber, the soil is green, inviting, and lush. A grassy, durable, and well-protected play area is enjoyed by the kids. Pesticide and fertilizer consumers, as well as facility owners and guardians, would no longer have to be concerned about harsh chemicals in pesticides and fertilizers causing exposure or touch.
Bonded Rubber Mulch St. Charles (MO)
---
Rubber Mulch is a great playground safety flooring choice that is both durable and long-lasting. It is most often used in grassy areas to give them a more country feel, as it looks great with grass and trees. With a little preparation, this flooring can be mounted on most types of flooring, including a current grass floor. We also give bonded rubber mulch protection surfacing repairs to keep your field in good condition. The premium bonded device from Best USA Safety Surfacing Experts in Missouri (MO) is a resin-bound protective surface that has come a long way from the days of loose playground bark or bark chippings.
EPDM Rubber Blue Springs (MO)
---
EPDM is the only moisture-resistant rubber available, and it is often used for weatherstripping and light padding. EPDM weatherstrips are highly weather-resistant and impermeable fabrics that are widely used on home and vehicle windows and doors. EPDM's resistance to harsh environmental conditions and triggers allows them to have long-term applications. EPDM wet pour rubber is a form of spongy flooring that can be used in several schools and nurseries as a play surface. The impact-absorbing properties of the wet pour flooring make it safe for young children who can fall over when using the play facility. Rubberized EPDM flooring comes in a variety of colors to match a variety of design preferences. We will also use black wet pour with colored graphics to build a facility that is less costly but still effective. This content is free of steel, wood, harsh chemicals, and other irritants.
Below is our list of additional services:
We're a nationwide safety surfacing company. Click below to find our closest contractor near you
We at USA Safety Surfacing Experts offer the best safety surfacing services throughout the state of Florida. Below are the list of Florida cities we service: