#1 Playground Safety Surfacing Services in Palm Coast, Florida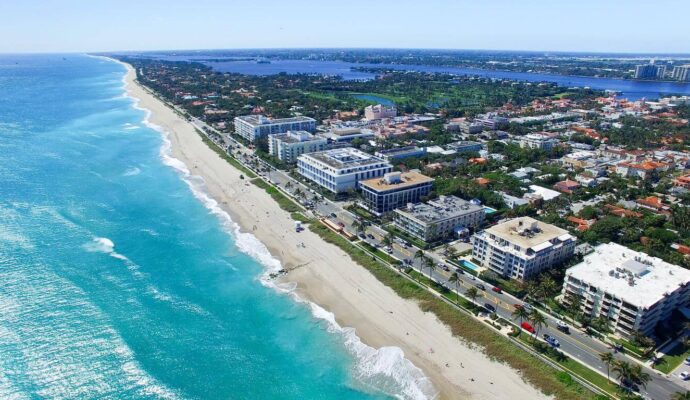 For all your safety surfacing services in Palm Coast, take the time to find reliable experts. You need to prioritize this when high-impact activities occur in your space. This can be in playgrounds, schools, parks, or similar spaces. For everyone's safety, you want to install safe materials that are soft and resistant. For it, USA Safety Surfacing Experts is here to help.
We help you consider all the materials available. Among them, rubber surfaces are the most popular due to their longevity. They are 100% recycled, and their durability isn't affected by the different climate conditions and activities to be performed.
The quality of the materials and how the installation is done are going to affect the surface. Therefore, using high-quality elements but also ensuring professionals in safety surfacing are assigned to the task is crucial. This will guarantee your investment and everyone's safety.
From there, focus on choosing the right surface for your area or project. This should be done considering your budget, shock absorption requirements, appearance to be obtained, expected long-term results, and location.
In Palm Coast, you can have different options based on the weather conditions and space. We will help you work around this since we know it can be quite a challenge.
At USA Safety Surfacing Experts, we want to make it easy for you. We strive to assess your area, analyze the situation, and help you determine the best surfacing option. Our goal is to guarantee you a durable, long-lasting, good-looking, high-impact absorption surface.
The services you can access in our company are focused on different materials. Or more like the different surfaces, we can install for you. Allow us to be there and guide you in this process.
What Services Does Our Company Offer?
We have eight main services. Some requests can be customized based on them as well:
Our entire team is able to assist you in installing any of the materials and surfaces. We will cover installations, maintenance and repairs. We're here to be the solution for every detail and project.
Since we have been offering services for over a decade to the city, we're confident about our results. You can come to us and rest assured.
Although this safety surfacing is meant for specific spaces, we are not limited. The areas we cover for installation are not limited to playgrounds or spaces where children play and falls are common. Sports centers, fields, training areas, and any type of indoor or outdoor space are also included in our list.
We only use top-quality synthetic grass for installation. Doing so allows us to ensure the best results and surfaces. You will have it for décor or actual safety for everyone in the space.
Thanks to how we work, our artificial grass can be used for its main purpose: to simulate the appearance of real grass as much as possible to have the same design. The support and comfort are unmatched as well.
We are able to work with this variation that is meant for more spaces. Sports fields, parks, track fields, and more. This turf offers more grip and support for high-impact activities.
You get to imitate real or natural things. But its solid and tough surface allows actions that would usually damage the real one. You don't have to worry about that here.
It is a favorite due to the two layers system. The surface is designed for the impact absorption required in playgrounds and other spaces. It also has a wear layer for the protection of the base one from external elements.
For everyone in Palm Coast, we highly recommend its use. Public areas with heavy traffic can obtain great benefits besides the impact. Proper installation will be key to ensuring performance, and we're here.
It offers a unitary surface that works differently from the previous option. However, it doesn't disappoint in safety and support. It is also more affordable and low-maintenance.
Its longevity and durability are what drive people to use it. Everything while also providing more natural but unique styles when decided to be customized. All this while offering to reduce impact from falls up to 12 to 15 feet.
Gyms, playgrounds and schools are the common areas where you can find rubber tiles. This is due to the designs available and the quality of the materials.
Tiles can be a bit difficult to handle in outdoor spaces. Our team highly recommends using them indoors for better performance and safety.
It offers a similar yet more durable wood mulch appearance. All this without having to deal with the disadvantages that come from having a loose surface.
Bonded rubber mulch imitates the appearance perfectly. But the best part is how it helps keep the surface safe for all individuals and creates a natural look based on natural and earthy colors.
We always recommend EPDM rubber is the professionals installing it are our team. It will bring extra support and comfort. You can also get everything done in no time during the installation.
Weather conditions are not an issue, and it offers up to 5 decades of longevity among all the rubber options.
Where to Find Our Team
We are here for you if you're in Palm Coast or nearby areas. We will be able to provide our services and solutions for safety surfacing. This includes working on installation and maintenance.
Each one of our eight services can be requested from several areas and locations. And for a previous quote or to ask any questions, our contact form is available on our website without specifications due to your city.
USA Safety Surfacing Experts is always here to serve you and ready to take on your project. Call or email us for all your needs. We shall comply and accommodate them.
Below is our list of additional services:
We're a nationwide safety surfacing company. Click below to find our closest contractor near you
We at USA Safety Surfacing Experts offer the best safety surfacing services throughout the state of Florida. Below are the list of Florida cities we service: