#1 Playground Safety Surfacing Services in Spring Hill, Florida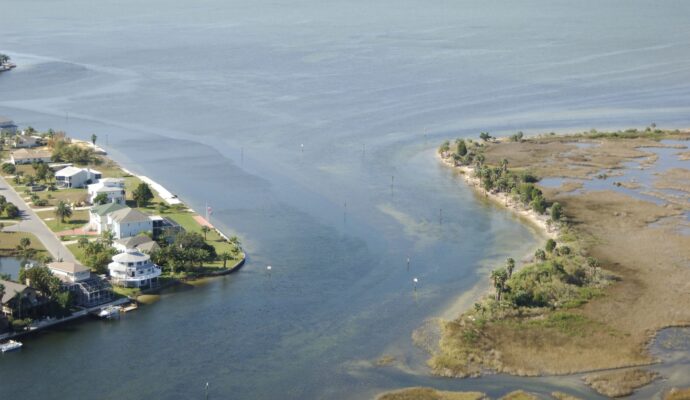 If you want your children to play while being safe, you need safety surfacing services. These surfaces are different from your regular options. They offer more comfort, cushion, and support. The fall will be supported by the surface whenever a child falls, preventing any serious injuries. This is why we are always recommending people in Spring Hill worry about this process. You don't want people getting hurt, not just children.
USA Safety Surfacing Experts is a company you can turn to for all this service. Our company is a well-renowned organization that provides services in installing the best safety surfacing material. We provide safety surfacing services in all of Florida. However, you can specifically find us in Spring Hill.
If you have doubts about safety surfacing, you will want to know this. It is the process of making the surface safe and secure by installing proper materials. A layer of the chosen materials is installed over the hard surface. Choosing the correct surfacing material and properly installing it will protect everyone. Additionally, you get a surface that lasts longer and is durable.
If you want the surface, some factors need to be considered to ensure the best performance:
The surfacing must extend at least 1.8 meters beyond the equipment.

If the equipment is high, the surfacing should be deeper.

Surfaces should be free of water, and proper drainage systems should be in place.

There should be no tripping hazards, like rocks or tree roots.

You need to choose the design after you have ensured safety and support.
How Do We Help You?
---
We have a list of services waiting for you. Most of them focus on the specific surface you can  install with us:
Bonded Rubber: it is the first surface we offered, and we continue doing so. Bonded rubber surfacing allows for sloping as well as for piling. It helps to create a natural environment around the playground and near the walking trails and paths.
Since the surface is made from shredded clean rubber, which is generally made by recycling the rubber from tires, it is quite affordable. This way, the flooring is made in an environmentally responsible way. It does not have the property to absorb water, and it will not freeze if a proper drainage system is present.
Poured Place Rubber is often a favorite due to the two-layers system. The idea is to have a base layer for protection. Then, the wear layer is what protects the previous one from all damage and external sources. They can serve for long time periods for these very reasons. They should be checked for small cracks and defects from time to time whatsoever.
Bonded Rubber Mulch is a greatly used material for playgrounds and other recreational services. You get to imitate wood mulch without worrying about the loose surface and pieces.
Synthetic Turf: This material has been used on the sports field for years. Nowadays, it has been increasingly used in playgrounds too. You can have a comfortable surface and low maintenance. You won't have to worry about watering, and the durability is astonishing.
If the thickness of turf is 2.1 to 3.1 inches, it can protect a fall height of 5 feet. More thickness and support are enhanced.
EPDM Rubber: EPDM means ethylene propylene diene monomer. This is a flexible surface for different spaces. The installation is critical on this surface if you want a result that lasts and is safe.
Rubber Tiles: These tiles have the property of superior shock absorption, low maintenance, accessibility, and long life span. They are, however, often used indoors. However, our team can help you with them outdoors if you wish to make the most out of them.
Synthetic Grass: It is used these days as it looks aesthetically pleasing and provides a lush green look. It is made from the same materials as turf, but the blades are designed differently.
Why Choose USA Safety Surfacing Experts for Your Safety Surfacing Needs?
USA Safety Surfacing Experts is a company that worries about you, your surface, and all users. Our company has built its name in recent years by putting a lot of hard work and dedication into every project we undertake. We try to serve with our best possible means. We want you to be happy and comfortable with what we offer.
Safety surfacing is an important part of any type of playground. So, we try to withhold the trust our customers put in us. You won't have to worry about a single detail since we care about all this:
Careful preparation: We inspect your place, and site safety is surfacing keenly. Then only we prepare our scheme and manage our work.
Impact-reducing equipment: we only use actual equipment that helps with impact reduction. We will even help you choose the most suitable one for your space.  
Affordable prices: We have kept our prices very genuine. Our rates are competitive, and you won't spend a fortune when it isn't necessary.
Reliable products: Our products are eco-friendly, pet-friendly, and recycled. You can also count on us to access top-quality materials.
So, what are you waiting for? If you need any kind of safety surfacing services within the USA, you can contact us without any hesitation. We will surely try to resolve your problems.
Below is our list of additional services:
We're a nationwide safety surfacing company. Click below to find our closest contractor near you
We at USA Safety Surfacing Experts offer the best safety surfacing services throughout the state of Florida. Below are the list of Florida cities we service: