#1 Playground Safety Surfacing Services in Okeechobee, Florida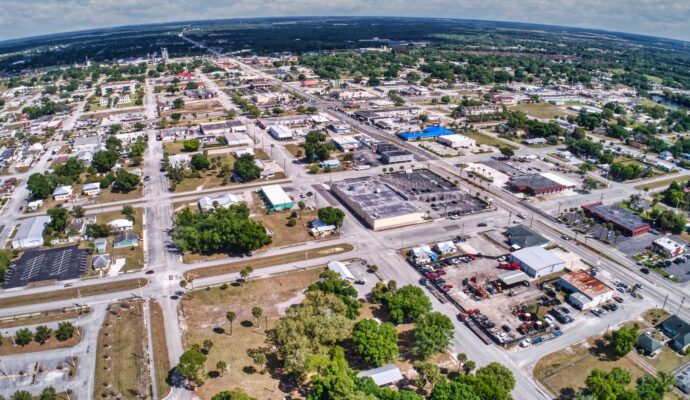 The good surfacing can be achieved if you have the right team working on your project. Now, for surfacing, we're not referring to your usual materials. For playgrounds, schools, and even your regular places, safety surfacing can be key for everyone's safety. However, this is often underestimated, and you must get everything done properly. Otherwise, the result ends up being poor and the opposite of what you need.
Our company, USA Safety Surfacing Experts, can offer you the best and highest-quality safety surfacing services. Our business features a professional staff with the required experience who ensure the best installation of safe surfacing materials. 
You can have our services from anywhere in the city. Anything that includes tough ground can always pose a risk if someone falls with an impact. It's because tough ground never absorbs the impact generated if someone falls over it. The safety surfacing will prevent any injuries and offer more safety and support.
We will make sure you're covered in every aspect and get all the required materials and support for the process.
Benefits of Getting Safety Surfacing
Safety– You get all the comfort and support. The type and form of surfacing absorb the effect of a fall and are less hazardous than asphalt or concrete. You can get great comfort and support for everything. These surfaces provide safety to you and your children, family members, and customers and protect the floor from heavy damage.
Long Life– You can have those surfaces for decades. It is all about the material used and how the installation is handled in this process. The solid intermolecular bond does not allow the surface to separate, melt, or break. That is why these surfaces are worth investing in.
Fewer Expenses– you save time in maintenance. You don't have to spend a fortune on a specific investment. You only have to consider it a specific investment and work with us for the best result.
Eye-Catching– We provide aesthetic and appealing designs. You won't have to worry about having safety but not aesthetics.
How Our Company Helps You for This
Safety Surfacing– You can have all the right services from us. Installations, maintenance and repairs. You can get all the assistance from our team.
Poured-In-place Rubber– it is quite popular due to the double-layer system. The bottom layers provide safety while the top one protects the previous layer.
Bonded Rubber– This is poured in a single, continuous layer over a wide area. You can get all the safety and support needed for lower prices.
Rubber Tiles- Rubber tiles are the simplest and most cost-effective way to achieve a mushy and stylish appearance. However, they tend to perform better indoors than outdoors.
Synthetic Grass– Nowadays, it's an intriguing surfacing alternative. You get the look of grass but an even a better experience in softness and support. Lower maintenance is required and you can have it all along the space.
Synthetic Turf– Synthetic turf is widely used for the country's rugby, baseball, and tennis fields. You can have more support and grip in the areas for less costs.
Bonded Rubber Mulch– With this option, you can imitate wood mulch with lower price. You don't have the usual problem around loose pieces, either.
EPDM Rubber– It's tough enough to protect kids from getting hurt because of falling. EPDM rubber is made of recyclable materials, making it a green product. Ethylene propylene diene monomer rubber is very useful and is made of recycled and eco-friendly rubber material, also known as synthetic rubber. It ADA approved and is used widely in playgrounds and parks.
Contact USA Safety Surfacing Experts for All Your Safety Surfacing Needs
We will help you install all types of surfaces and help with maintenance as needed. We want you to be safe and comfortable. For this, we only use the top quality materials and the best experts to deliver the services.
You get top-quality services for very affordable rates as well. Our staff consists of well-trained, seasoned, and certified individuals who strive to complete work with precision and integrity. Also, we have the latest machines that help us speed up the process and deliver more perfection. This also goes for the tools we use.
Our team will skillfully tailor the surfacing to suit every requirement of our clients using a variety of common options such as bonded rubber or maybe synthetic grass. We can just work with any of the options available in the market.
Every service we offer comes with a warranty. You can rest assured we will be there if you have any issues. That being said, you can contact us for all your needs.
Below is our list of additional services:
We're a nationwide safety surfacing company. Click below to find our closest contractor near you
We at USA Safety Surfacing Experts offer the best safety surfacing services throughout the state of Florida. Below are the list of Florida cities we service: