#1 Playground Safety Surfacing Services in Sunrise, Florida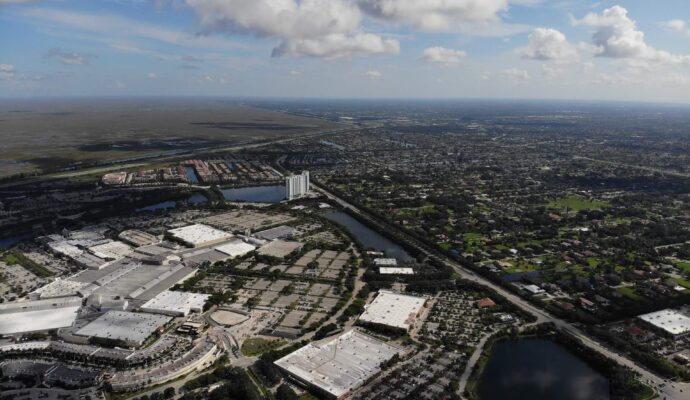 You should truly worry about how safe the playground is for all children. You can start by worrying about the surface you install and who is installing it for you. Safety surfacing services are crucial not only for these spaces but also for other outdoor and indoor ones. Gyms, schools, and offices as well. All of them benefit from having surfaces that resist high impact and are comfortable and soft. However, if you truly want a result that is worth it, you will need the right professionals.
Safety surfacing comes with a huge responsibility. Guaranteeing the best result takes top-quality materials and people who know about the installation. The same applies to maintenance and repairs. Otherwise, you end up having a poor result in place.
For the best experience, USA Safety Surfacing Experts is here. We understand the main needs and requirements for a new surface. We always keep in mind the main factors that influence the choice of the material and type:
The design the client wants to obtain with the new surface.

The level of impact absorption required is based on the activities and equipment placed in the area.

The budget in order to determine the most cost-effective surface that still meets all requirements.

How the surface will be affected by weather and other conditions.
We are a company that has been in business for over 20 years. We understand the climate conditions, and each one of our surfacing alternatives can provide great benefits regardless of the weather. Some might be a bit more suitable than others. We will help you choose the suitable one in this case.
With us, you won't have to worry about a thing. This includes the quality of the materials we use for manufacturing. We only focus on rubber, nylon, and polyethylene, which guarantees the desired result thanks to our professional installations.
What Service Do You Need?
We offer general surfacing services that will cover all aspects of installations, guidance, advice, and simple needs regarding the projects. If you need anything specific, this comes as an individual service as well.
The rest of the services focus on the specific safety surfacing option available and the one you choose for your space. This is why you may want to be a bit more specific with us in this process.
For those in Sunrise, we have eight services available:
We work with this for all your needs. Safety surfacing covers from installations to every part of maintenance or just guidance. Since we have been in business for over a decade, working with both indoor and outdoor spaces is not an issue. This is why you can contact us without hesitation.
Playgrounds, yards, patios, gyms, and many more. They don't represent a problem for us. We will just work whenever you need us to.
We mainly use it for landscaping purposes. However, synthetic grass provides even better support than the natural option. Also, we only use the top-quality options in the market. For instance, our synthetic grass is made of nylon and polyethylene, which means it will last for over two decades, unlike the common and low-quality basic plastic.
It is quite similar to synthetic grass. However, it is often used for high-impact surfaces and high foot traffic. You get more support and grip compared to the grass.
We continue to use the same nylon and polyethylene since the formula is similar to synthetic grass. However, the design varies, and the turf's blades correspond to the actual option.
Bonded rubber is the option if you need a common and reliable surface. This unitary surface dries quicker and drains better compared to other rubber surfaces. Its installation takes place in a matter of hours and can be used even in areas with lots of water and humidity. The appearance can resemble part of wood mulch or provide a wide variety of designs. We will make sure the installation is done right, so you don't worry about anything.
Finally, it does not require great maintenance. You reduce costs and still get amazing results.
This rubber option does imitate wood mulch quite well. However, when it comes to benefits, it has greater ones as well. You can obtain the appearance of wood mulch plus a more durable, long-lasting, and safer surface for any space. You only need to let us know you want it, and we will handle the rest.
They perform well in indoor spaces more than outdoor ones. However, we use a top-quality brand and materials to ensure they can be used anywhere. This will ensure you can have your design regardless of the space and place.
The ones we offer and install are only of the best quality. We will adapt them to your needs and what you're looking for.
Flexible and long-lasting are what identify this rubber option. Its adaptation to temperature and weather changes makes it a good fit for any city and space. We highly recommend it due to its versatility as well.
However, proper installation will determine the longevity of the surface and how well it performs in absorbing impacts. We guarantee this for you, so there's no need to worry about us.
Unlike the previous options, this is not a unitary surface. It has two layers: the base layer and the wear layer.
The base layer will provide support and shock absorption while the wear layer will protect it from guaranteeing it stands the climate and any changes. The design patterns or any design are not difficult to obtain with the right colors and the assistance of our experts.
If you want to have all this done, USA Safety Surfacing Experts is here to help. We provide full support and services in Sunrise and throughout the state. Let us know what you need, and we will get to work.
Below is our list of additional services:
We're a nationwide safety surfacing company. Click below to find our closest contractor near you
We at USA Safety Surfacing Experts offer the best safety surfacing services throughout the state of Florida. Below are the list of Florida cities we service: