#1 Playground Safety Surfacing Services in Hollywood, Florida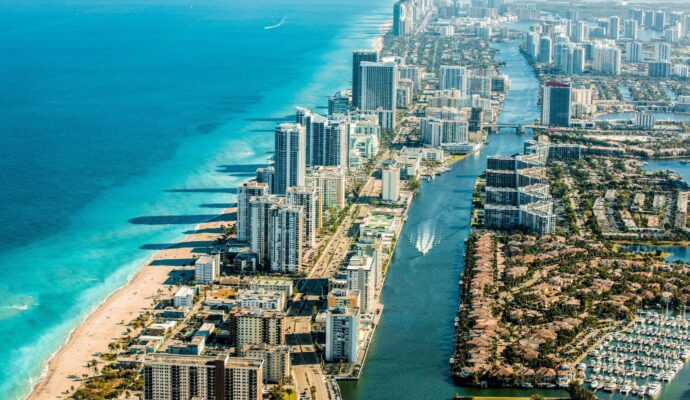 You need to think about whom you hire for your safety surfacing needs. Most companies in Hollywood don't care about quality but only about businesses. This makes it quite a shame when you need to hire the right people for the best surface. Also, there are many factors to consider when working on this project:
The area's size where a new surface is required—consider the existing surface.

The appearance that is desired when installing the new one.

If temperature changes are common.

The level of impact absorption needed.

The client's budget for the project.

Other requirements or considerations.
Our company, USA Safety Surfacing Experts, can take care of everything for you. We consider all these factors to guarantee you choose a safe surfacing option available in our company. It should suit your needs and ensure you aren't worried about every detail.
Each one of the materials we use, along with the surfaces, offers great support. You won't have to worry about safety or anything else. Only about what color you would like.
Don't worry; we won't miss the other factors you care about. Our materials will also offer great looks and aesthetics once installed.
With this in mind, our professionals will provide recommendations and tell you why one option is better. Then, you can pick the one that fits your needs.
Services Available Throughout the City & State
We are always there for you, no matter what you need. You are able to choose among our services no matter where you are in the city. this also applies to several locations in the state.
We are not limited to the area; despite some offices not being available in certain places, we will be there for them. Contact us if you want to access any of these places:
If you need our services, we cover everything around safety surfacing. This includes installation and maintenance. We can also handle repairs for you. No matter what you need, we will be there for you for every step.
You can choose between seven different types of surfaces and materials. Make sure you get the best from our team with our help and how you can choose the right surface with us:
This PIP rubber option is known for its two layers: the base one and the worn one. The concept behind the proper use of this surface is how the base layer provides support and impact absorption. Meanwhile, the wear layer protects the previous one and provides the opportunity to design and have several colors for the appearance.
You can get everything from it with proper installation and selection. It takes to use the best materials and deal with all the installation.
We love using rubber. In fact, all of our surfaces are made of rubber since it is a 100% recycled material. In this case, bonded rubber is a unitary surface, unlike the previous one. It is quite affordable and easy to install. You still get great support and safety thanks to how it is made.
Since it is more porous than any other rubber surface available in our company, we recommend it when this characteristic is required. You can also use it in both indoor and outdoor spaces.
If you want to have a stunning look, you can consider rubber tiles. The geometric pattern is what determines and identifies this surface in particular. Since it is also made of rubber, the quality will not drop when it comes to durability and longevity, as well as impact absorption.
However, it is indeed more suitable for indoor spaces. But we can also make them work in outdoor spaces with how we handle the installation.
Landscaping is the main purpose of this surface. However, it has been used for other purposes due to its properties. You get the best support compared to the natural one. Also, low maintenance is possible with it.
It also resembles real turf. However, it is ten times better. You will get the right safety and support while also having a stunning surface. You get a natural look with more durability.
This rubber option offers the same appearance if you want to have traditional wood mulch. However, the shock absorption will be amazing, and you won't have to worry about maintenance.
It still provides a natural and earthy appearance, and the loose design remains despite the area where it is installed. You can have the best with our help.
It is a more flexible, long-lasting rubber surface that requires low maintenance and can adapt well to temperature changes. We will make sure you get the most out of your money. This will guarantee you the best option for any versatile and flexible space.
Where Are Our Offices Located?
USA Safety Surfacing Experts is here for everything you need. We will give you the best materials and handle your installation. If you leave the process to our experts, you won't have to worry about anything.
We will handle the selection and consider all the factors. On the other hand, we are the right people for all the installation and extra services.
Contact us today, and we will be there for any need you have.
Below is our list of additional services:
We're a nationwide safety surfacing company. Click below to find our closest contractor near you
We at USA Safety Surfacing Experts offer the best safety surfacing services throughout the state of Florida. Below are the list of Florida cities we service: