#1 Playground Safety Surfacing Services in Tallahassee, Florida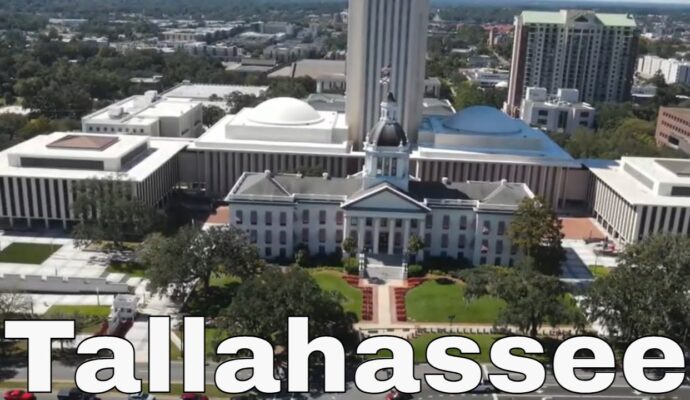 Safety Surfacing services shouldn't be neglected. This is part of what keeps children safe when using playgrounds or other play spaces. If you doubt it, you need to know this is an effective process that can save the kids or the elderly from getting injured. This is thanks to the quality and comfort of the material used for the surface. It is meant to offer shock absorption and reduce any fall and impact harm. It is all about getting the right type and proper installation.
Our company, USA Safety Surfacing Experts, presents the best and highest-quality surfacing services in the area. We are proud of what we can achieve for you in every aspect. Our company helps individuals, businesses, and government firms with safety surfacing installation. This is regardless of the size of the space.
Should you invest in this? If you still question it, consider all the benefits that come with it:
Benefits of Safety Surfacing
---
Safety-The most important factor to offer in a playground: is safety. Parents want a positive place for their children where they don't have to tortuously worry about them. Safety surfacing helps you in improving and provides a safer and healthier atmosphere for the kids.
The idea is to have a space that can reduce any type of injury and harm. This form of surfacing absorbs shock from falls and is less harsh than masonry or concrete. It also ensures that you keep a safe and productive atmosphere. It can be long-lasting and you have several materials to choose from.
Eco-friendly nature– The products are often eco-friendly. At least, the ones we use are earth friendly, recycled, and non-toxic. Our experts constantly ensure that the materials and services are of the highest quality and cause no problems.  The materials we use are also UV resistant and very lightweight. After use or when the time comes, it can be renewed and reused as a new look and type of material.
Long Life– they are completely different from regular flooring. To begin with, these surfaces have a very long-lasting life span. Due to their strong and tight-gripped inter-molecules, they won't break easily.
Easy Maintenance– you save time and money on Maintenance. This applies to synthetic turf, grass, or any other surface made of rubber.  
Durability– These Safety Surfaces are both long-lasting and robust. You can have a protective layer all year round without worries. You can also expect it to last decades.
Services We Provide in Tallahassee
---
USA Safety Surfacing Experts provide you with everything: installations, maintenance and repairs. Also, with a wide variety of materials for the safe surface of your space.
Poured-In-Place Rubber– probably the most requested option in the market. This is due to the style and price. This style of flooring is suitable for almost any use. It may be a bath, a playing field, or your regular playground. Wet pour rubber flooring is another term for it. This form of surfacing is eco-friendly and very safe. You will get great comfort and support.
Bonded Rubber– Bonded rubber is a consistent, single-layered defensive surfacing that really is inexpensive. You can have it installed in very few hours and you won't spend a fortune. It has a more normal, high-end appearance. This form of surfacing comes in a variety of natural-looking tones and textures. You can even customize some of it.
Rubber Tiles– These tiles are most popular for indoor spaces. However, our team can make them last in outdoor areas too. They are stunning and offer great support.
Synthetic Grass– with this, you get to avoid all the hassle of natural grass. You can have our team working with the entire process and ensuring the best quality is installed. It may be used as a temporary indoor garden or lawn grass for a limited period. More than for playgrounds, it is often destined for landscaping purposes.
Synthetic Turf– compared to synthetic grass, it is often used for high-impact spaces. Sports fields or playgrounds. Anything similar is often covered in synthetic turf thanks to its durability and comfort. You also spend less on Maintenance.
Bonded Rubber Mulch– you get to imitate wood mulch at a low cost. You won't have to worry about periodical maintenance; the safety level is astonishing.
EPDM Rubber– It is very durable and can keep you safe from damage. EPDM rubber is a renewable substance since it is made of recyclable materials. It is versatile and flexible as well.
EPDM, also known as synthetic rubber, is very useful and made of a recycled and environmentally safe material called crumb rubber. It is most commonly seen as a vehicle mat due to its durability and flexibility. It can be used in any space that comes to mine.
Why Choose USA Safety Surfacing Experts?
We'll assist you in every step. This includes advising you and providing all the materials. Also, in comprehending the criteria and allowing you to choose the right option for your surfacing needs. We want you to be safe. For it, we need to deliver top services and attention.
With us, you don't worry about anything. We provide full installation services at the best prices. Our experts and trained staff will perform the job entirely on-site, delivering precise results. We are well-known in Tallahassee and around the country for providing high-quality, timely services.
USA Safety Surfacing Experts use the latest machines and only qualified experts are on our teams to deliver the best installations.
All our materials are recycled, top quality, and ready for use. Contact us today to get your own quote and project done by our team.
Below is our list of additional services:
We're a nationwide safety surfacing company. Click below to find our closest contractor near you
We at USA Safety Surfacing Experts offer the best safety surfacing services throughout the state of Florida. Below are the list of Florida cities we service: