#1 Playground Safety Surfacing Services in Doral, Florida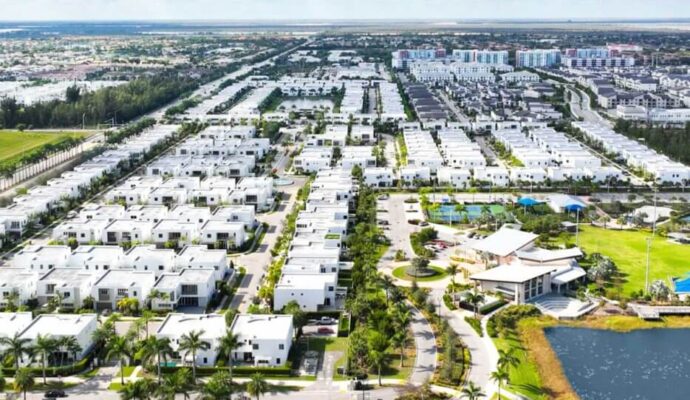 You need to be picky about safety surfacing. First, on the materials used. Secondly, the people handling the installation. Finally, ensure the surface fits all the factors: durability, longevity, shock absorption, and design. This is why it isn't something to take lightly. Instead, you need to invest quite some time in the process to get the most out of it. All you need to do is to ensure you get the right company in Doral.
USA Safety Surfacing Experts is a company that can offer you all the help for selection and installation. We know what it takes to have the best safety surface in place.
You must remember not all surfaces are the same. Despite the similitude between the ones we offer, it is important to choose the one that is more suitable for the area where a new surface is needed. The specific weather in the location, the size of the area, and provide a level of shock absorption according to the activities in it. Everything varies, and everything influences the decision.
Some safety surfacing alternatives will absorb a very low percentage of impact during falls. Others will offer all the support no matter the size of the equipment or items installed in the space. Therefore, when you are choosing your new safety surface, consider all these factors:
The climate, location, size, and absorption level—as previously mentioned.

The appearance or design you want to obtain for the area.

Determine what type of activities will take place and the density of traffic: light or heavy traffic.

Identify the next main purpose besides safety. Maybe you want some activities to be performed in the space.
If you have a hard time making a decision, we got you. Make sure to request our service:
Safety Surfacing Services: our professionals will help you determine the best surfacing option. We work with you on your needs and what must be considered to get the best result.
What Other Services Can You Access?
Besides general safety surfacing services overall, we focus on the type of surfaces we install. You will have access to all the seven options and materials we use for them. However, we will deliver advice and recommendations if you are unsure about the best option. Finally, provide the corresponding service that aligns with the final decision.
With this in mind, you can request any of these seven extra services in our company:
Bonded Rubber: this is the unitary surface that provides high-quality impact absorption. It allows you to have a result that drains well and is more porous than other alternatives. The appearance and designs that can be achieved also vary according to the colors and preferences.
Bonded Rubber Mulch focuses on imitating wood mulch and its traditional appearance with the loose feature. However, this alternative is more suitable for areaswith required impact absorptiond and specific spaces like playgrounds and city parks. It is durable and long-lasting as well.
Rubber Tiles: our team tends to recommend and install this rubber surface in indoor spaces more than outdoor ones. This is because of the type of tiles and how they are handled. However, we can make it possible for any space.
EPDM Rubber: EPDM is the most durable and long-lasting option among our rubber surfaces. It comes in a wide variety of shapes and can help you to have extra impact absorption properties on floors and other surfaces.
Poured-In-Place Rubber: instead of one layer like the previous options, this one consists of two: a base and a wear layer. The first one provides the support and shock absorption required. The second protects the first one from any damage and brings the desired design in.
Synthetic Grass: it is meant to replace natural grass. Yet, it offers more support and safety. You also reduce costs for maintenance.
Synthetic Turf: imitates the real one and, just like synthetic grass, does not require watering. However, synthetic turf is often used for sports fields, playgrounds, and similar spaces where support and extra impact absorption are required.
Where to Request Our Services?
As we previously mentioned, our company can offer any of the services in Doral. You can rest assured that we will be there for you regardless of the location.
At USA Safety Surfacing Experts, we worry about quality but also accessibility. This means you will have us knocking on your door in no time. Although certain surfaces might be better for specific situations, we will work with this as we go.
Before you decide on the service you request, remember that our team will provide some advice free of charge. You don't have to feel pressured about having us hired right away.
Our goal is to make you feel safe with the decision. This is why we want to ensure you are comfortable with the solution you are accessing. Therefore, we will not put pressure on your decision but just ensure you understand what you're getting and why.
Make sure to contact us today and have our team working for you. We will handle all the installations and always use top-quality materials. Just allow us to assess the space and consider your needs.
Below is our list of additional services:
We're a nationwide safety surfacing company. Click below to find our closest contractor near you
We at USA Safety Surfacing Experts offer the best safety surfacing services throughout the state of Florida. Below are the list of Florida cities we service: