#1 Playground Safety Surfacing Services in Brooksville, Florida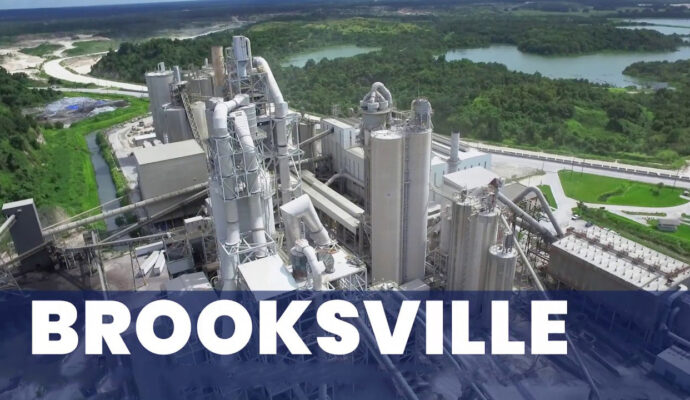 Finding the right company for your safety surfacing needs doesn't seem easy. You have to review all your needs and if the company can cover them. Some of those needs should include using top-quality materials and accessing great installations. Otherwise, it is common to have poor results that make you spend more time and money. This is why you should take your time and consider the options.
You want a safe surface for any space nowadays. This includes playgrounds, schools, and offices. Thus, don't feel limited in finding experts for the installation either. You won't have to worry about flooring for decades if done right.
USA Safety Surfacing Experts is all the help you need. Our company is a reputed service provider of various surfacing products. Don't miss an opportunity to avail yourself of our amazing resources. We will be there handling all the processes and ensuring your best results.
Benefits of Synthetic Surfacing Systems
---
Long-term investment: Due to its durability, elasticity, and eco-friendly nature, you can have a long-term surface. You won't have to worry about repairs and changes anytime soon.
Eye-catching: Synthetic surfacing products are accessible in countless shapes, colors, and patterns. You can customize your design without sacrificing quality and comfort.
Durable and weather-resistant: Natural surfacing like lawn grass, sand cover, mud, and dust, easily wears out in harsh weather. This doesn't happen with the surfaces we offer. They will stand in any climate and offer great performance.
Biodegradable nature: the rubber and fibers we use for our surfaces are eco-friendly. You won't pollute the environment but rather contribute to it. Also, the surfaces barely need any maintenance.
Safety and protection: A safety surfacing system keeps children as well as adults out of harm's way. It provides a secured and guarded surface to land on. Unlike natural surfaces, it doesn't cause any type of skin or bronchial allergies. You get to enjoy the space without worrying about the usual accidents.
These Are the Services in Our Company
---
Safety Surfacing Services: we cover everything. From installations to maintenance. We will be there for you for advice and recommendations as well. All you have to do is bring us the request and what you need our team for.  
Poured-In-Place Rubber: It is mainly a two-layered system. It is known for the base layer that offers protection. Meanwhile, the wear layer protects the first layer from all the damage. It is a great combination for more durability and support.
Bonded Rubber: It is formed by merging shredded wood mulch with some binding agent to lay a continuous layer. Unlike the previous one, it is a single layer and offers incredible support for less investment.
Rubber Tiles: It is a reliable product with excellent flexibility. Rubber tiles can be installed everywhere, but mostly in indoor areas due to their durability. However, our team can make it happen if you want them outdoors.
Synthetic Grass: It is composed of fine-quality fibers. Our team only uses nylon and polyethylene for these fibers. This ensures top-quality grass and a durable surface for landscaping or decorative purposes.  
Synthetic Turf: it is more or less similar to the natural one. However, it is meant for high-impact activities or places with high traffic. The materials are the same as synthetic grass, but the design of the blades is different.  
Bonded Rubber Mulch is a popular option for playgrounds and many other amusement parks. You can imitate wood mulch without all the inconvenience of the loose appearance.
EPDM Rubber: It offers a wide range of designs and patterns. It works well against UV radiation and atmospheric stress. This surfacing material is tested and proven to withstand unfavorable conditions. Also, the EPDM Rubber surface is slip-resistant and safe enough to play with.
Our safety surfacing services are meant to protect people, especially children, from unwanted accidents. You will have an amazing space that can be stunning and safe. All this at the same time thanks to our experts' help.
USA Safety Surfacing Experts Is Always Here for You
Our team is always here to support your installation and needs. We are a team of experts to provide you with the best safety surfacing solutions. Our company provides top safety surfacing for professional playgrounds, parks, resorts, educational institutes, and many more. We can help regardless of the specific place where you want the installation or service done.
For you and everyone, we customize unique combinations of various surfacing systems. Versatility in the services is what we offer. Further, we never overlook any aspect of the product. We assure quick services with smooth installation. You can trust our team and the entire company.
We are committed to serving legally verified products. Our manufacturing team is smart, skilled, and diligent. When you work with us, you can rest assured that:
Our products are guaranteed and meof the ADA, CPSC, a standard and ASTM.

We are professionals with years of experience in the safety surfacing industry.

We offer modest prices for our services and products.

Our company has well-defined privacy and policies. And this is, of course, necessary to avoid future conflicts.
You can contact us immediately and have our Brooksville team work on your space. USA Safety Surfacing Experts is here for every installation and service you need.
Below is our list of additional services:
We're a nationwide safety surfacing company. Click below to find our closest contractor near you
We at USA Safety Surfacing Experts offer the best safety surfacing services throughout the state of Florida. Below are the list of Florida cities we service: