#1 Playground Safety Surfacing Services in Orlando, Florida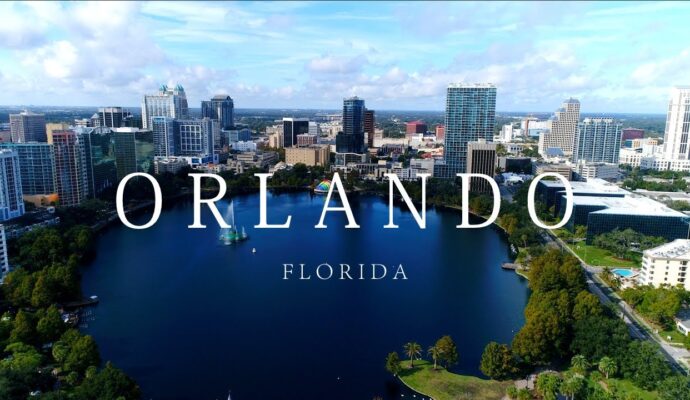 You want to make sure that your safety surfacing services are done right. Otherwise, you will have to go over the expense all over again. This is why you must take the time to choose the right people. Then, the professionals should help you choose the most suitable options.
You truly need to prioritize this service for playgrounds and other spaces. After all, non-shock absorbing surfaces mainly account for professional sports injuries. This leads to poor performance of an individual and lowers the team's overall potential. Work on the best surface to ensure safety and security at sports areas or just playgrounds and more.
Our team at USA Safety Surfacing Experts provides top-rated surfacing services in Orland. We are a team of skilled workers and professionals having years of experience in the field. You can reach us for further information, and we will be there for you.
Why Is This Better Option for Surfacing than the Natural Options?
People who haven't yet switched to modern surfacing don't really understand the benefits. They often think they come with the following issues:
Synthetic surfacing causes skin problems.

Bonded rubber may cause injuries and bone dislocations.

Synthetic grass is prone to infections and allergies. 

Synthetic surfacing is hard and brittle, which makes it vulnerable to accidents. 

It harms the environment by releasing toxic chemicals. 
However, everything is the opposite. This is as long as the right materials are used and you get to experience the best installation.
Surveys have shown a sharp drop in the number of accidents due to the immense use of safety surfacing techniques. You can have a lot of benefits and still preserve the aesthetics. Some of them include the following:
Provides you with a weatherproof surface:you won't have to worry about water or anything of the sort.
Add aesthetic value:Various surfacing options add beauty to your place. You get to customize a lot of them for the same price as the common installation.  
Easy to maintain: Managing and cleaning are quite easy with synthetic products. You spend less and still get amazing results.
Smooth to install: the materials used are top-notch. You won't have to worry about details or issues. Contact us to get free estimates and quotes.
Cost-effective option: you won't spend on maintenance and even the first-time investment is low. You only need to work with companies like ours for the best rates.
Services We Have for You 
Our company, USA Safety Surfacing Experts, offers various services you can access. You can choose among them:
Safety Surfacing Services: it is always used to offer comfort and safe spaces. Safety surfacing ensures no one gets hurt. Also, you can have your material of interest with the assistance of our team. Get free estimates and quotes to start with the project. 
Synthetic Grass: You can have great landscaping without the cost of natural grass. It is not only shock-absorbing but also aesthetically pleasing. There is nothing much to do with the cleaning or wiping purposes. You can simply brush synthetic grass, and that will be enough.  
Synthetic Turf: Quite similar to natural grass but exceeds in durability and strength. It performs better for high-impact activities or places with high foot traffic.   
Rubber Tiles: you can install them for amazing designs and safety. This saves your transportation and labor cost, too, as the tiles are light and easy to move.
Bonded Rubber Mulch: you can have the wood mulch look without the usual loose pieces. This surfacing is bound together with the top-quality binder to avoid cracks and displacements. It is all thanks to the design and the materials we use.
Bonded Rubber: it is more durable than other rubber surfaces. It gives you the same one-piece surface with enough durability. The bonded rubber surfacing is designed to achieve a natural look for your outdoor facility. You also have it installed in less time.
Poured-In-Place Rubber is focused on two layers, a top one and a bottom one. This playground flooring contains minute rubber granules available in different colors. It's not a fragile product like sand or dirt. It is quite easy for us to install it for you. 
EPDM Rubber: It is an Ethylene Propylene Diene Monomer rubber having a wide range of applications. An EPDM rubber surface offers great flexibility and durability. We love using it for most spaces.
About USA Safety Surfacing Experts
We work the best way possible. Hence, we comply with all standards and requirements. We continue to work in the direction of customer satisfaction. Our team is responsible for all the processes and services. You can contact our assistant team for more information.
We promise the best customer support, credible installation, and quick replacement if required. Our company aims to provide you with the best quality products and services.
We offer a warranty for any of the surfaces and services as well. Please contact us, and we will be there for you.
Below is our list of additional services:
We're a nationwide safety surfacing company. Click below to find our closest contractor near you
We at USA Safety Surfacing Experts offer the best safety surfacing services throughout the state of Florida. Below are the list of Florida cities we service: