#1 Playground Safety Surfacing Services in Tampa, Florida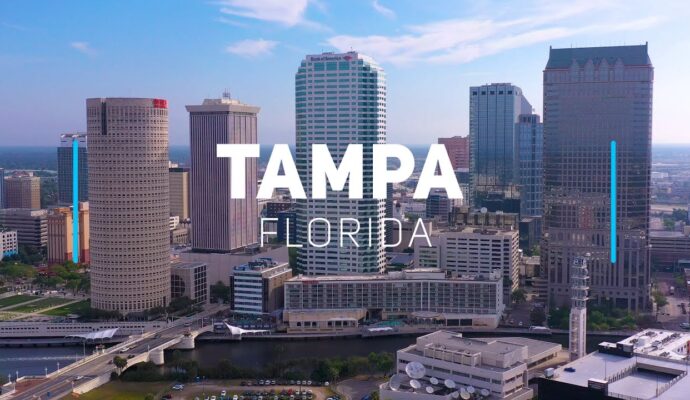 If you want to keep everyone safe, install a proper surface in your space. USA Safety Surfacing Experts is a company that offers you safe surfacing installations. We will handle the entire process and ensure everyone in your space is comfortable. You won't have to worry about a single step but just enjoy the experience on your surface.
Don't be doubtful about this service. Safe playgrounds greatly influence physical activity and recreational opportunities. The quality of surfacing is the most significant factor in determining the possibility of accidents. With proper surfacing, you can also make other places more comfortable.
Our team will ensure you get the best experience with everything. You will have children playing, adults enjoying the space, and more. We ensure this by providing top-quality safety surfacing for school playgrounds, sports fields, gardens, resorts, and other recreational places. Contact us if you want to benefit from our services and get yourself a surface and service.
What Services Do We Offer? 
You can request any of these top services in our area:
Safety Surfacing Services: we offer all about installations, maintenance, and repairs. You can count on us for any solution you look for in your space.  
We have everything you need. This includes a variety of surfacing materials to enhance aesthetic value and add protection. However, getting in touch with an expert is recommended before choosing the right material. With us, you can choose among seven options:  
Bonded Rubber: you can get this unitary surface for an affordable price. It brings all the comfort you need and provides safety to the area. It's all about getting the right thickness during installation.
Poured-In-Place Rubber: the system comes with two layers. The wear and the base layer. This provides you with a safe- cushioned platform. However, poured-in-place rubber is a cost-effective and safe option for the customer.
Rubber Tiles: Installation in the case of rubber tiles is quite a smooth process. It needs to be done by experts whatsoever. Being lightweight, tiles are arranged in a continuous layer over the surface. Our company offers a variety of layouts and shapes. 
Synthetic Grass is often the option you want for landscaping. It's the most advanced option commonly used for parks, yards, and gardens. The fine synthetic fibers prevent fractures, joint pains, and whatnot. For any competitive or training purpose, it is an ideal choice to go for. 
Synthetic Turf: This is widely used in football fields or sports fields. Synthetic turf can easily bear extremes of temperatures and climate conditions. Also, you can freely walk and run over its surface. Contact us to know more. You get more for this than for even the natural option.
Bonded Rubber Mulch:  we highly recommend it for its appearance and design. It is a unique surfacing, more or less a combination of another rubber surfacing material. You would be surprised if you noticed the durability and long-lasting property of bonded rubber mulch.
EPDM Rubber: the most flexible option in our company. It provides a solid and clean surface for different grounds. With its immense stability and strength, it can last for many years to come.
Why You Should Install Safety Surfaces
Save money: you won't spend on maintenance. We also offer surfacing services at modest prices. You will not regret investing in the same. You can have a cost estimate for any of the services.
Safety assurance: they are stable and durable surfacing systems. Those will give you a worthy experience. Further, you won't be bothered about getting injured. Top-grade playgrounds contribute to your overall development as well.
Aesthetic value: you can have a stunning surface. They add elegance to the place they're installed upon. You can build integrity and diversity within your system.
Weather-resistant:  you won't have to worry about the weather. Synthetic safety surfacing can easily withstand unfavorable conditions such as heavy rains and storms. The product is designed to show waterproof properties and give immense protection.
Eco-Friendly product: rubber is recycled. All the materials used for synthetic grass and turf are also eco-friendly. Besides, modern surfacing has many advantages over conventional surfacing. It is more attractive, stable, and hard-wearing.
You won't be spending time managing and cleaning the surface too. So, choose the right kind of surface layering and raise your standards. 
About Our Company
We, USA Safety Surfacing Experts, have been serving our customers with dedication and honesty. Thanks to us, we want you to be comfortable and happy with every step you take.
You can bet our team is skilled, experienced, and hard-working. Also, our product results are tough and UV resistant with uniform density. So, grab the opportunity to establish a versatile safety surfacing solution for your space.
When working with us, you get all of the following:
Our company provides a product warranty for any of the surfaces.

All ADA standards comply. You won't have to worry about us following the laws.

Our team has extensive experience in the safety surfacing industry. Also, the required skills to meet the demands of our customers. 

Our assistant team is ready to guide you and help you with every process.

We meet the needs of standard product norms and product policies. USA Safety Surfacing Expertsis the name you can rely on. 

Our company doesn't charge much, and we offer standard products at the price that suits your pocket.
Make sure to contact us today and have access to our top services.
Below is our list of additional services:
We're a nationwide safety surfacing company. Click below to find our closest contractor near you
We at USA Safety Surfacing Experts offer the best safety surfacing services throughout the state of Florida. Below are the list of Florida cities we service: